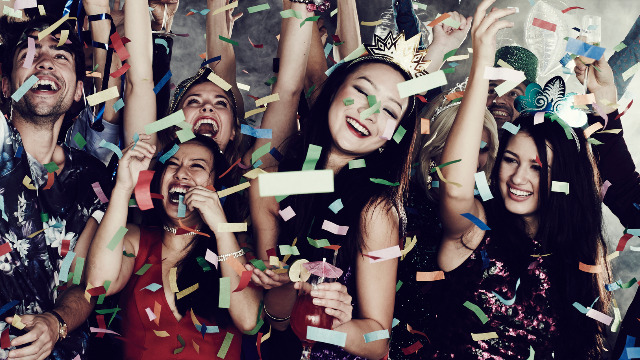 Cooking up a Christmas party with your high school barkada? Tasked to organize that yearly family reunion where you and your cousins just hang out away from the titos and titas? Sure, there are plenty of important preparations to make—like what to wear and what food to make (or order from restos, TBH)—but, don't forget one important detail that will keep the party going all night: your party music.
If you just don't have the energy to stress about it, then you don't have to! Here, we rounded down the tunes that'll energize your parties and keep you pumped up:
Not your cup of tea? Choose from our other playlists!
Are you totally in party mode, and yet work is getting in the way? We totally feel 'ya! Play our "Feel Good Mondays" tracks on repeat, and inch your way closer to freedom from the office one song at a time.
If you're feeling a little lonely this holiday season (or maybe a bit miserable because your bonus isn't as big as last year), then here are a few beats to up your mood:
Up for a throwback? Get down to these boyband hits that'll never go old:
Shop the items in this story!
More From Globe