P-beauty (our nickname for Pinoy beauty products) deserves to be known globally. After all, our local beauty industry is bursting with high quality items. We asked different Pinays what their fave finds are, and tbh, we had a hard time narrowing down their picks for this list because there were just too many to mention!
If you want to follow suit and curate your own P-beauty starter pack, here are some ride or die local finds tried and tested by Cosmo Girls:
A moisturizer for acne-prone skin
I have extremely sensitive and oily skin, and I can't stop raving about the Ilog Maria face oil and moisturizer. I use the oil at night and the moisturizer during the day and they don't cause breakouts or make my complexion greasy. - Dianne, Television Producer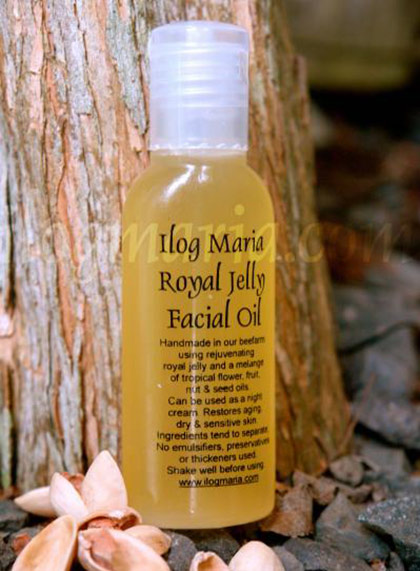 Ilog Maria Royal Jelly Face Oil, P176, IlogMaria.com
A multi-purpose facial oil
I love how versatile and affordable Human Nature's Sunflower Oil is! I can use it as a face + body moisturizer or as an underarm oil cleanser to get rid of all the dirt and bacteria lodged in my pits. For the price and amount you get, it's a total bargain. However, I do wish their packaging was sturdier. This one isn't travel-friendly as it spills every time the bottle is moved in a different angle. - Tisha, Assistant Beauty Editor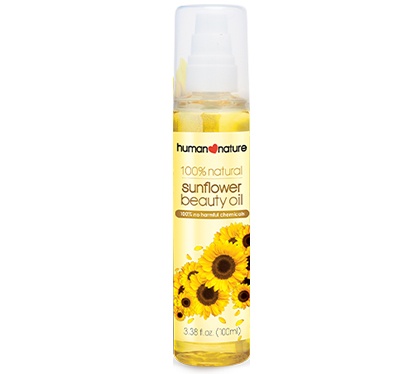 Continue reading below ↓
Recommended Videos
Human Nature Sunflower Beauty Oil, P174.75, Robinsons Supermarket
A powder that stays on throughout the whole shift
Nichido Final Powder in Creamy glow: I can say that this powder partnered with a full coverage matte foundation makes for a perfect base! It really gives my skin that glowy finish. If you don't like your face to look too matte and flat, this is the right product for you. -Janine, Flight attendant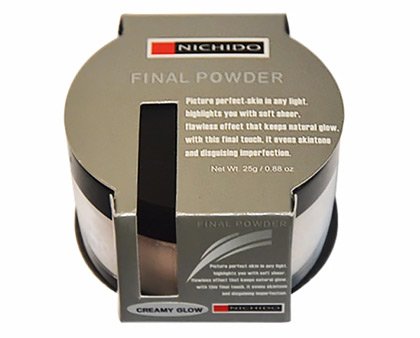 Nichido Final Powder in Creamy Glow, Robinsons Department Store
A cleanser that protects your complexion from smoke and dirt
I have oily skin, and I believe that the Human Nature Pollution Defense Face Cleanser does its job of removing the dirt from my face. My breakouts have been few and far between since using it. - Grace, Sr. Research Executive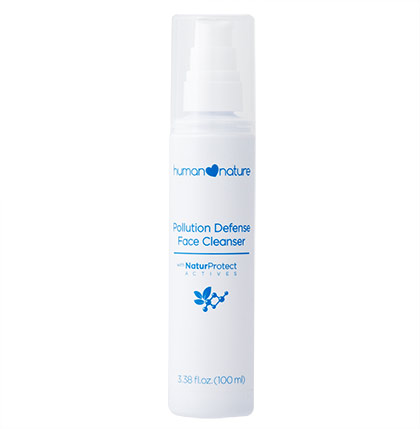 Human Nature Pollution Defense Face Cleanser, P245, Robinsons Supermarket
An everyday cream blush
I'm not much of a beauty girl but if there's one makeup product I've been obsessed with since I was a tween, it's blush. So when I got my hands on Coloursnap and put the first few dabs on my cheeks, I knew it'd be a makeup staple. It gave me a natural pink flush which I've always been super into. It's perfect for everyday use and instantly gives color to my face. Tbh, it never leaves my bag! I love it that much! - Jacinda, Assistant Celebrity Editor

Colourette Coloursnap in Kween, P249, Lazada
A breathable base
I use this primer on its own on humid days when I want to skip foundation. I love that although it feels light, it perfects my skin's texture. - Paula, Sales Director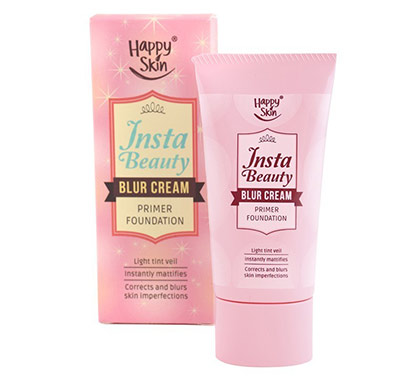 Happy Skin Insta Beauty Blur Cream,  P1,299, Glorietta
An affordable toner that keeps zits at bay
I don't think I'll ever use another toner. Beachborn's Healing Toner is great at taking control of my puberty-enabled acne. Read my full review here. - Rae, Art student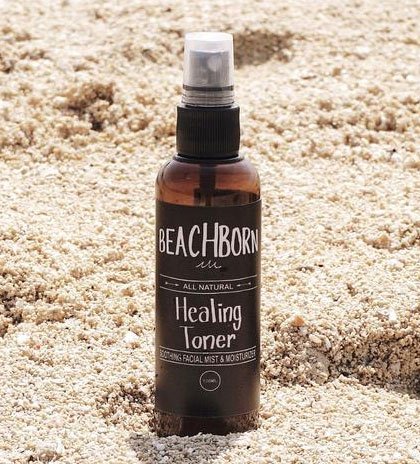 BeachBorn Healing Toner, P280, Beachborn.ph
A no-fuss, gentle cleanser
The Human Nature Hydrating Creamy Wash doesn't irritate my skin, and I feel its moisturizing properties with every use. I prefer this over other leading and pricier drugstore brands. I love that it's made of organic ingredients, too! - Mixi, Graphic Artist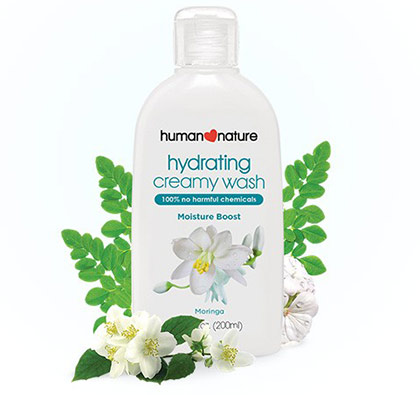 Human Nature Hydrating Facial Cleanser, P79.75, Robinsons Supermarket
An all-in-one makeup palette
My favorite palette to bring when traveling is the Detail Makeover Contour and Blush Palette since it's very compact, and has everything that I need: The perfect bronzer + contour shade, peach and pink blushes, and a subtle highlighter. - Gia, housewife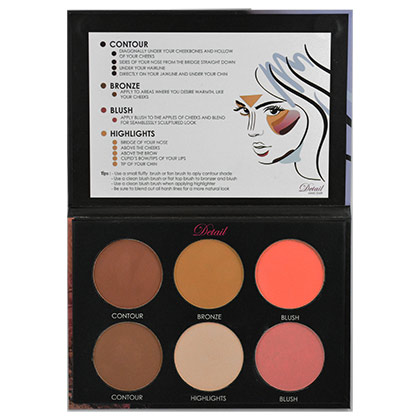 Detail Makeover Contour and Blush Palette, P499, SM North EDSA
A spot treatment that never stings
This is a mainstay in my skincare routine. Thankfully, my skin doesn't regularly break out, but if it does it's always just one annoying pimple in the worst spot possible. I use this to arrest the growth of the zit and so far, it has not failed me! I also love that it doesn't sting! - Retty, Managing Editor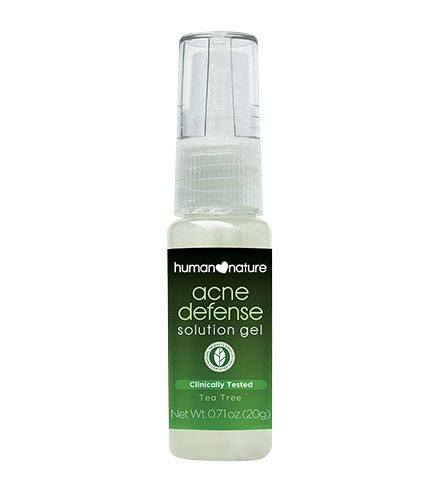 Human Nature Acne Defense Solution Gel, P199.75 Robinsons Supermarket
A body spray with a bagong-ligo smell
The ForMe Shades of Pink Body Spray in Blush was my beauty must-have last summer. The scent is refreshing, and it lasts the whole day, too. I also love its cute packaging: V Instagrammable! - Ira, Associate Beauty Editor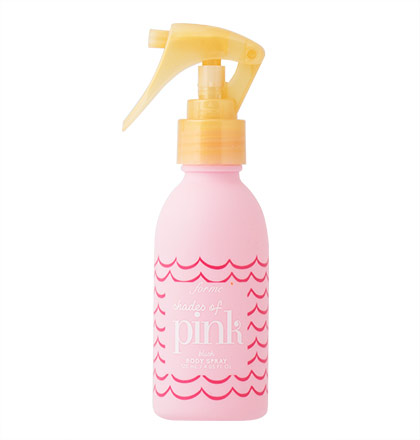 ForMe Shades of Pink Body Spray in Blush, P148, Glorietta
A hair serum that tames frizzy hair
I love the Smoothing Hair Serum from Human Nature. It's compact, easy on the wallet, smells good, and it really keeps my hair looking fresh and tame lalo na kapag humid days. -Anna, Marketing Communications Manager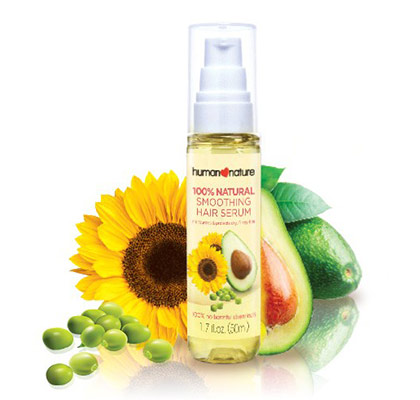 Human Nature Smoothing Hair Serum, P199.75, Robinsons Supermarket
A powerful lipstick and a flattering highlighter
My two favorite local beauty products right now are from the same brand: Colourette. One is the Dakota Colourstick and the other is the Northern Beam Face Gloss. I like the Dakota lippie because it gives me vampire vibes—which is not something I thought I'd want, but on days when I want to seem extra unapproachable, it works. The Northern Beam is my favorite highlighter of all time; it's also how I found out I prefer powder highlighters over cream ones. - Ysa, Associate Lifestyle Editor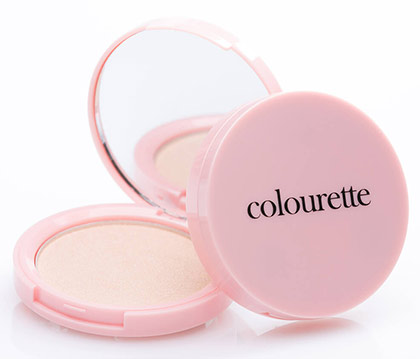 Colourette Face Gloss in Northern Beam, P799, Lazada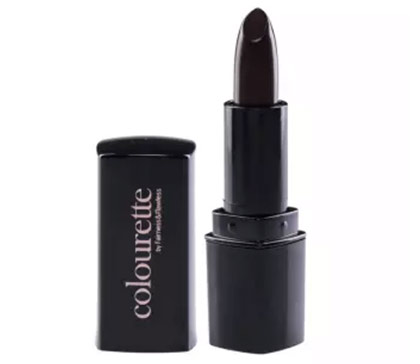 Colourette Colourstick in Dakota, P499, Lazada
Follow Ira on Instagram.
EXPLORE COSMO