At the beginning of every year, we test out the best products in the market ranging from sun care, skincare, haircare, body care, and makeup to aid you in curating a list of summer must-haves. This year, we decided to change things up and include new normal and DIY beauty options, so you can continue to live your ~*best life*~ during the summer stay-in szn. It's all about self-care for 2021, and we're here to help you achieve it! Presenting, this year's Cosmopolitan Beauty Hot List: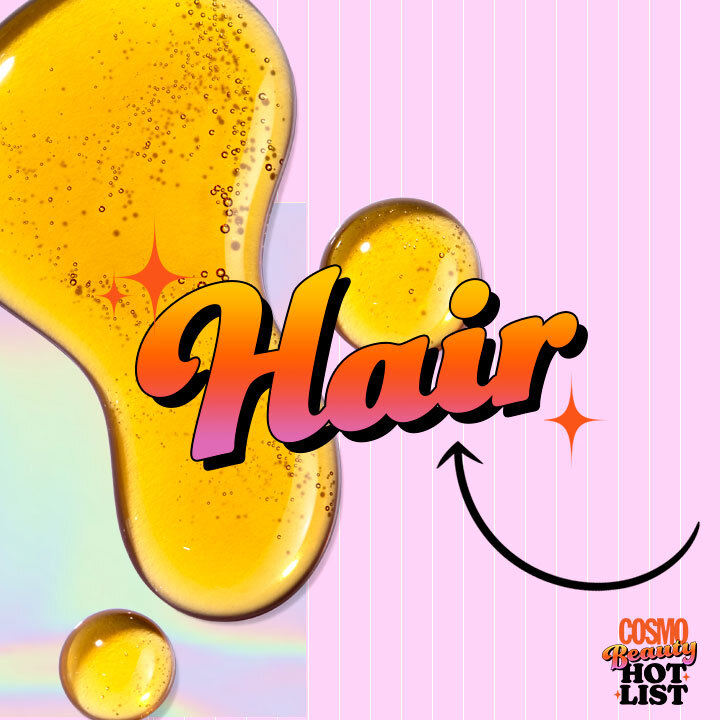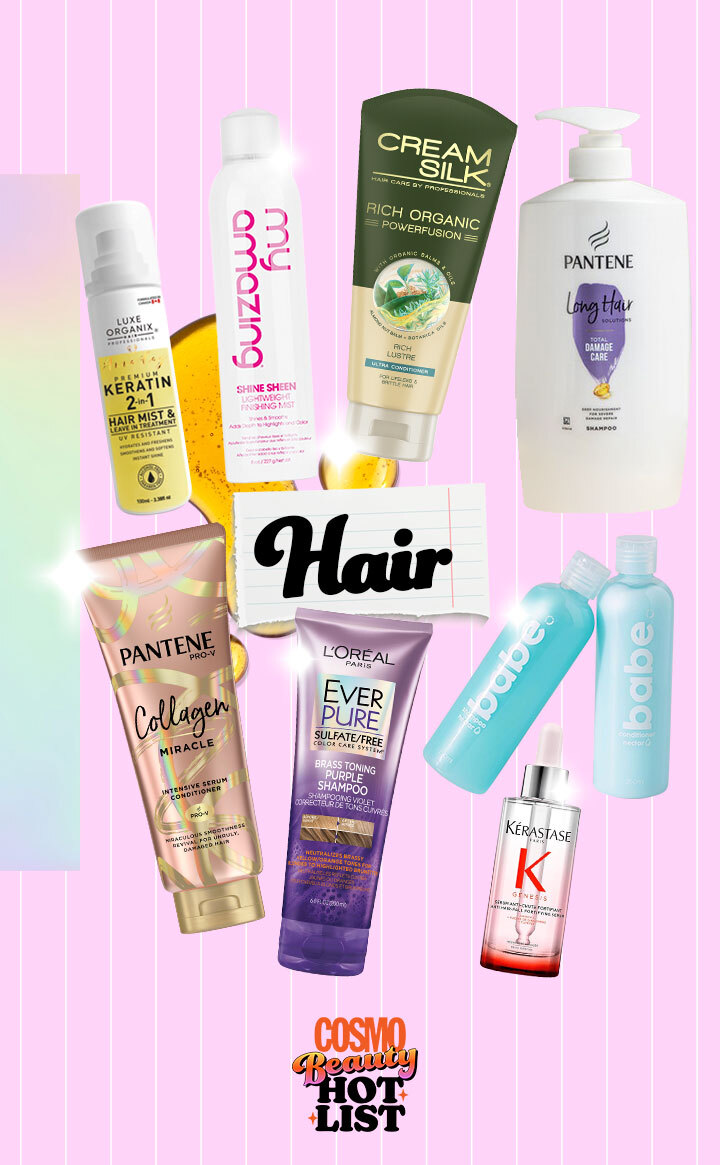 1. Shampoo: Pantene Pro-V Total Damage Care Shampoo
This all-around shampoo from Pantene will boost the shine of your locks and repair split ends, thanks to the addition of Japanese rice oil essence. (P109/150ml, P339/680ml, Lazada)
2. Serum Conditioner: Pantene Collagen Miracle Intensive Serum Conditioner
Suffering from dry and frizzy hair? This serum-infused conditioner works from root to tip to seal in nutrients and give you smooth and shiny strands. (P299/300ml, Lazada)
3. Conditioner: Cream Silk Rich Organic Powerfusion Conditioner (Rich Lustre)
Brittle hair meets its match with this conditioner that contains botanical oils and shea butter balm that will strengthen and add shine to your locks. (P261.60/300ml, Lazada)
4. Shampoo and Conditioner Duo: Babe Formula Nectar Shampoo and Conditioner
Get this duo and best believe you'll have soft fragrant locks in just one wash! (P429, Shopee)
5. Shampoo for Colored Hair: L'Oreal Ever Pure Brass Toning Purple Shampoo
Use this purple shampoo once or twice a week if you've noticed that your blonde hair has become a little brassy. (P329/300ml, Shopee)
6. Conditioning Hair Mist: Luxe Organix x Anna Cay Premium Keratin 2-in-1 Hair Mist & Leave-In Treatment in Fresh Floral
A few spritzes are enough to make your locks smell super fresh and feel super soft—use daily for best results. (P199, Watsons)
7. Dry Shampoo: My Amazing Hair Secrets Extend It Dry Shampoo
Refresh your hair during no-wash days by spritzing on this dry shampoo all over your locks and gently massaging it in. (P1,500, BeautyMNL)
8. Hair Serum: Kerastase Anti Hair Fall Fortifying Serum
This supercharged hair serum reinforces the natural protective barrier of your scalp and hair, thanks to its potent combination of aminexil, edelweiss native cells, and ginger root. (P2,950/90ml, Lazada)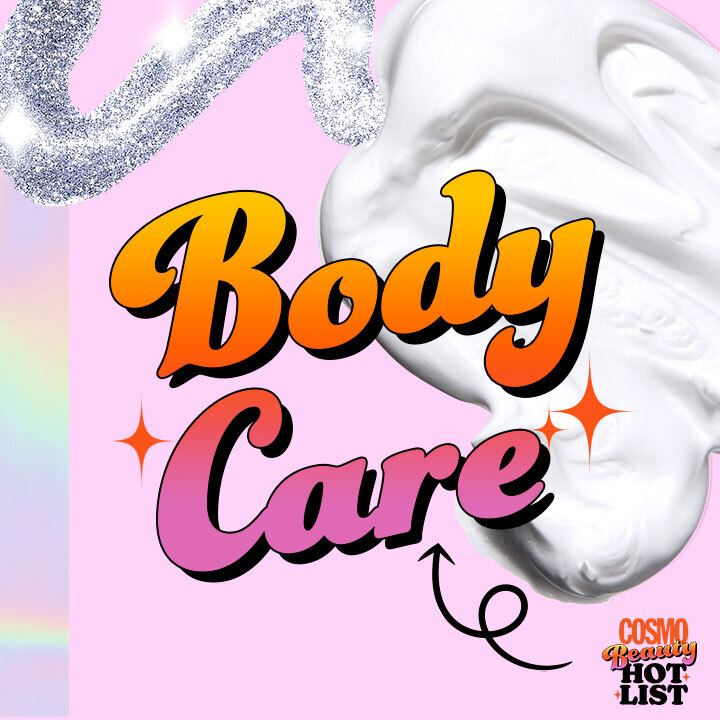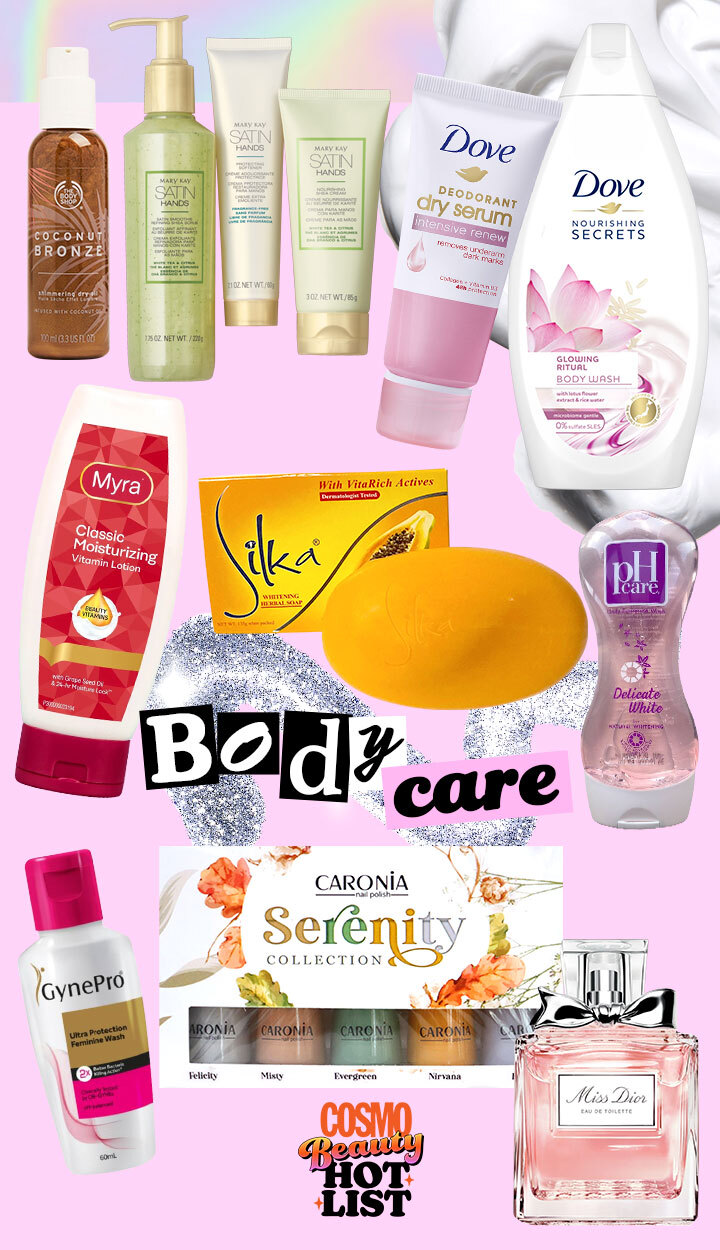 1. Brightening Deodorant: Dove Deodorant Dry Serum (Collagen + Vitamin B3)
Get yourself a deodorant that helps brighten your underarms with each use! We're hooked! (P159/50ml, Lazada)
2. Body Wash: Dove Glowing Ritual Shower Gel with Lotus Flower Extract & Rice Water
The delicate scent will give you a spa-like experience every time you shower, which you know, we all need right now! (P285/500ml, Lazada)
3. Brightening Bar Soap: Silka Papaya Whitening Herbal Soap
Give yourself a brighter complexion with an all-over glow with this papaya herbal soap. And did we mention this smells amazing? (P34/90g, Watsons)
4. Body Lotion: Myra Classic Moisturizing Lotion
After stepping out of the shower, make sure to apply this lotion while your body's still damp to ensure that the moisture is *locked* in. (P245/400ml, Watsons)
5. Feminine Wash: pH Care Delicate White Fem Wash
Use this feminine wash to help you avoid that "kulob" feeling during your period. (P56/50ml, Lazada)
6. Feminine Wash for Red Days: Gynepro Ultra Protection Feminine Wash
This is the feminine wash OB-GYNs recommend, and this has helped us survive icky red days. (P73/60ml, Lazada)
7. Nail Polish: Caronia Serenity Collection Nail Polish
A colorful mani is enough to brighten your day. Turn to this nail polish collection that will remind you of the fun memories of summer getaways. (P190/5 bottles, Lazada)
8. Bronzing Body Product: The Body Shop Coconut Bronze Gradual Tan Lotion
No chance to go to the beach? Fake a sun-kissed tan with this face and body bronzing product. (P995, Lazada)
9. Fragrance: Miss Dior Eau de Toilette
This scent is guaranteed to make you feel feminine and fresh. Bonus: It lasts for hours! (Rustan's)
10. Hand Care Set: Mary Kay White Tea & Citrus Satin Hands® Pampering Set
Has frequent handwashing left your hands feeling rough and dry? Pamper them with these shea butter-infused lotions and creams. (P2,499, Mary Kay)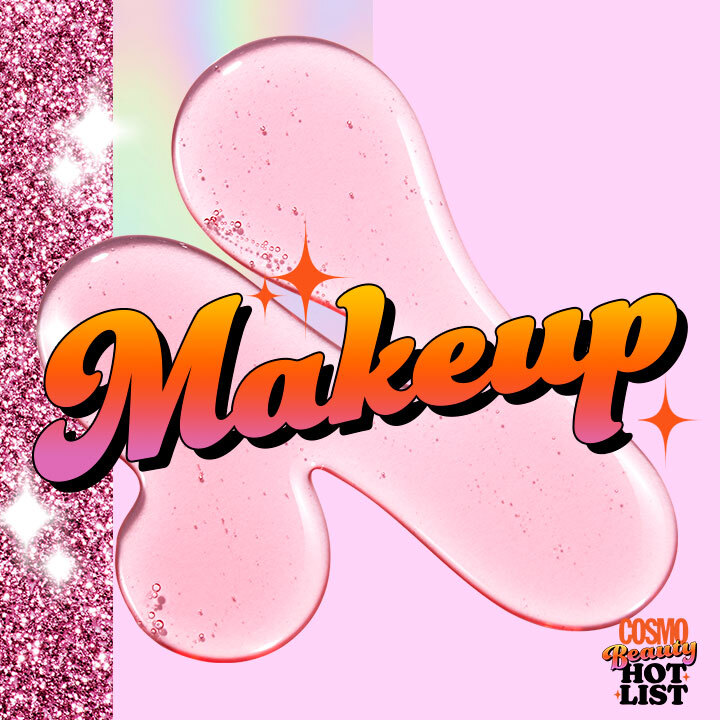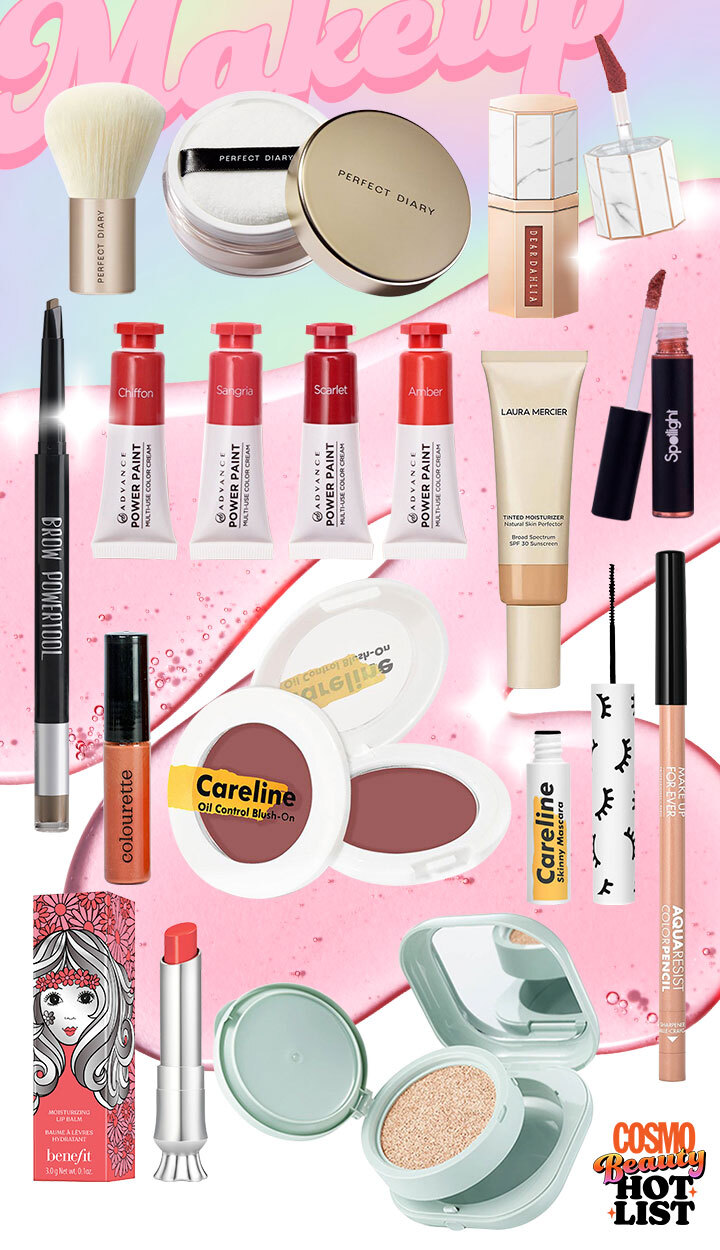 1. Brow pencil: Browhaus Brow Power Tool
Count on this product to keep your brows filled-in all day, even if you're pawisin! (P1,250, Browhaus)
2. Liquid Eyeshadow: Spotlight Cosmetics Scene Stealer Liquid Eyeshadow in Enchanting Brown
Liquid eyeshadow doesn't require expert makeup application skills at all to create a flawless eyeshadow look. You simply need to dab and blend the pigment with your fingers and you're done. Quick and easy! (P295, Lazada)
3. Eyeliner: Make Up For Ever AquaResist Color Pencil
When we wear masks, our peepers are the only ones seen. It's the perfect opportunity to play with eye makeup. But, we do understand that these days, we tend to be tamad about fixing ourselves. We highly suggest that you just line your eyes with a pencil liner to make your peepers look prettier. (P1,250, Lazada)
4. Mascara: Careline Skinny Mascara
Stick-straight lashes will get the lift and volume they need with a few coats of this mascara. The tiny brush is designed to grab every lash! (P165, Watsons)
5. Multipurpose makeup: Ever Bilena Power Paint Multi-Use Color Cream
We're so grateful for the existence of multipurpose makeup! They'll save you kikay kit space and shorten the time to get ready. (P199, Lazada)
6. Powder blush: Careline Oil-control Blush On
We'll always turn to this powder blush to give our cheeks a healthy pop of color. It's available in various shades so you won't have a hard time looking for one to suit your taste and skin tone. BTW, you'll love its price tag the most! (P100, BeautyMNL)
7. Lip Tint: Colourette Colourtint in Ocean
Of course, a basic kikay kit will never be complete without a trusty lip and cheek tint. This particular shade from Colourette is universally flattering for all skin tones. (P299, Lazada)
8. Tinted lip balm: Benefit Cosmetics California Kissin' Colorbalm in Coral
Complete your low-key makeup looks with a tinted lip balm. This one from Benefit is so pigmented and hydrating, your pout will thank you. (P1,400, Sephora)
9. Lip Mousse: Dear Dahlia Paradise Dream Velvet Lip Mousse Lip Tint in Teddy
Lip mousses are a godsend because they give a lovely punch of color while hydrating the pout. They feel weightless and are comfy to wear all day! (P1,890, Sephora)
10. Face powder: Perfect Diary Perfect Stay Weightless Soft-Velvet Blurring Loose Powder
Tamad to put on makeup? Buff a sheer layer of this finely milled loose powder to make your skin look flawless. This particular one has quickly become an internet fave beauty product, and we totally get the hype. (P779, Shopee)
11. Cushion compact: Laneige Neo Cushion Matte
If you're still searching for a cushion compact that delivers a cottony soft matte finish, turn to this K-beauty fave from Laneige. (P2,000, Lazada)
12. Tinted moisturizer: Laura Mercier Tinted Moisturizer
Now that we're always wearing masks and face shields, it doesn't make sense to wear heavy bases. Our current fave? This OG tinted moisturizer delivers a second-skin finish that feels super lightweight on the face. (P2,595, Rustan's)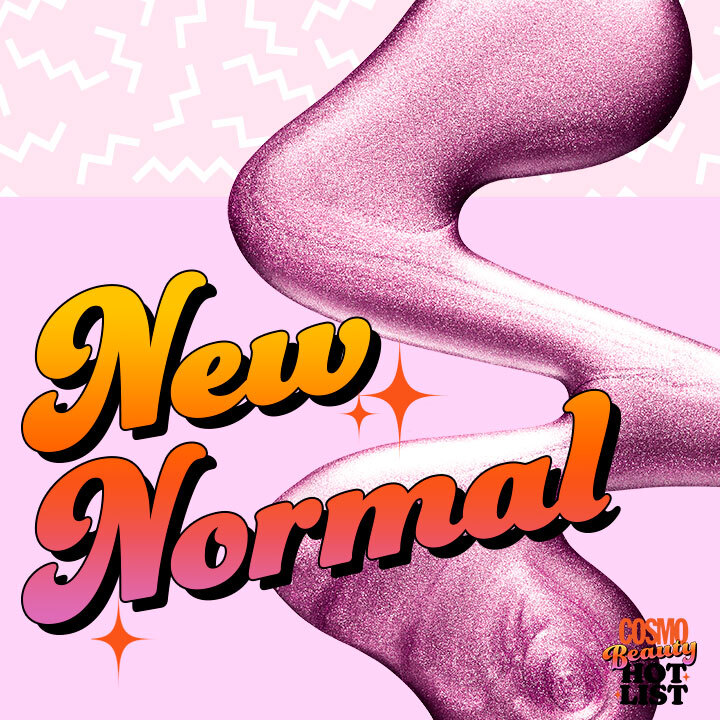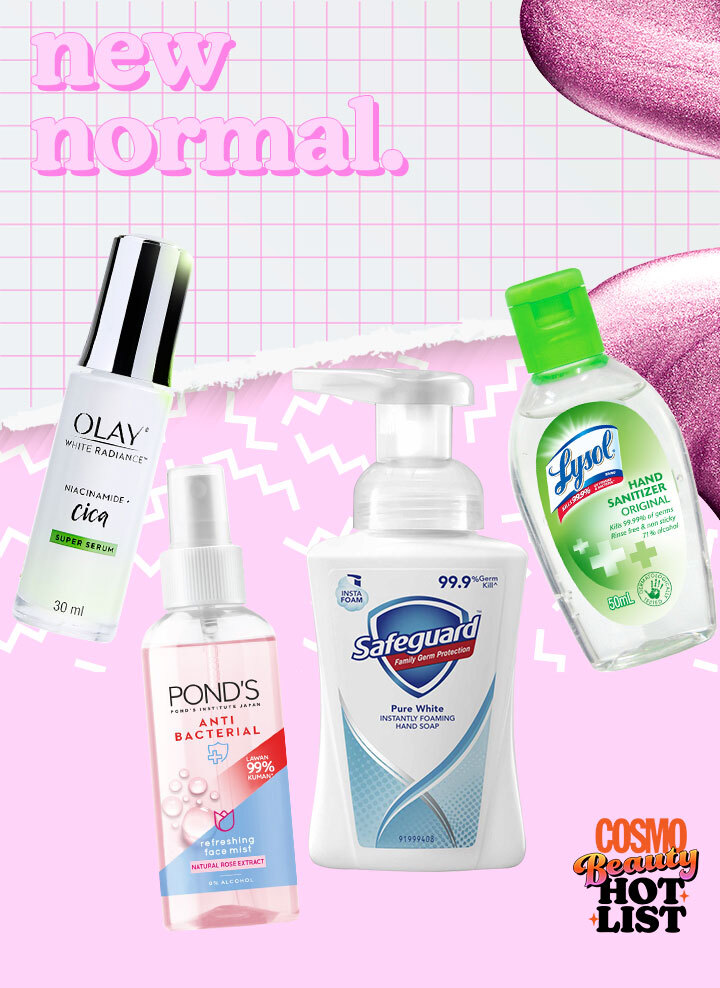 1. Hand Sanitizer: Lysol Hand Sanitizer Original
Keep your hands germ-free with this handy dandy sanitizer. We have one in all our bags! (P65/50ml, Lazada)
2. Hand soap: Safeguard Pure White Instantly Foaming Hand Soap
Washing our hands can help save lives, and we recommend using trusted brands to keep us safe and healthy.  (P90/225ml, Lazada)
3. Face mist: Pond's Anti Bacterial Refreshing Face Mist
Keep this face mist with you at all times when you need a complexion reboot. Bonus: It has properties that can zap away pimple-causing bacteria. (P100/50ml, Shopee)
4. Serum to calm down maskne: Olay Niacinamide Cica Super Serum
Maskne is *so* annoying and the best way to fight is to be gentle with it. This serum from Olay has cica and niacinamide which both soothe and calm down inflammation with regular use. Bye, maskne! See you never! (P1,499, Shopee)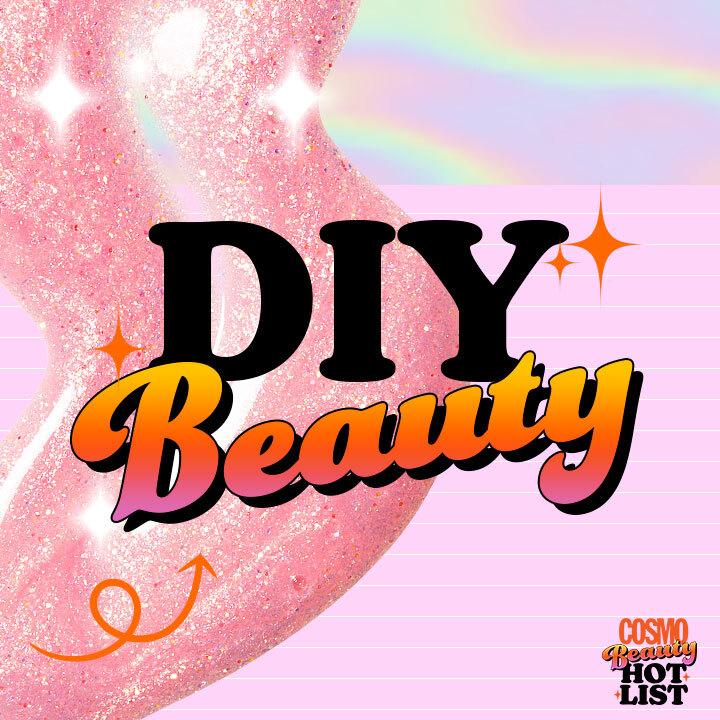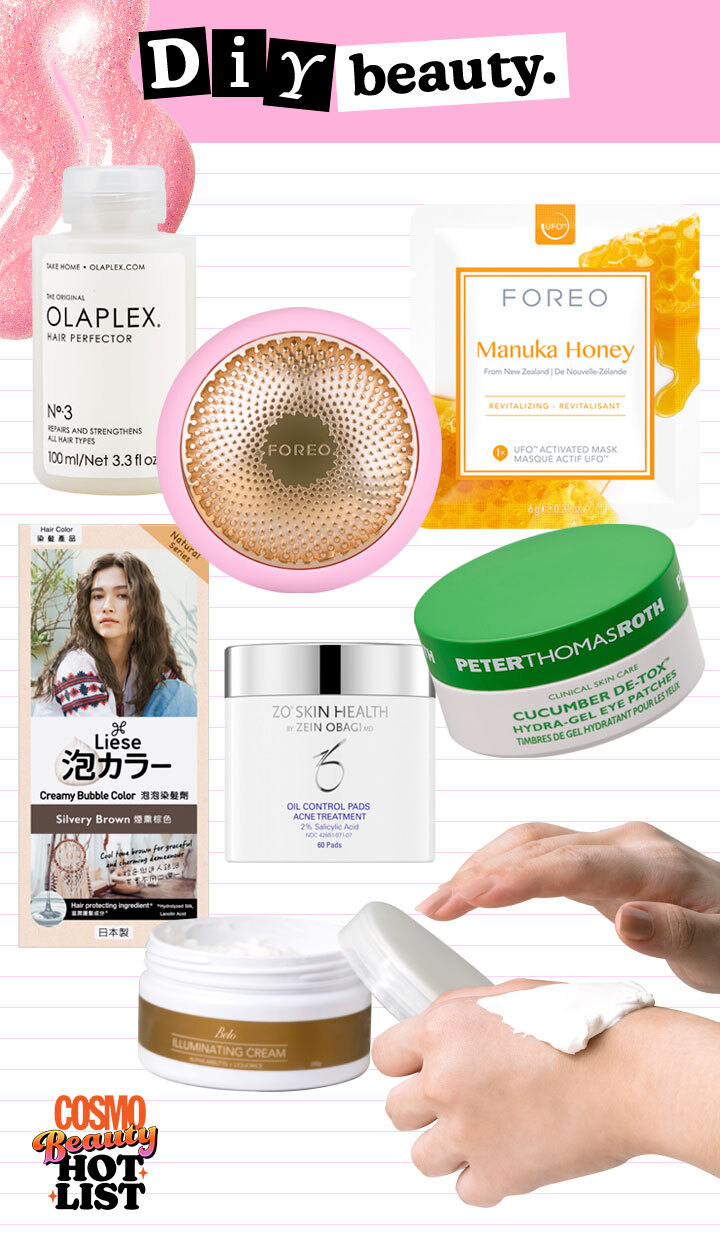 1. Eye patches: Peter Thomas Roth Cucumber De-Tox Hydra-Gel Patches
Didn't get much sleep last night? Same. Soothe the under-eye area with these cucumber extract-infused gel eye patches from Peter Thomas Roth. Pro tip: Pop them in the fridge before applying them for a more ~*cooling*~ experience. (P2,600, Zalora)
2. Beauty tool: Foreo UFO and Manuka Honey Mask
Elevate your masking experience with the Foreo UFO. This internet-famous beauty device uses LED technology and hot and cold sonic waves to stimulate skin cells so the mask's active ingredients work better. (P16,320, Sephora)
3. Toning pads: Obagi Oil Control Pads
You can skip facials if you have these potent toning pads that can zap zits, clean pores, and control sebum production. (P4,500, Belo Shop)
4. Brightening kit: Belo Illuminating System
This ~*illuminating*~ duo targets dark spots and uneven skin tone on the underarms, elbows, knees, butt, and singit. (P3,900, Belo Shop)
5. Hair color: Liese Creamy Bubble Color
Worried about your at-home dye job looking patchy? Turn to this bubble dye to save the day. Simply massage the foam dye on your locks just like how you would shampoo your tresses, leave it on for around 20 minutes, and then wash it off. Say hello to your new gorgeous hair color! (P449, Shopee)
6. Repairing hair mask: Olaplex No 3 Hair Perfector Treatment
Bleached hair? All you need is this internet-famous product! Olaplex No 3 reduces breakage, visibly strengthens your locks, and restores its healthy appearance and texture by repairing and protecting your hair structure. (P2,330/100ml, Sephora)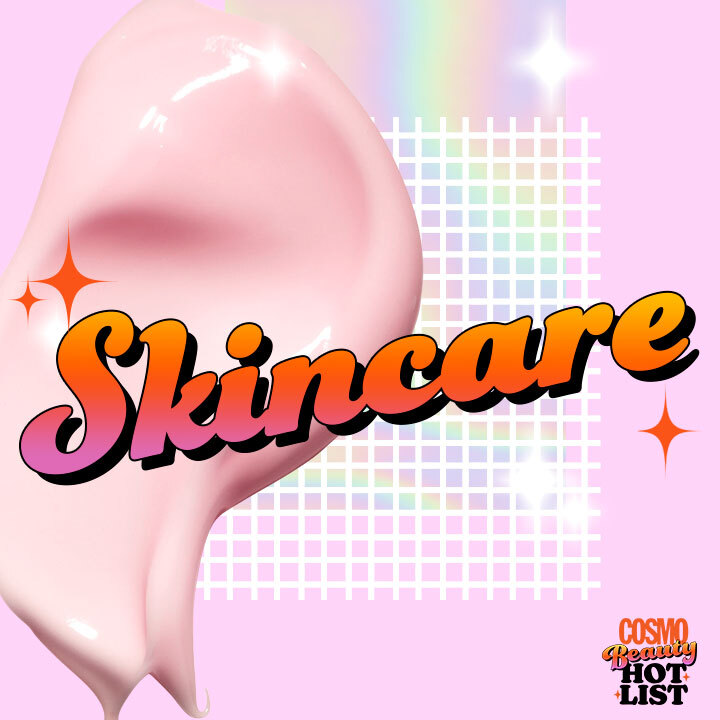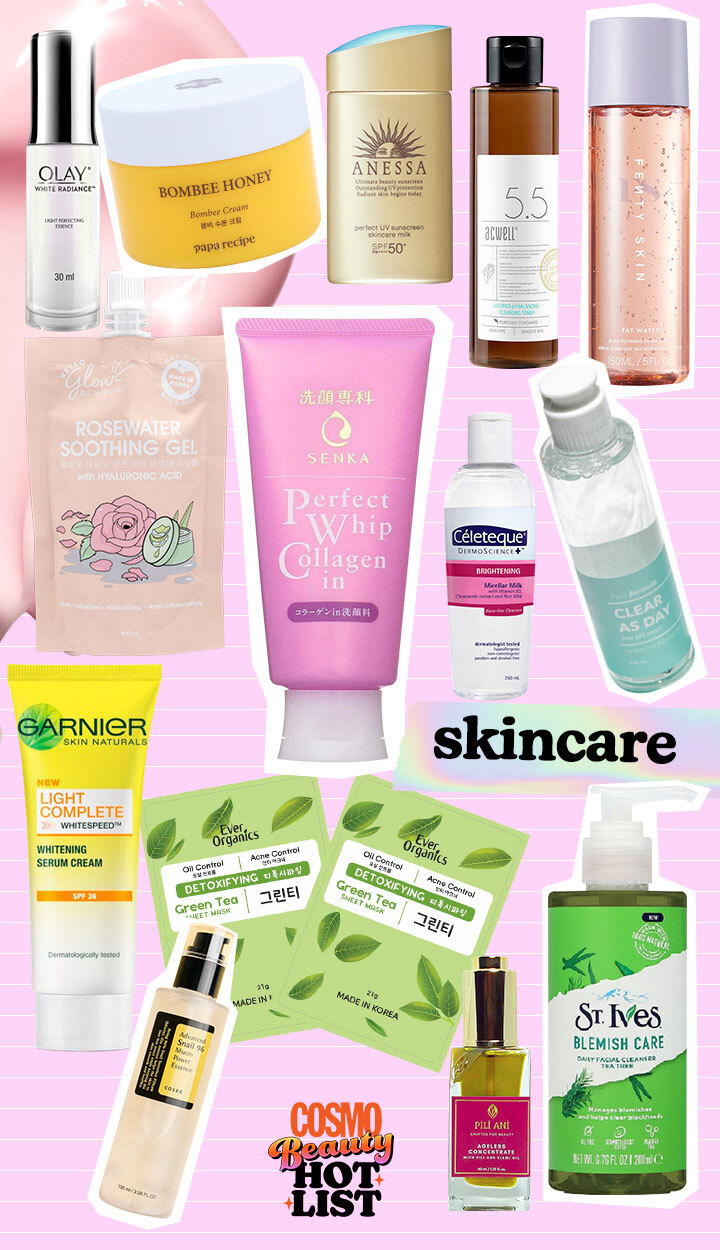 1. Facial wash: Senka Perfect Whip Collagen In
Use this ~moisturizing~ cleanser if your face is feeling taut and dehydrated. It's infused with Beauty Serum and collagen that helps plump up tired skin and improve its elasticity. (P299/120g, Lazada)
2. Facial wash for oily skin: St. Ives Blemish Care Daily Facial Cleanser Tea Tree
Banish blemishes with this gentle daily cleanser from St. Ives. It is made with 100 percent tea tree extract and salicylic acid to remove dirt and excess sebum to prevent future skin breakouts. (P349/200ml, Shopee)
3. Micellar water: Celeteque Brightening Micellar Milk
Use this micellar water as the first step in your cleansing routine. It's infused with Vitamin B3 to help brighten dark spots and rice milk to soften the skin. (P199/250ml, Lazada)
4. Brightening toner: ACWELL Licorice pH Balancing Toner
This pH-balancing toner from ACWELL contains 10 percent licorice water and peony extract to give you bright and glowing skin each and every time. (P999/150ml, BeautyMNL)
5. Toner for Sensitive Skin: Fresh Formula Clear As Day Low pH Toner
This low pH toner from Fresh Formula is infused with soothing actives like rosewater, chamomile extract, zinc, and witch hazel extract to tame redness and inflammation. It's sold as a duo with the Daily Dose Low pH Cleanser. (P599, Shopee)
6. Serum for Oily Skin: Fenty Skin Fat Water Pore-Refining Serum
Hit two birds with one stone with this two-in-one toner serum combo. It works to minimize pores, brighten dark spots, and get rid of excess sebum. Bonus: You don't need any cotton pads to apply this—you can just use your hands! (P1,690/150ml, Sephora)
7. Brightening Essence: Olay White Radiance Light Perfecting Essence
This brightening essence is designed to hydrate, brighten, and fade dark spots with every use. (P1,299/30ml, Lazada)
8. Serum for all skin types: COSRx Advanced Snail 96 Mucin Power Essence
This ~lightweight~ serum is packed with 96 percent snail secretion filtrate that repairs, nourishes, and soothes compromised skin. (P980/100ml, Lazada)
9. Gel Moisturizer for Oily Skin: Hello Glow Rosewater Soothing Gel
Soothe your skin from the intense summer heat with this rosewater-infused gel from Hello Glow. It can also help reduce damage caused by environmental stressors like UV rays and pollution. (P150/100ml, Shopee)
10. Moisturizer for Dry Skin: Papa Recipe Honey Moist Cream
Drench dry skin in moisture with this lightweight cream from Papa Recipe. Honey, its star ingredient, is well-known for its humectant properties—it keeps your face moist but not oily! (P1,099/50g, Shopee)
11. Face oil: Pili Ani Ageless Concentrate
For a non-greasy face oil, you can't go wrong with the Pili Ani Ageless Concentrate. It contains pili and elemi oil that nourishes the skin and keeps it soft and supple. (P2,700/40ml, Pili Ani)
12. Sheet Mask: Ever Organics Detoxifying Green Tea Mask
For a quick pick-me-up, put on this detoxifying green tea mask from Ever Organics. Pro tip: Before using it, place it in the fridge first for that ~cooling~ sensation. (P380/pack of 10, Lazada)
13. Face sunscreen: Anessa Perfect UV Sunscreen Milk
Yup, you definitely still need to apply SPF even if you're indoors all day. This cult-favorite sunscreen from Anessa is sweat-proof and can double as your makeup base. Plus, it doesn't leave a white cast on your face—yay! (P1,071/20ml, BeautyMNL)
14. Brightening sunscreen: Garnier Whitening Serum Cream SPF36
Not only will this sunscreen protect your skin from the harsh rays of the sun, but it will also brighten your skin tone with every use. (P209/40ml, Watsons)
Follow Cheska, Ira, and Jico on Instagram.
Follow Cosmo PH Beauty on Instagram.
***
We're officially on Viber! Be part of our growing community and subscribe to Cosmopolitan Philippines now!