If we're on the subject of having a perfect smile, Miss Universe 2018 Catriona Gray should be our go-to expert. Her enchanting smile looks natural and relaxed, and we have to say, she's got a neat set of pearly whites, too! 
When we got the chance to talk to her, we just had to ask for her tips. Ahead, check out her advice to achieving the most photogenic smile.
Catriona Gray Shares Her Tips To Getting The Most Photogenic Smile
What's your oral care routine like?
Catriona: Every morning when I wake up and evening before I sleep, I take the time to floss, then brush and finish with a gentle mouthwash. And when I'm out of the house for work, I even have a small pouch with my extra dental kit inside consisting of a toothbrush, floss, and a mini mouthwash to be ready whenever I need a quick boost of confidence.
ADVERTISMENT - CONTINUE READING BELOW ↓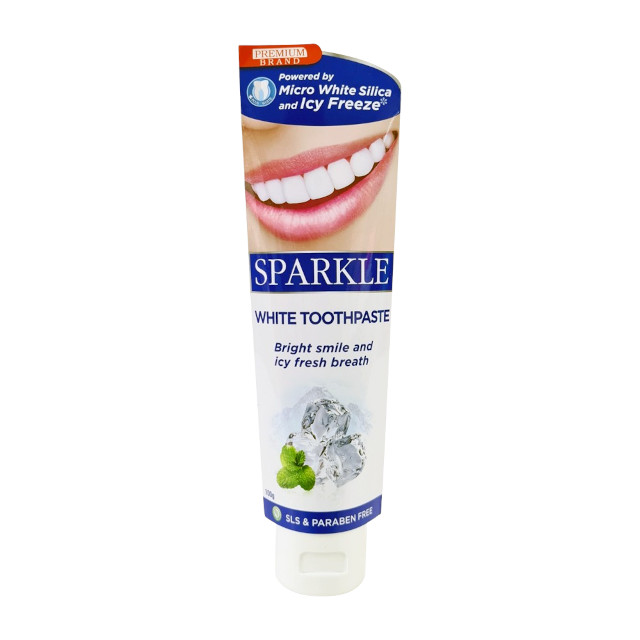 Sparkle White Toothpaste, P129, Watsons
What's the most interesting oral care hack you've recently learned?
Catriona: Always have an "on the go" oral hygiene pack in your bag with floss, toothpaste, and small mouthwash so you're never caught without!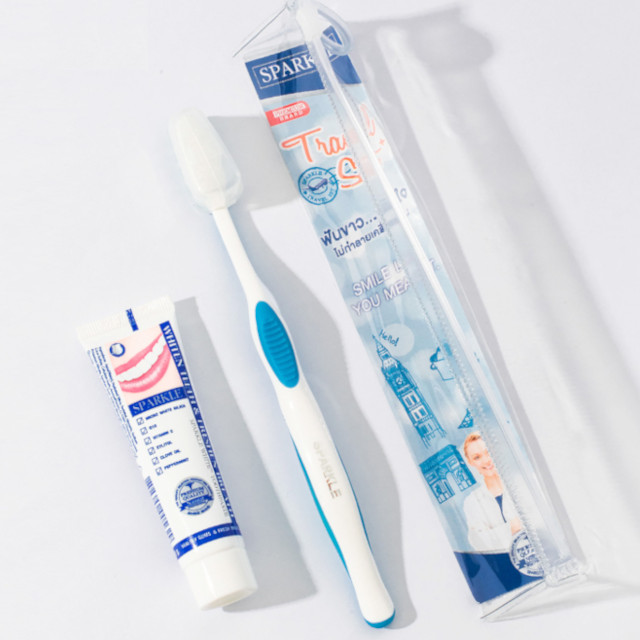 Sparkle Toothbrush Travel Set, P169, Lazada
As a beauty queen, you have to smile a lot, especially during the competition. Any secrets you want to share?
Catriona: Honestly, my biggest tip would be to identify your source of joy on stage. Anyone can feel the flatness of a "fake smile." So whether it's from the flutters in your chest or a reaction to the crowd, a genuine smile always shines brightest.
Can you tell us what a perfect self-care day is like for you?
Catriona: During this season I've begun investing more time into my self-care routine. Whether it be home cooking meals, taking vitamins, drinking enough water, trying to incorporate being active and exercise, or getting a good eight hours of sleep.
I've also begun being intentional with my beauty routines. Like, weekly I'll do a mini "at-home spa day" with face masks and body scrubs, and every day I'll take a little bit of extra time with my skincare routines. It's become a part of my day that I look forward to.
ADVERTISMENT - CONTINUE READING BELOW ↓
***