During the pandemic, there were a number of content creators who revealed getting rhinoplasty or surgical enhancement of their noses. It was a perfect time—most of us were isolated at home and we were all wearing masks outdoors, so you could recover without anyone seeing it. As restrictions loosened up, getting your nose done at the clinic of your choice (even if that means traveling) became easier, too. This made us curious: How much would it cost if anyone wants to get rhinoplasty in South Korea?
The Land of the Morning Calm is one of the countries touted as a "cosmetic surgery capital of the world" with hundreds of thousands of procedures being done yearly. In 2019, there were 90,404 foreigners who visited the plastic surgery department in South Korea. In one of its richest neighborhoods, Gangnam, there are hundreds of clinics that provide cosmetic enhancement. You'll see a hospital or clinic on almost every major street, and many of these offer plastic surgeries.
ADVERTISMENT - CONTINUE READING BELOW ↓
In an exclusive interview for K-loka by Cosmopolitan Philippines, two clinics provided more information if you're ever thinking of getting your nose done in the country.
How much does it cost to get a nose job in South Korea?
Like any medical or cosmetic procedure, this will always vary per person. It depends on the exact type of treatment, the location of the clinic, the expertise of the surgeon, and many other factors. There are estimates or starting prices you can use as reference. For instance, according to a Harvard Medical Student Review article, "in South Korea, reconstructive rhinoplasties typically use silicone allografts instead of autografts and only cost $5,000." Approximately, that's around P277,500.
With 20 years of experience in providing plastic surgery for foreigners and locals, WOOA Plastic Surgery & Dermatology is one of the clinics you can easily consult. An English-speaking representative, Eddie Lee, revealed that their prices start at around 2,750,000 KRW (around P116,600). Minor procedures naturally cost less, and they may offer discounts from time to time. He said, "You can share your full-face photo, side view, and nostril view for an online consultation to provide an exact cost."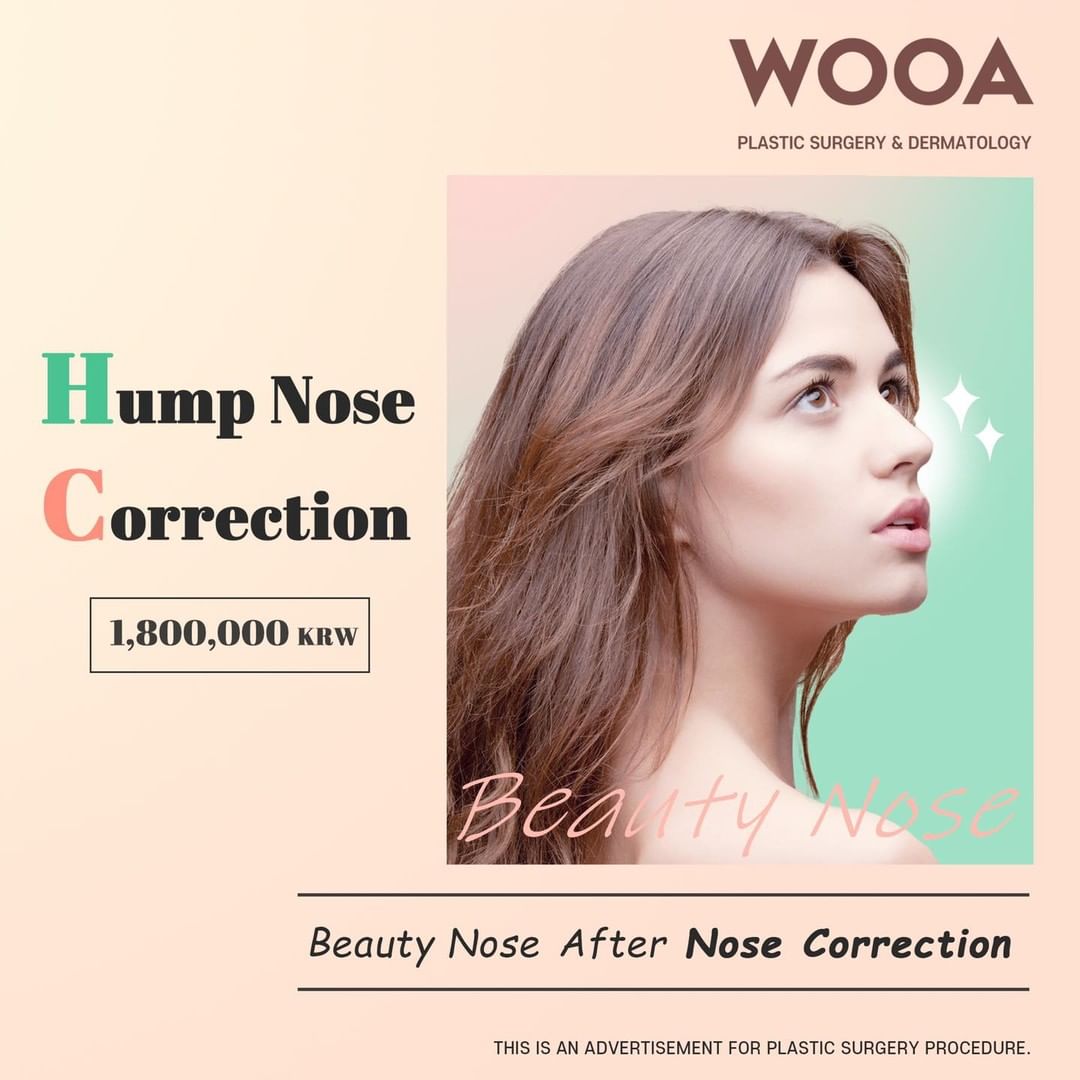 ADVERTISMENT - CONTINUE READING BELOW ↓
On the other hand, Topface Plastic Surgery quoted that a first nose surgery typically starts at 4,000,000 KRW. "Additional costs may be incurred depending on the case," adds their representative. Minor procedures may cost much less, too, and right now (until further notice), they have a promo where a few rhinoplasties start at 1,000,000 KRW.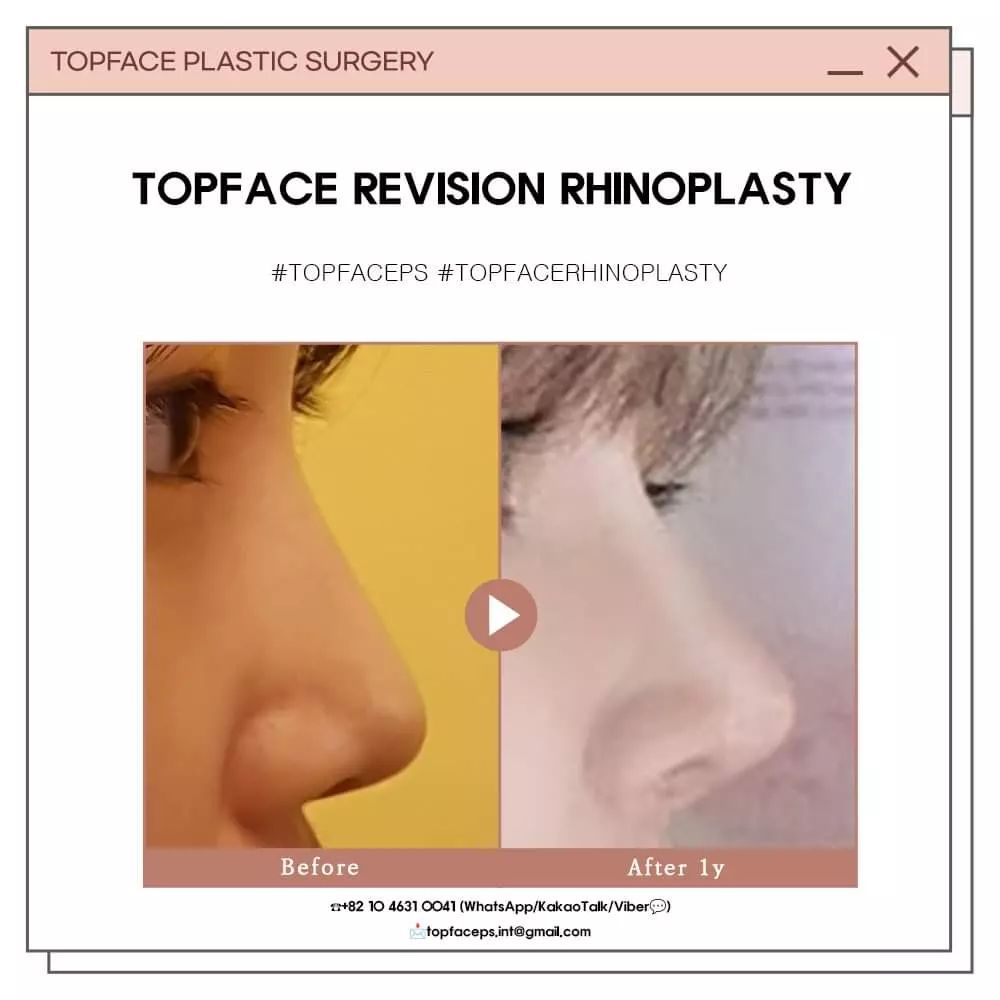 ADVERTISMENT - CONTINUE READING BELOW ↓
In comparison, rhinoplasties in the Philippines are estimated to be around P87,500. It can go as high up as P300,000 in extreme cases. According to the website of a popular clinic, Belo, surgical nose enhancements start at P162,940.
Okay, let's say you have the money. Can Filipinos get cosmetic enhancement in South Korea?
According to both clinics we asked, it is possible, but you need to consider your visa. When filling up the visa application form, there is a check box for "Details of Visit," and one of the options is "Medical Tourism." Getting plastic surgery would fall under that, but your reason could also vary (for example, you're going to study there for a while but you're planning to get your nose done during your stay). The length of stay and how many times you need to come back would also depend on your case. It would be best to consult your chosen clinic and an experienced travel agency or inquire with the Embassy of the Republic of Korea in the Philippines for guidance.
ADVERTISMENT - CONTINUE READING BELOW ↓
In terms of consulting the clinic, what you need to do is look for one with English-speaking doctors or interpreters, so you would be more at ease with the treatment. Both WOOA and Topface, for instance, have English-speaking staff and vast experiences catering to foreigners.
Aside from the money and the visa, what are the other preparations for a rhinoplasty?
A Cosmo girl previously shared a lot of the mental and physical preparations for a nose job, which would apply no matter where you're getting the procedure. Topface emphasizes, "Prior to surgery, a precise consultation with a plastic surgeon is necessary to determine the nose bridge and tip shape based on the individual image and facial features." In other words, your doctor will customize the treatment plan to your needs and wants. WOOA also adds, "If you have some procedure previously, we need the history of your surgery or medication issues."
ADVERTISMENT - CONTINUE READING BELOW ↓
The medical tourism Facebook page called Gangnam Medical Tour Center also listed some of the precautions prior to most plastic surgeries. Not drinking alcohol and smoking, for instance, are recommended for faster recovery. (PSA: You can use Gangnam Medical Tour Center's platform for your pre-surgery research. Take advantage of their extensive directory, offered discounts, tips like how to get tax refunds, and more.)
ADVERTISMENT - CONTINUE READING BELOW ↓
In terms of the procedure, here's a typical rhinoplasty timeline shared by Topface Plastic Surgery:
Day 1: Antibiotics & dressing
Day 7: Splint removal & stitch removal on the nasal column side, dressing, swelling care, Nose sebum cleansing
Day 14: Stitch removal inside the nose
They also added, "Swelling and bruising gradually increases up to 48 hours after surgery and then it gradually subsides over about two weeks, with individual differences." Then, according to most surgeons, it takes about six months, more or less, and up to a year for healing to be completed and to see the final shape of the new nose. WOOA says, "You can go back you your routine work after two days with a bandage, and full recovery will be three to six months based on the patient's lifestyle and skin condition."
Has anyone ever tried it?
Of course, we know you'd be curious if there are some Filipinos who have actually gotten a nose job in South Korea. While we weren't able to interview one in person, we did find a few who have documented their experiences on YouTube.
ADVERTISMENT - CONTINUE READING BELOW ↓
One vlogger, Shekainah Mae Chen of Shek's Diary, shared that she availed services of a "medical tourism coordinator." These companies offer complete packages—from finding you the right doctor to arranging your travel and stay. Watch her vlogs to see her detailed experiences when she got a plastic surgery consultation, the actual procedure, and bits of her recovery. In one of her long vlogs, she observes that the sight of her bandaged and swollen face right after the surgery seemed normal in the city.
PLASTIC SURGERY JOURNEY IN KOREA (ENGLISH)
Another Pinay shared her experience of getting a rhinoplasty together with facial liposuction. She shared that after the surgery, it felt like she drank four bottles of soju. The cheerful girl also showed her before-and-after clips, post-op care, and other highlights of her experience.
[SUB] BEAUTY TRANSFORMATION VLOG | RHINOPLASTY WITH FACIAL LIPOSUCTION SURGERY | BEFORE & AFTER VLOG
[SUB] FLAT AND ROUND TO TALLER NOSE AND SLIMMER FACE | PLASTIC SURGERY TRANSFORMATION VLOG IN KOREA
If you're curious about the male perspective, another vlogger named Sherwin Mariano shared his experiences. Like Shek and Addeih, he also got other cosmetic enhancements together with the rhinoplasty. He mentioned how his biggest struggle was sleeping and breathing post-surgery, but he also shared that he did really feel any pain, just some discomfort.
ADVERTISMENT - CONTINUE READING BELOW ↓
[SUB] Ep.1 Nose Job, Facial Fat Reduction Liposuction Review | Plastic Surgery Vlog in Korea
[SUB] Ep.2 Nose Job, Facial Fat Reduction Liposuction Review | Plastic Surgery Vlog in Korea
At the end of the day, it all boils down to your personal decision and your means to go through with a rhinoplasty or any other plastic surgery. Make sure you take time to finalize your plan, find the right clinic and location, and follow all the post-op precautions advised by your doctor.
Special thanks to Gangnam Medical Tour Center for connecting us with WOOA and Topface Plastic Surgery clinics.
CHECK OUT THESE STORIES:
What It's Like To Work And Study In South Korea, According To Tiktok
I Tried Tinder In South Korea To See If I Could Match With A *Real-Life* Oppa
What Is A 'Sasaeng'? A Guide To South Korea's Toxic Fan Culture