Lash extensions are very common nowadays. After all, they instantly make us look *good*. But we must admit, they're high maintenance—not everyone has the time for regular touch-up appointments! 
If you want to have doll-like lashes sans the commitment, why not get a lash lift instead?
What is a lash lift? 
A lash lift is also known as a perm to your lashes. This semi-permanent beauty treatment lifts and curls your natural lashes using a chemical solution, enhancing the look of your peepers. It can last for around four to six weeks, depending on your lashes. 
What is it like to get a lash lift? 
I recently tried getting a Keratin Lash Lift (P1,500) from beauty salon Déesse. It comes with a lash tint, which darkens the lash lift to make it more prominent. 
The entire process only lasted around an hour. To start things off, the esthetician prepped my lashes. She attached a flexible rod to my upper lash line. Then, she began to curl each lash. I'm happy to report that I didn't experience a ~stinging~ sensation. Right after that, she applied the black tint. 
The final result is very subtle! If you're someone like me who has tried getting lash extensions, don't expect a lash lift to create the same dramatic effect. It's perfect for someone who prefers a ~*natural*~ look.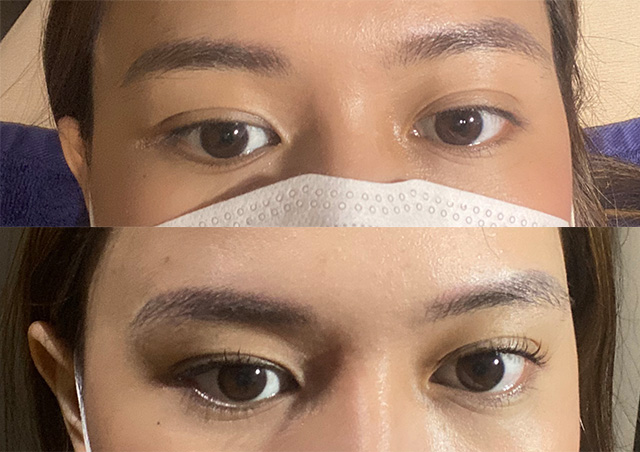 ADVERTISMENT - CONTINUE READING BELOW ↓
Is it worth it? 
Yes! I love how I didn't need to use a lash curler for weeks. It helped open up my eyes. Plus, it looks even better when paired with mascara—the lash lift becomes a lot more noticeable! 
Déesse is located at Unit 7 Kingspoint Building, Nicanor, Banawe, Quezon City. You can book an appointment through Parlon.