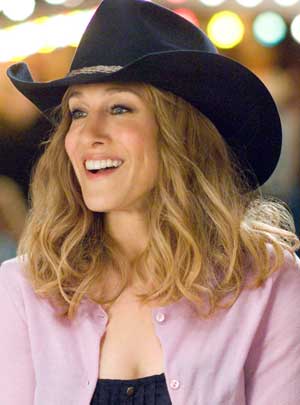 Sarah Jessica Parker (SJP) will be hot again this year, what with her upcoming flicks Did You Hear About The Morgans? and the sequel to the Sex and the City movie. And for sure, her signature tousled locks will be a sure hit among you ladies again, too. So be ahead of the pack and know how to effortlessly do an SJP-style wavy 'do.

Step 1
Spray hair with a curling lotion and divide into two. Braid both sections into tight plaits. If you have thick hair, create one-inch braids instead of two plaits.

Step 2
Twist each plait until it coils into a ball, and secure onto your head with hairpins, close to your ear. Blast each ball with a hairdryer until braids are dry.

Step 3
Allow balls to cool for 15 to 20 minutes. Remove braids and comb out hair a few times with fingers. Shake out waves and mist hair with a hairspray for hold.
Continue reading below ↓
Recommended Videos