From a pro's perspective, getting bangs isn't as simple as deciding among a full fringe, side bangs, or wispy ones. According to Korean hairstylist Kim Jooyoung, how long your bangs are cut matters, too. Because like your chosen style, the length of your bangs has to complement your features—and we don't just mean your face shape!
Ahead, we run down exactly what you should consider, straight from the hair pro herself:
If you have a wide forehead:
To frame a wide forehead with a fringe, Jooyoung suggests going for long bangs that start from the top of your head and beyond your brows. This is exactly the style that BLACKPINK's Lisa wears, and it's a length that will give your forehead good coverage.
The hairstylist adds that full bangs like Lisa's will look extra flattering on people who have defined features like the K-pop star, specifically those with a small chin and jaw.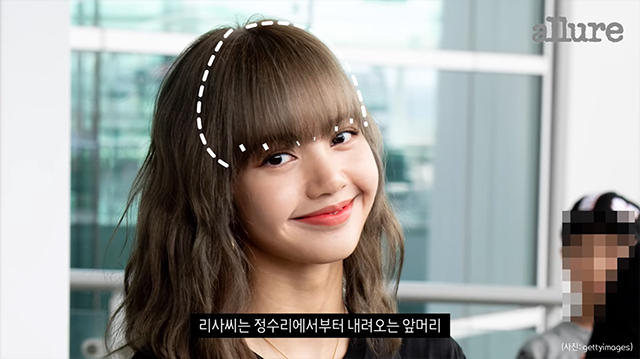 Continue reading below ↓
Recommended Videos
If you have a narrow forehead:
"If you have full bangs that start from the top of your head, it might make your face look longer," explains the hairstylist. That's why for a narrow forehead, she recommends the fringe that Joy of Red Velvet used to have, which starts a centimeter or two above the hairline. Having it end along the brows or shorter in a micro bang style can help your mug appear more proportional and slimmer.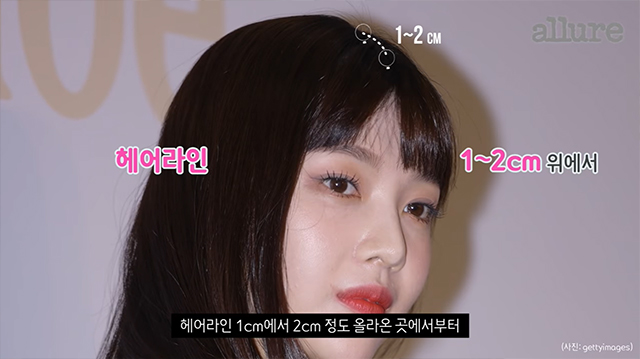 If you have prominent cheekbones:
Bangs will accentuate everything that's below it, especially wide cheeks or prominent cheekbones. According to Jooyoung, bangs that are too short or go all the way across your head can make a wide face look even wider. To prevent that, you can opt for a style that'll frame the sides of your face like curtain bangs.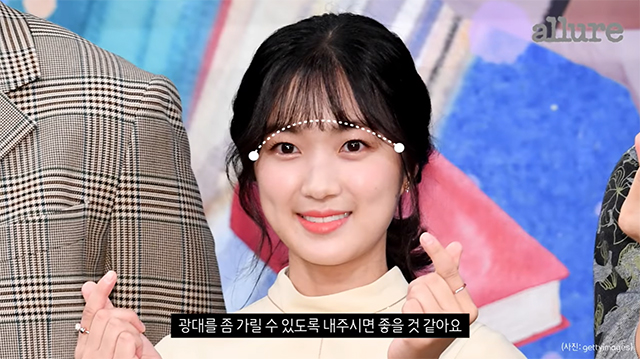 Meanwhile, for faces with high cheekbones and a small forehead, the hairstylist recommends see-through bangs that start slightly above your hairline. Connecting this fringe to the sides of your face can help cover your cheekbones a little and soften your look. The same goes for those with a wide forehead, except you should opt for long bangs as mentioned above!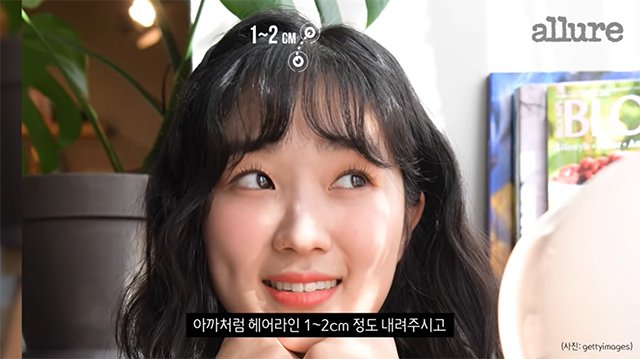 Watch the full video on Allure Korea below:
*