What you're too lazy for: Painting on a workday face with brushes and surgical precision
Lazy Beauty Move: Smoosh on makeup with your fingers.
While there's nothing that can enhance a face like pretty makeup, we know how all that brush blending can get taxing every morning, especially if you're not even sure you're doing it right. With the fresh crop of mousse-to-powder-finish makeup, however, you can forget those brushes and literally swipe on makeup with your fingers. And because this makeup innovation uses silicone for colors to glide on smoothly, you get a perfect finish, even over large pores.

What you're too lazy for: Removing makeup, cleansing, and moisturizing after a long night out
Lazy Beauty Move: Do it all with facial wipes.
Save that sleep-with-makeup-on wildcard for hot sleepovers. If you're crashing solo, you don't have to endure 20 minutes in the fluorescent bathroom light, trying to save face. Choose from the new slew of handy facial wipes that tone and moisturize as they cleanse skin of makeup and grime. Try The Body Shop Tea Tree Oil Deep Cleansing Wipes, P395.


ADVERTISMENT - CONTINUE READING BELOW ↓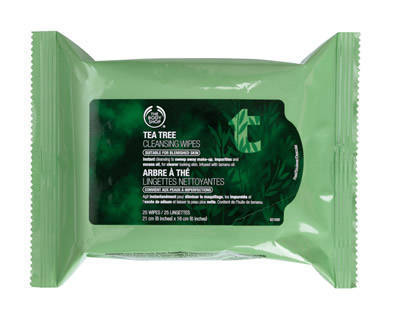 What you're too lazy for: Going to the salon to get monthly trims and root touch-ups
Lazy Beauty Move: Go for layers and highlights.
When multiple layers grow out, they still grow as layers, letting you get away with skipping a couple of cuts without looking direly in need of a major snip session. As for those roots, opt for warm caramel highlights painted on top of your natural hair color instead of getting one color done on your entire head. When the roots grow out, the streaks of brown will still look great, buying you more time before getting them redone.
[nextpage]
What you're too lazy for: Having to shampoo and condition your hair
Lazy Beauty Move: Skip washing your hair.
ADVERTISMENT - CONTINUE READING BELOW ↓
Recommended Videos
"It's really okay not to wash your hair everyday," says Louis P. Kee, international creative director at Salon de Ken. "Your hair gets to sit in its own natural oils and it actually looks better after you've skipped a wash."

What you're too lazy for: Your early AM cleansing, toning, and moisturizing
Lazy Beauty Move: Bypass steps one and two.
Because you slept all night with a clean face, your face doesn't need another washing--in fact, it's perfectly happy the way it is. Your skin's at its happiest after a good night's rest with no stress or heat to trigger oil production, so all you need is a good splash of water. Blot your skin dry, then slather on some moisturizer with SPF like MAC Lightful Hydro-Charged SPF 35 Moisturizer, P2,000.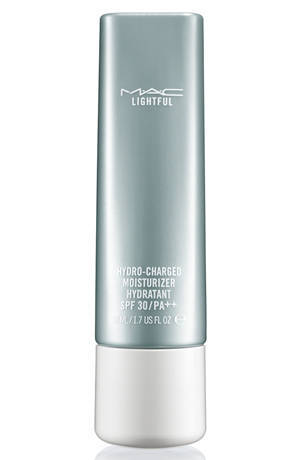 What you're too lazy for: Trying to fake glowing skin
Lazy Beauty Move: Sleep more.
ADVERTISMENT - CONTINUE READING BELOW ↓
Here's a valid and good reason to sleep in: Dermatologists advise getting at least eight full hours of sleep to let your skin look its healthiest. Without a full night's sleep, you risk getting undereye circles, plus a yellow or gray tone cast over your skin, even if you feel like you're good after five or six hours. For a quick glow during the day, swipe on a sheer veil of iridescent lotion over face with your fingers--the iridescence helps reflect light off your face, giving you an illuminated look. Prefer a true radiance? Try one of the new intensive treatments that boost skin moisture, improve texture, and prevent discoloration every night before moisturizing.
[nextpage]
What you're too lazy for: Blow-drying and brushing your tresses super-straight
Lazy Beauty Move: Forget that brush, and let your locks air-dry.
The good thing about not busting out that blow dryer is that you get to give your strands a break from the damage that heat styling and wet brushing can bring. "Sleek, poker-straight styles are also taking a backseat these days, giving way to volumized, bedhead curls and waves," says Louis, who encourages women to let their natural hair texture come through. If you don't mind sleeping with damp hair (and no, you won't go blind), you'll wake up to naturally pumped up hair with lots of volume. Simply tame any poufy areas with some water, and finger-style hair with some anti-frizz serum. To air dry ASAP, try an extra absorbent flannel towel from your local hardware store.

What you're too lazy for: Squirting bottles in the shower
Lazy Beauty Move: Score a head-to-toe shower wash.
ADVERTISMENT - CONTINUE READING BELOW ↓
Shampoo, conditioner, body wash, moisturizer--sometimes it seems like there's too much squeezing and slathering going on, your biceps are starting to ache. Well someone heard our plea for a multi-tasking shower treat. Nab an all over wash that's meant for hair and body, and because the ones available in stores are packed with moisturizers, they double as skin and strand softeners, too, expediting your shower time. Try VMV Hypoallergenics Superwash Hair and Body Milk Shampoo, P420. Still need more moisture? Body oils make for speedy moisturizing because you just smooth a few drops on skin and work some into hair before toweling off, and you're set.



EXPLORE COSMO