1. Keep Your Blowout Bodacious.

To get the oomphiest tresses, twist your hair into a tight bun right after you blow it out, and secure it with a pair of chopsticks-they won't dent your 'do like an elastic. Let your hair cool while you do your makeup. When you take out the sticks, you'll have oodles of soft waves, says Thomas Clancy, a stylist at the John Sahag Workshop salon in New York City.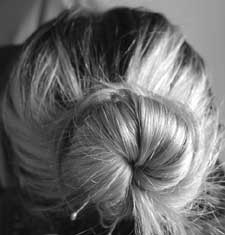 Photo Source
[nextpage]
2. Create Gorgeous Orbs.


Illuminating your eyes isn't just about using the right shadow. You first should nix any darkness or redness that could make you look tired. Blend a creamy concealer onto your lids, over dark circles, and at the inner and outer corners, then apply your shadow as usual. Try MAC Well-Defined Studio Sculpt Concealer, P1,200.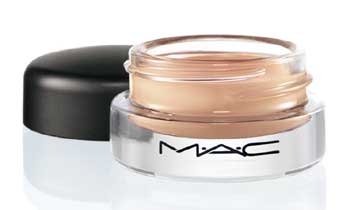 [nextpage]
Continue reading below ↓
Recommended Videos
3. Go For Endless Glow.

Exfoliating leaves your skin soft and radiant, but the results last only a few hours. The trick is to do it just before your date, says Kenneth Tuazon, owner of Neo Spa. But date night isn't the time to rub-a-dub-dub with a new scrub, so be sure you've tested it before.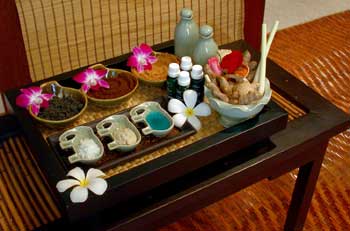 [nextpage]
4. Fake A Supermodel Face.

Here's a cool new way to make your cheekbones pop: After you've applied the rest of your makeup, blend a non-greasy lip balm like ChapStick in a boomerang shape from the end of your brows to the tops of your cheekbones, says Matthew Niagra, a New York City makeup artist. "The light will reflect off of your cheeks and make them look more pronounced in a subtle way." We like Benefit Rush Hour Lip and Cheek Stick.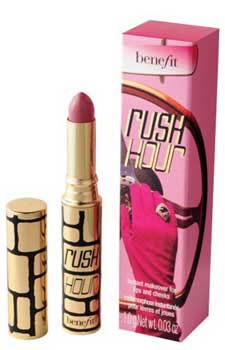 [nextpage]
5. Wear An Arousing Aroma

To slay a man with your scent, select a seductive floral or a spicy oriental, says Dawn Spencer Hurwitz, creator of Parfums Des Beaux Arts. These fragrances in particular suggest a certain sensuality and convey a come-hither message to your man's subconscious. We recommend Love by Nina from Nina Ricci that combines hints of floral and fruity scents with touches of soft musk, white cedar, and apple-tree wood.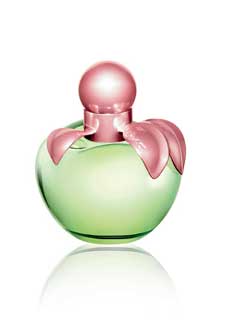 [nextpage]
6. Get Stay-Put Shimmer


Sparkly body powder looks smokin' on skin, but unfortunately, it can rub off easily. The fix: Mix the powder in your palm with a few drops of body oil, and smooth it on. Not the mix-it-yourself type? Try a lotion that already packs in sparkle or shine, like
The Body Shop Japanese Cherry Blossom Body Butter.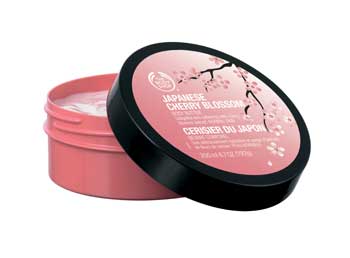 [nextpage]
7. Create A Sexy Stare

Smoky eyes are the black fishnet stockings of beauty-they give you instant sex appeal. To do: Drag eyeliner across the top of your hand to warm it up, says Jackson. This makes the pencil easy to blend, which is key since the smudgier you make it, the sultrier it looks. You'll like
Shiseido Smoothing Eyeliner Pencil.

[nextpage]
8. Scent Your Skivvies

A clever way to smell delicious all night long: Mist your bra and undies with your favorite fragrance like Versense Eau de Toilette by Versace. The scent will cling to the fabric so if things heat up later on, he'll be seduced by your strategically placed perfume.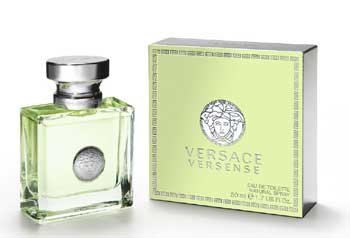 [nextpage]
9. Tempt Him With Your Talons

If you want notice-me nails, you're better off with red-men respond most to racy scarlet hues like this Bobbie Nail Care Creme Polish in Red. "It says a woman is confident, exciting, and open to new experiences," says Suzi Weiss-Fischmann, executive vice president of OPI nail products. Emergency beauty fix: If you break a nail while you're out, rub the scratchy strip of a matchbox against it to smooth it out.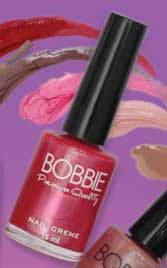 [nextpage]
10. Make Your Fringe Extra Flirty


Dare to try a few individual fake lashes. An easy strategy: First, curl your own lashes. Then squeeze a drop of lash glue onto the back of your hand and dip the falsie in the glue using a tweezer. Next, wedge the end of the lash between your natural ones at the outer corners of your eyes, using light pressure until it's set in place. Add two or three more, spreading them out evenly along the outer quarter of each eye. Finish with two coats of mascara to blend the falsies in. Go for maximum lash volume with
Maybelline Volum'Express Cat Eyes Mascara.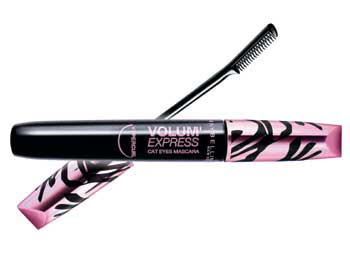 [nextpage]
11. Zap A Last-Minute Zit

Cursed with a killer pimple? Place ice in a washcloth and hold it on the spot for a few minutes to reduce swelling. Dot redness-reducing eye drops on it and cover it with a product that contains salicylic acid before applying makeup to prevent it from getting worse. Try The Face Shop Clean Face White Post-Acne Brightening Serum.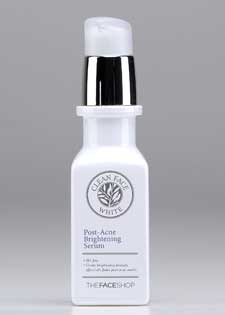 [nextpage]
12. Do Devour-Me Lips

"Blend a pearly nude shimmer cream on the corners of your mouth and in the center over your cupid's bow," says makeup artist Barbi Chan. "It'll highlight your smile and enhance the shape of your mouth." Or dab on a shimmery gloss like
Covergirl Wetslicks Lip Gloss.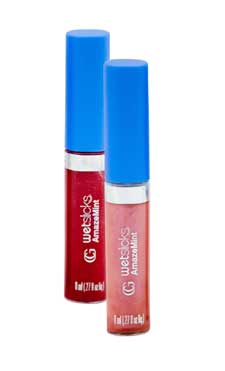 [nextpage]
13. Work Sexy Strands

As soon as you hear your date ring the doorbell, tilt your head to the right and tousle your roots, then repeat on the left side, says Clancy. This will help you make the absolute hottest hair impression. You can use this trick again throughout the evening to give your locks an instant boost whenever they fall flat.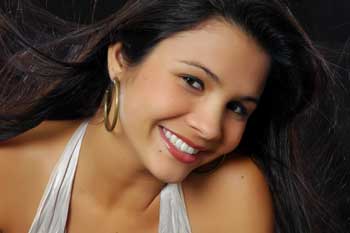 [nextpage]
14. Flaunt Foxy Feet

If you're wearing strappy shoes, make sure your tootsies are smooth. To do: Slough your soles with a body scrub in the shower, then, if you have rough heels, use a pumice stone. Sprinkle baby powder or foot deodorant like Fissan Foot Deodorant Powder on your arches to keep them dry. Extra credit: Dust shimmer onto your toes to make them twinkle.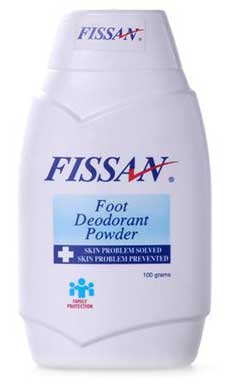 [nextpage]
15. Maintain Perfect Skin

Here's an ingenious way to keep your flaws undercover: Scoop out a pea-size blob of your concealer and stick it onto the mirror of your powder compact. It'll be just enough cover-up to hide any imperfection that pops up. Try Maybelline Clear Smooth Mineral Concealer.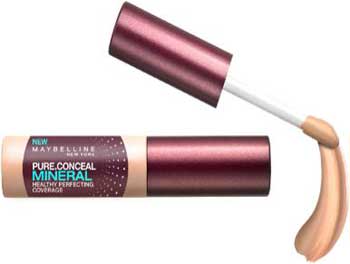 [nextpage]
16. Don't Break A Sweat

Most antiperspirants contain the same amount of the active ingredient aluminum zirconium. But since a soft solid version is creamy like a lotion, it's absorbed more easily by your skin than a solid, gel, or spray, which makes it the most effective option. A new one to try: Rexona Skin Light deodorant stick.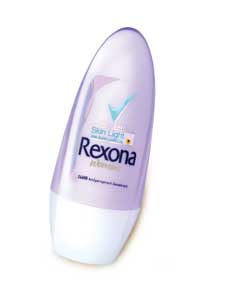 [nextpage]
17. Enhance Your Assets
If you're wearing a low-cut top, lightly dust bronzer in between your breasts, then go over the tops of your ta-tas with shimmer powder. It'll create the illusion of a deeper divide for a voluptuous effect. We like Physician's Formula Bronze Gems Matte Bronzer.