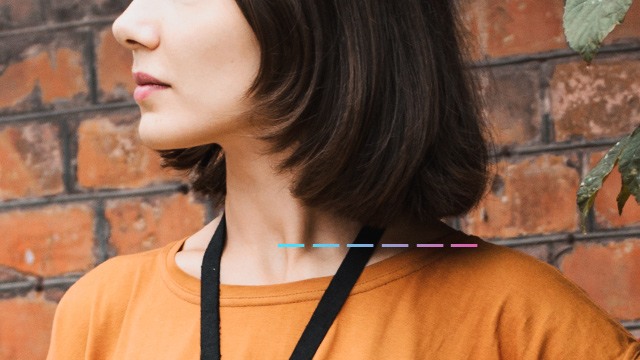 Even celebrities do it—going for a drastic hair makeover post-breakup. You wake up one day after all the cry fests and chocolate binges, and decide that it's time for a new chapter in your life. Because nothing says moving on like a new 'do, it's easy to hit the nearest salon and get your locks chopped on a whim. But before you go under the scissors, heed these tips for a worry-free hair breakover.
1. Do it for yourself, not for your ex.
"Just like all other areas of your life, do not ever decide on anything just because of a guy," says relationship coach Aileen Santos. In the same way that you shouldn't choose your college or job location because of one guy, you shouldn't get a hair makeover for the sole objective of getting the attention of that person. "It has to be aligned with what you want for yourself. Makeovers cost a lot of money, so you may as well make it an investment for yourself," Santos advises. Don't throw away all that money because of some guy.
2. Think before you chop.
Miley Cyrus dominated the charts with her post-breakup "Wrecking Ball" look, while Katy Perry looked fierce with blue hair post-Russell Brand, but what works for one celebrity may not work for you. Think long and hard before jumping on the bandwagon of bleached pixies, rainbow locks, or rebellious shaved side 'dos. Have you been thinking of that bold hairstyle way before the bad breakup? Or are you just looking for a simple change or upgrade? Remember: Your goal is to leave the drama behind, not wear it on your head.
3. Consult a professional hairstylist.
"Getting a hair breakover, especially drastic ones—like long to short, curly to straight, dark hair to fashion gray color—is a commitment in time, funds, and maintenance," said Jude Hipolito and Rose Velasco of JURO Salon Exclusif. "Consult with a reputable hairdresser about your hairstyle options. Sustainability is very important. The hairdresser will study your head shape, face shape, body proportion, and your hair's texture, density, growth patterns, and condition. Also consider your lifestyle, budget, and maintenance, both at home and in the frequency of your salon visits. Only then can you make an informed decision."
4. Make over the other aspects of your life.
Coco Chanel once said, "A woman who cuts her hair is about to change her life." With a fresh new hairstyle, it's time to let other channels of positivity into your life. Upgrade your wardrobe, get a pampering spa treatment, purchase a bold lipstick shade, enroll in a new fitness class, or book a beach trip with your friends—yes, the one you've been putting off for months/years because you were too engrossed with (insert name here). It doesn't even have to break the bank. There are budget-friendly options, like a DIY mani-pedi or free online courses. The possibilities are endless!
5. Learn from your past.
"Learning from your past relationship is what matters more," said Santos. "There's a saying: Don't use old bricks to build a new house." Getting a drastic haircut may feel like a fresh start, but if you did not learn your lessons from the previous relationship, then you may commit the same mistakes in the next one. Say goodbye to your past mistakes in the same way you're letting go of your chopped locks.
Visit Kate on KateWasHere.com and follow her on  Instagram and Twitter.
Recommended Videos