It's always a big step to dye your hair permanently. For most women, a few beauty fears usually pop up, like "What if the color doesn't turn out nicely?" or "I'm scared of damaging my locks!" Because the list could go on and on, we're saving you from strand stressin' with this fun and temporary way to tint your locks using colored hair chalk.
P.S. This trick is perfect for beach trips and days when you're lounging by the pool!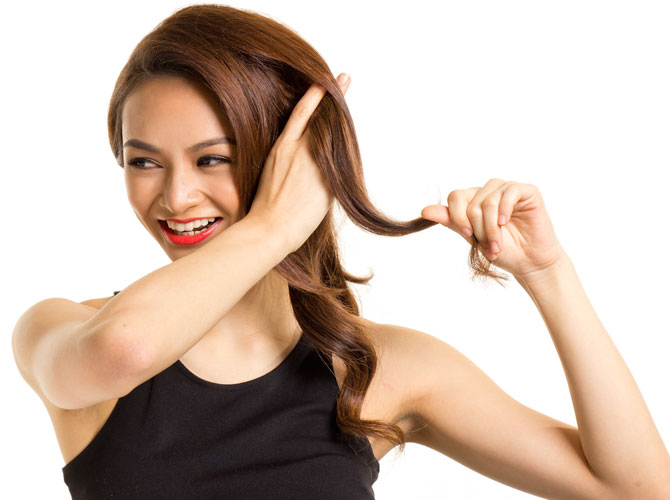 Step 1: Grab a one- to two-inch section of your strands and loosely hold it in between your fingers.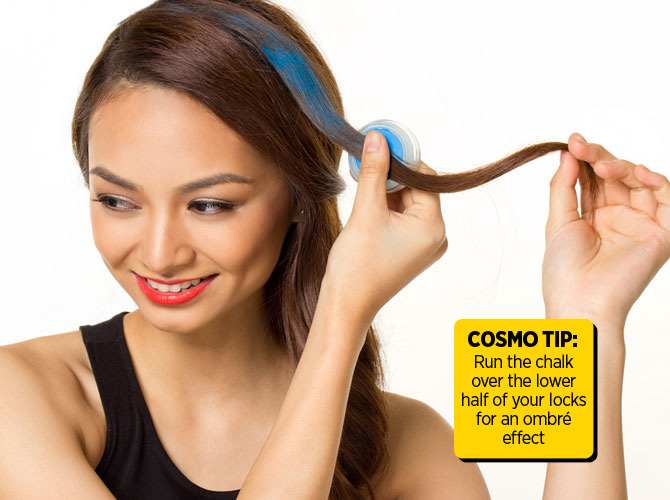 Step 2: Glide the hair chalk up and down your hair until you get the color intensity you want.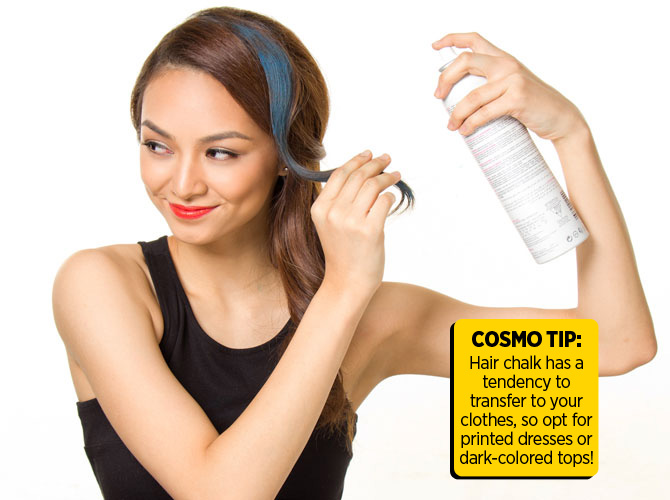 Step 3: Once done, mist your tresses with hair spray to lock the colored chalk in place.
Hair chalk is available at all The Body Shop stores for P695.
Photographer: Jico Joson
Sittings Editor: Alessandra Pineda
Model: Kylie Verzosa of PMAP
Makeup: Archie Tolentino for Maybelline
Hair: Angelu Dominguez
Intern: Ally Faustino