Guest Color Expert: Goselle, head colorist at NYC's Pierre Michel Haute Coiffure and consultant to Clairol


Who She Primps: Sarah Michelle Gellar, Renee Zellweger


The beauty scoop: To pull off at-home color, first part your hair in the middle, then apply the dye (A) from roots to tips in inch-wide sections, fastening them up afterward with a jaw clip. For the back area, work horizontally from crown (B) to nape. Wait and rinse according to instructions.
[nextpage]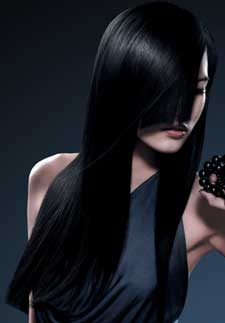 3 Cosmo DIY Color Tips

Before you rip open that box of luscious hair color, keep this three-part advice in mind.


Dab petroleum jelly on your hairline and ears to avoid color stains. If you do get a stain, rub it out with cigarette ashes. It's a little stinky, but it works!


For an even application, use a comb to work color through hair. When color collects on the comb, massage it back into your strands, and comb through again.


Know that tube of conditioner that comes with the DIY color kit? If there's any left over, don't throw it out because you can still use it. It's packed with hydrating ingredients to repair damaged hair.
Continue reading below ↓
Recommended Videos