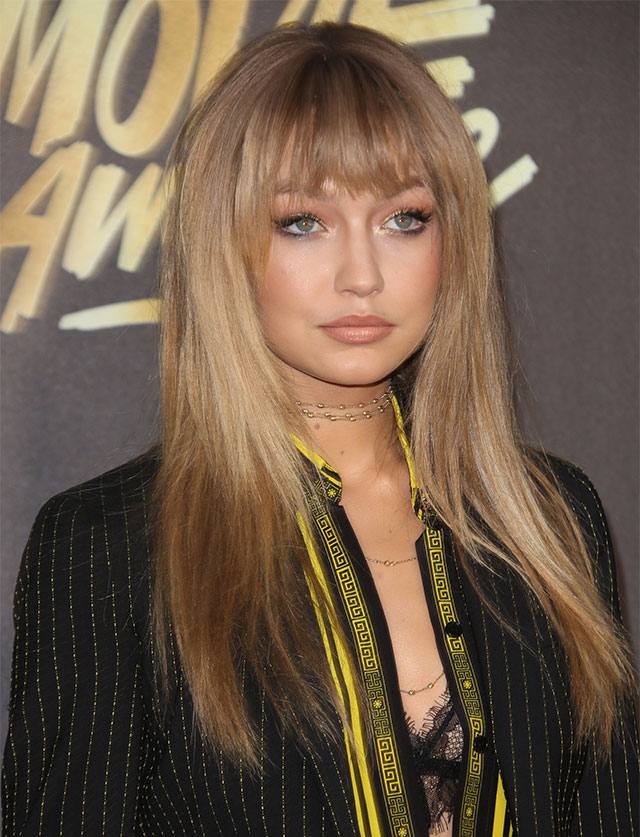 Damn Gigi! Back at it again with the gorgeous red carpet hairstyle! The 20-year-old supermodel debuted her new fringe at the 2016 MTV Movie Awards and man, does she look GOOD:
No one is 100% sure if Gigi's hair is for real and not just a wig. But we're hoping it's authentic AF because it really does suit her. Ugh, running to our hairstylist to cop this look, stat.
Back in November, Gigi surprised everyone when she arrived at the American Music Awards with a very short bob, which turned out to be just a very convincing wig. Gigi, it's a bit too late for an April's Fools joke, if that's what you're trying to do here!
Continue reading below ↓
Recommended Videos
Follow Retty on Instagram.