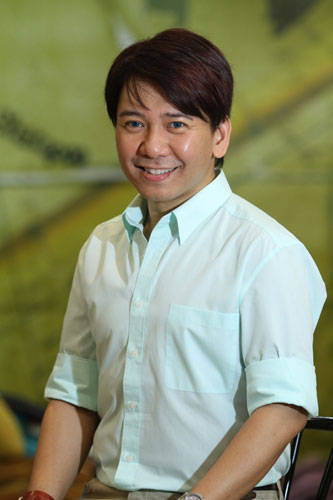 As a dentist is to teeth, so is a professional hairstylist to our hair. Whenever our crowning glory isn't at its shiniest or when the coarseness gets too much to bear, we head to our local salon for a quick fix and for updates on the latest trends and techniques in the world of hair.

Luckily for you Cosmo readers, you need not venture out of the house because we're going to save you that trip to the salon. We recently caught up with hair expert, Studio Fix's Alex Carbonell, to fill us in on tips for taming your strands and forecasts in the exciting world of tresses.


What are the hottest hair trends right now?

Anne Hathaway's cropped pixie cut hairdo is very hot right now because of the upcoming movie, Les Miserables. For color, violet, iridescent brown is very in--there's a lightness in color, it's cooler and not so much orange. No gold, more rich chocolate brown tones. Voluminous layers are on trend as well, which is easily achieved with the timely launched Pantene Fullness & Life line. It's all about glamourous hair, similar to that of Adele's--we soft-set or roller-set the hair to get the look.

Given our climate, what's the number one hair problem and what is the solution?

Our country is very humid, so frizzy hair will always be a problem for Filipinas. That's why in Pantene's new range, they also offer a line called Smoothness & Life. When you say smoothness, it's not about making the hair straight. It means shiny with a balanced body. Use the shampoo, conditioner, leave-in conditioner, and a hair mask--depending on the ferocity of your hair--to control the frizziness.

What hair trends do you think will be big in the following season?

I see a lot of geometry--even in fashion. I foresee a lot of solid fringes and triangle fringes, and a softness to the layers. So everything is very futuristic, and there's paradox--solid fringe with soft layers, solid one length and soft fringe--there's always an opposite. Same with color, dark roots as opposed to a lighter mane. Guys will be in pompadours and there will also be a lot of cropped hairdos for summer.

Let us know in the comments section below what hair trends you're dying to try this season! 
ADVERTISMENT - CONTINUE READING BELOW ↓