These days, we're constantly on Instagram to get inspiration for almost everything, including hairstyles. This past year in hair trends, we noticed three looks that reigned supreme: sparkly hair clips and barrettes, pretty statement headbands, and sleek glass hair. We decided to road test these looks at the Cosmo HQ to see if they're actually wearable IRL:
What are the Instagram-famous hairstyles we tried?
Aside from the usual cool girl hair suspects (beach waves, high half-ponytails, bobs, and lobs) we noticed the resurgence of hair accessories this past year. That's why two out of the three hair looks we tried involved various headpieces!
Sparkly hair clips
Eye-catching hair clips are certainly hot this season. From pearls, to sparkles, to ones with words on them, the barrettes of today are not the same ones you used in your childhood. Now, they're bigger, bolder, and of course, shinier. 
Wear one on each side of your head, layer them, or arrange them in an interesting pattern—the great thing about this trend is no matter how short or long your hair is, you'll look gorgeous with these clips!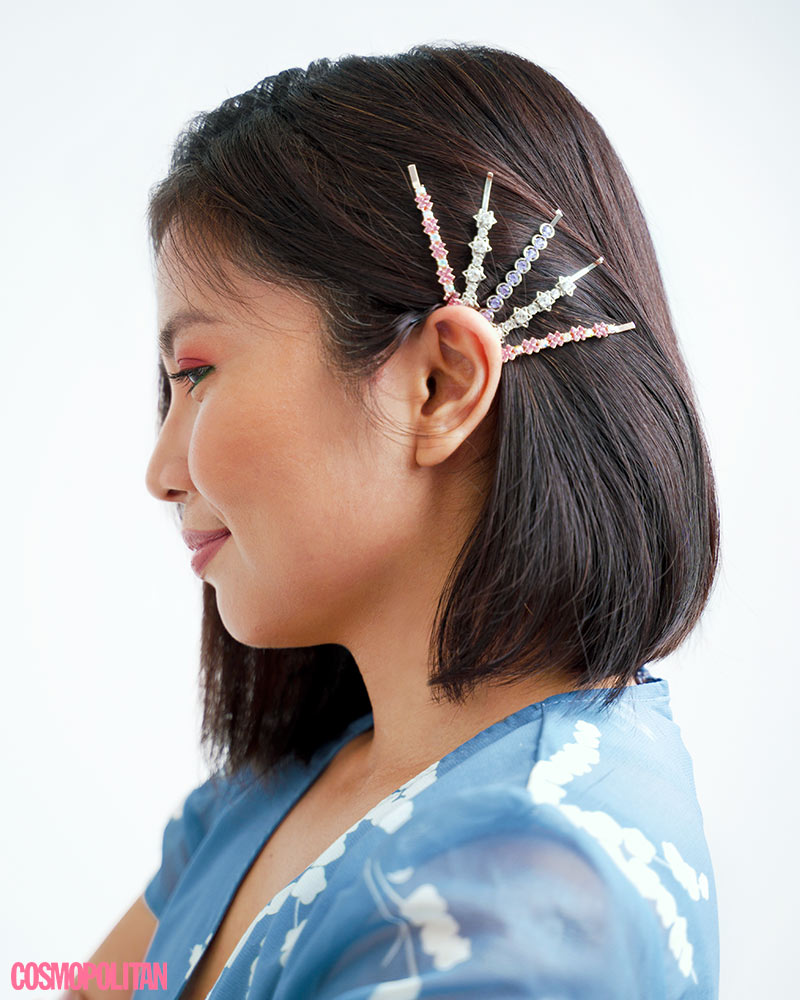 ADVERTISMENT - CONTINUE READING BELOW ↓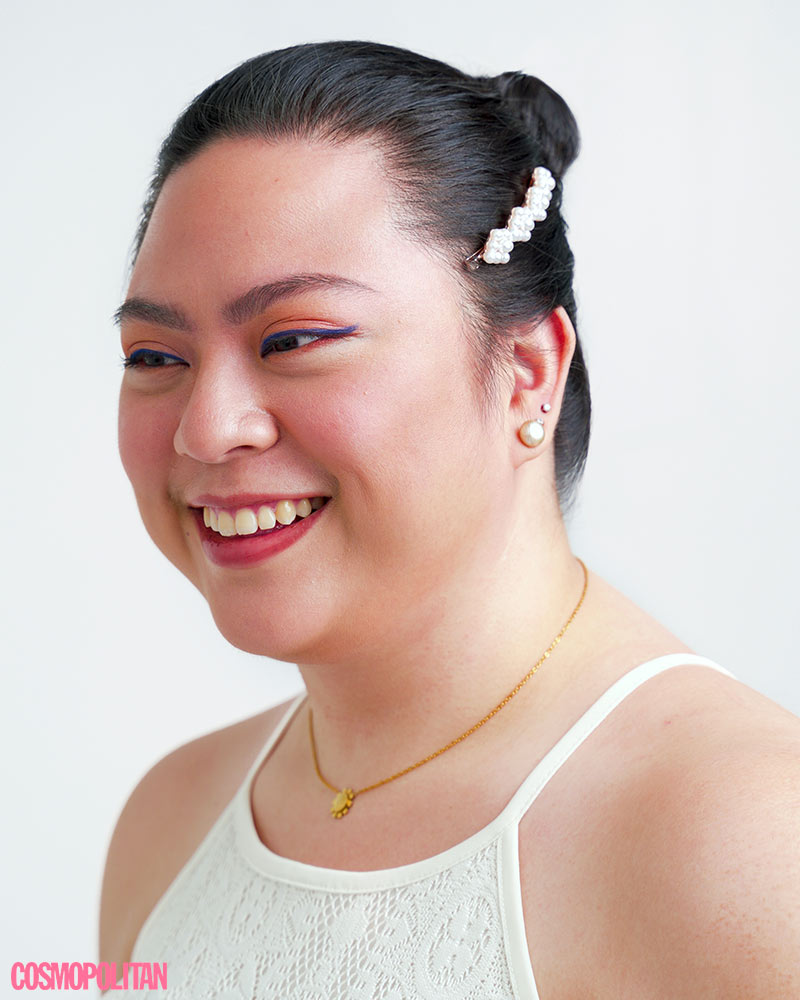 Pretty headbands
Who else is getting Gossip Girl flashbacks from this trend? (All hail Queen B!) Headbands provide an elegant flair with (almost) zero effort, which makes it a must-have for girls who simply don't have time to style their hair. Headbands are a great alternative to hair clips, if you want to stand out from the crowd.
Today's headbands come in many styles: Velvet, printed, lace, and bejeweled to name a few. Just pick one that will suit your mood or the occasion. Wear it with your hair down or up in a bun or ponytail—you'll look good either way!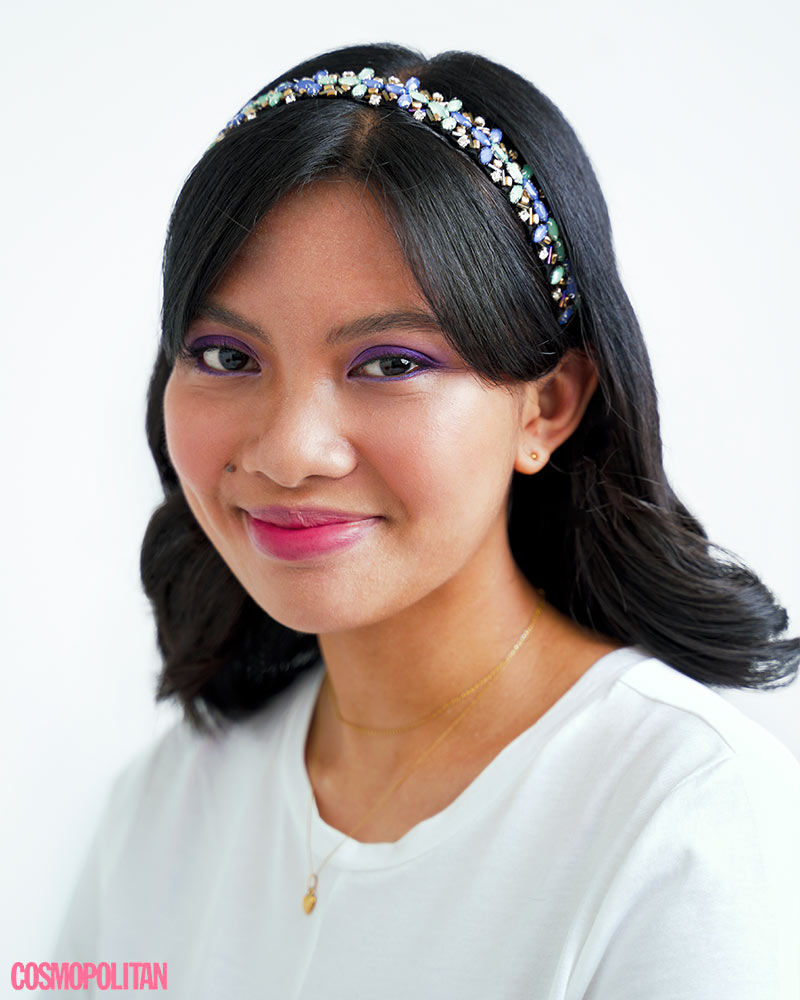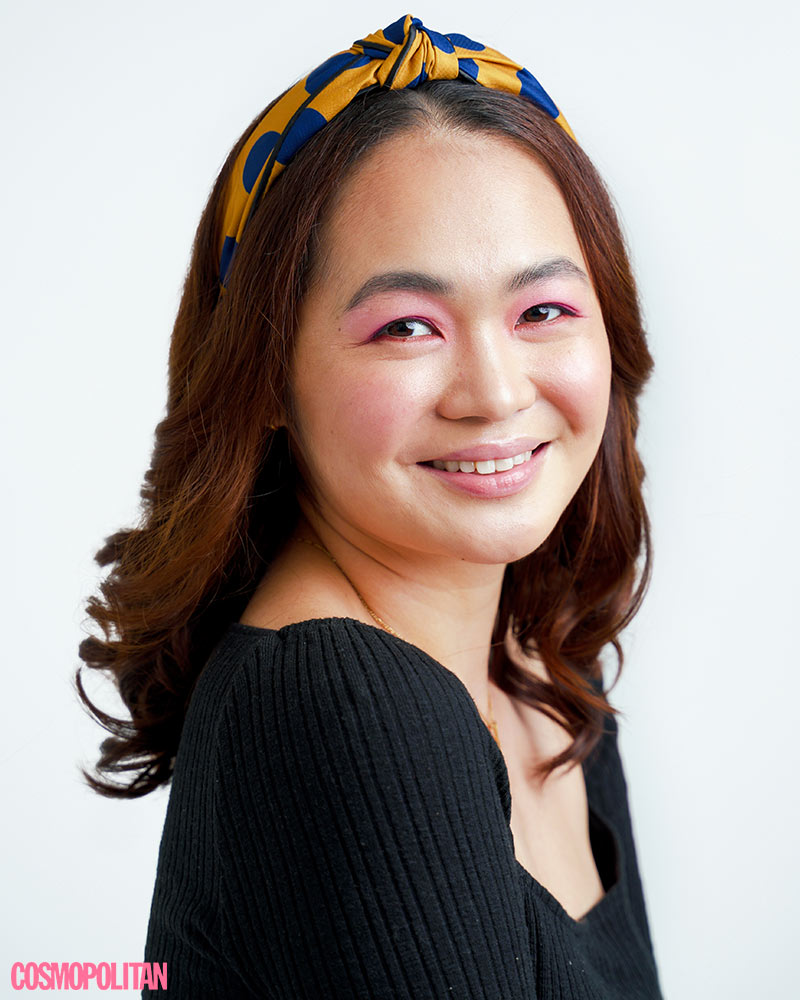 Glass hair
Glass hair was introduced in 2018, but it still stands strong as one of the top favorite haircuts of cool girls around the world. Here, we tried it on two different lengths: a bob (the original look), and a lob.
To score this look, we brushed our hair first, making sure it was free of tangles. Then, we straightened our hair with a hair iron, concentrating on curling in the the ends of the hair. We wanted to emphasize the blunt finish—the key element in the glass hair. To finish it off, we spritzed shine spray on our locks for a glossy sheen.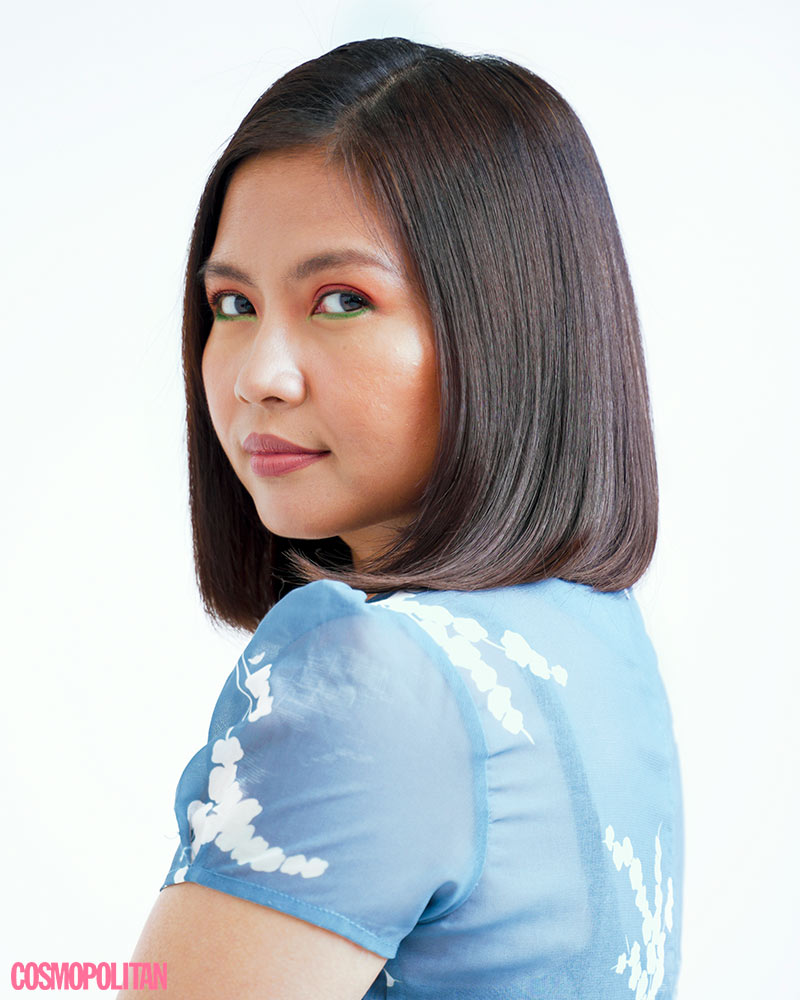 ADVERTISMENT - CONTINUE READING BELOW ↓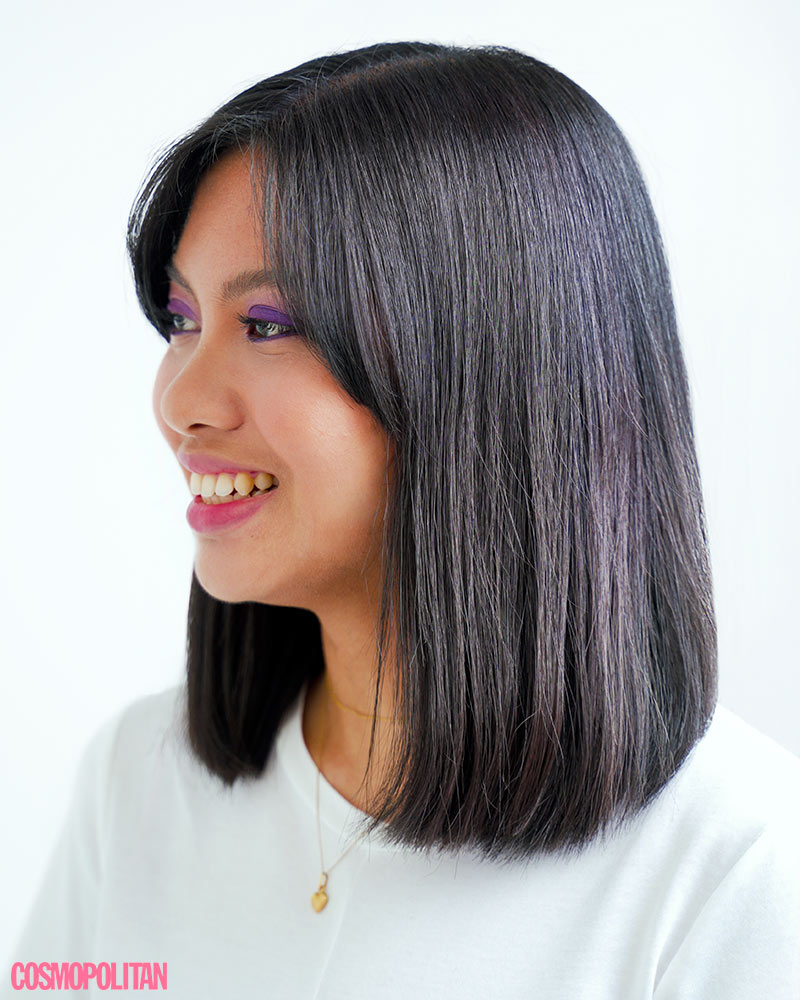 Would we wear these IRL? Read our reviews here:

Ira
Hair trends tried: Glass hair, sparkly hair clips
Since I cut my hair short, I've been into the glass hair trend because I like the way it looks. I am now used to straightening my hair every day, so wearing the trend is already part of my daily routine. I just find that I need to be in the salon once a month for a maintenance trim—I want to keep the ends looking good.
As for the hair clips, I'm not really a big hair accessory girl. I'll probably wear a pretty barrette during a special occasion, but not on a daily basis. But I know that I will surely copy the cute fanned out pattern hairstylist Marie Tan created on my hair for weddings and parties!
Tisha
Hair trends tried: Glass hair, pretty headbands
As someone who always wears her hair down (I have a small head and this helps balance it out) the glass hair trend is nothing new to me since I always try to achieve the same level of sleekness every day. Sometimes I succeed, but mostly I fail because I'm a bit messy with my hair, only brushing it out once a day. So when Marie (the hairstylist) was able to tame my strands, OMG. I wish my hair looked like this every single day! It's a style I'd definitely do when I have night events to attend and am too lazy to curl my hair.
About the second look, the moment the bejeweled hairpiece was placed on my head I was transported back to the days when I watched Gossip Girl all the time and was obsessed with Blair Waldorf. I wouldn't wear a plastic headband all the time because it hurts my scalp, but would def go for an elastic one if I want to change up my hairstyle!
Cindy
Hair trend tried: Pretty headbands
I don't usually change my hairstyle (It's either in a bun, ponytail, or down), but I do love playing around with headbands. For me, I use headbands to make my look a bit more fun. So I was really happy with the look done on my hair. I tend to go for cloth and elastic headbands, but it was refreshing to wear a plastic headband (with cloth, that is). I'd wear the look on a casual date with my boyfriend or on Mondays at the office when I feel I need a boost in my mood. LOL!
ADVERTISMENT - CONTINUE READING BELOW ↓
Lou
Hair trend tried: Sparkly hair clips
My hairstyle has always been the usual lugay. Sometimes I put my hair up in a bun or ponytail, but that's just because it's either really hot or I'm exercising. I'm not used to wearing hair accessories in general, especially clips and headbands. The look that I had yesterday was very different from my usual, but I was happy with how it turned out. I think it's a simple hairstyle that you can wear anytime! Depending on the style of the clips, I'd wear the look for special occasions like weddings and birthday parties. I'd go for the less fancy-looking clips for when I want to feel a little extra. 
***
PHOTOGRAPHER: Mark Jesalva
MAKEUP ARTIST: Joyce De Dios
HAIRSTYLIST: Marie Tan