 Tell us what you think about
Pantene
My friends think I'm a brand ambassador.
The Shy Girl: Ash Brown Hair
If you're aiming for a new look but aren't ready for a drastic change, a hair color that's a few shades lighter than your natural color (like ash brown) can be a good compromise.
The Risk-Taker: Pixie Cut
You've probably already considered getting a super short cut. Take this as a sign to do so!
The Sophisticated Woman: Sleek Locks
From our favorite royal to the prettiest painter, the most sophisticated of women seem to have one thing in common: sleek, perfectly coiffed hair. Take the time to do your hair in the morning and make sure that it stays flawless all day.
The Extrovert: Large Waves
Let your hair reflect your big and out-there personality. If you have straight hair, opt for a perm. If your hair is already wavy, enhance it further with a keratin treatment.
The Sweetheart: A Cute Fringe
Bangs will give you that sweet, innocent look. Choose a style that suits your face shape and hair type.
The possibilities are endless when it comes to your look for 2018, but every girl worries about the frizz that comes with all that styling. Tip: Make the golden switch to the new Pantene Silky Smooth Care Shampoo and 3 Minute Miracle Conditioner!
You can buy the Pantene 3 Minute Miracle Conditioner for only P5, which means there's no need to break the bank to achieve that new look.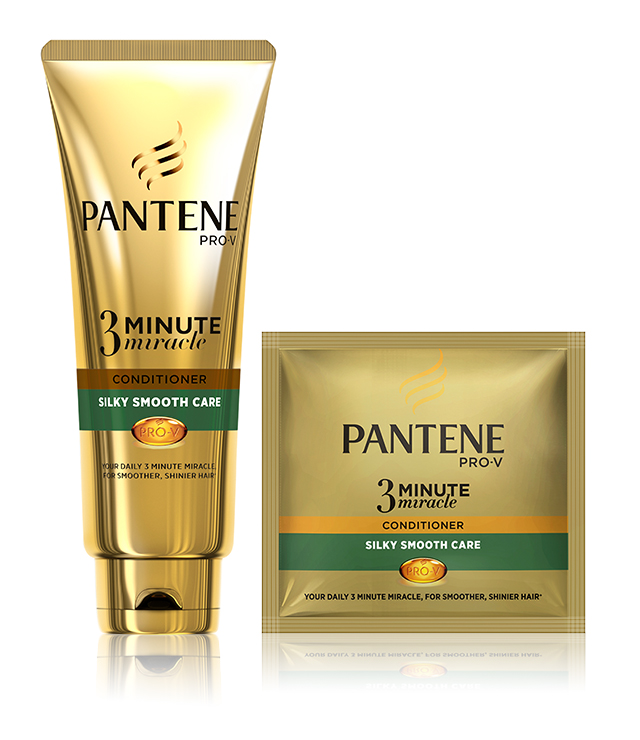 It's formulated with Pro-V containing keratin damage blockers to provide 24-hour frizz-free hair. Pantene also happens to be Selena Gomez's go-to for her mane, so you know you're in good hands. Make the golden switch and make that new look happen!
More From Pantene