 1. Keep the round brush away from your wet hair.
Using a round brush on wet hair will only make it look tangled and frizzy—the opposite of what you want. Instead, use a wide-toothed comb to detangle your hair after a shower. Make sure all the tangles are gone before reaching for your round brush, which should only be used for styling dry hair.
2. Opt for ionic dryers and ceramic irons.
They are less damaging compared to their old-school counterparts. Your hair won't be as smooth and silky if you fry it to frizz at higher heat and on a daily basis.
3. Go for a cut that makes hair appear thicker and smoother, à la Selena's.
If you have naturally thin hair, ask for a blunt cut to make your hair appear thicker. Keep in mind that you have your face and body shapes to consider, so it's best to consult your stylist.
4. Use the best products that can "unfrizz" your hair.
This is the easiest way to keep the frizz at bay, since you won't have to change your routine. For as low as P5, you can get the miracle for frizzy hair. Try the new Pantene Silky Smooth Care Shampoo and 3 Minute Miracle Conditioner. Our girl Selena swears by these products to keep her locks frizz-free for up to 24 hours—they're the gold standard in smoothing, after all.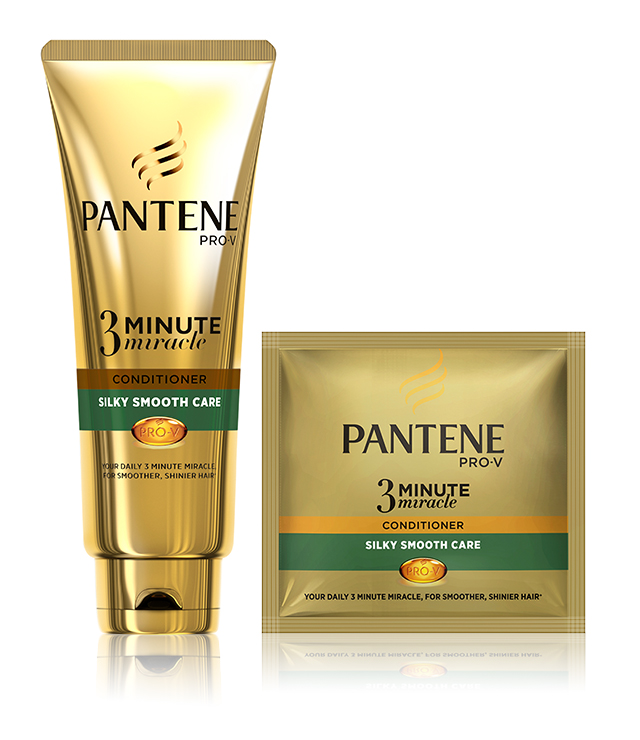 Make the Golden Switch today and get frizz-free hair for as low as P5. To learn more about the Pantene Silky Smooth Care Shampoo and 3 Minute Miracle Conditioner, click
More From Pantene