When the ~*Infuse My. Colour*~ shampoos landed on our desks at the Cosmo HQ, we were intrigued by them—each vegan, sulfate-free, paraben-free, and silicone-free bottle claimed to revive, enhance, and maintain the tone of colored tresses! Aside from that, the colors of the products themselves are mesmerizing. See for yourself:
To find out if they actually bring out the pretty tones of colored locks and are worth the STEEP price tag (P1,300!), we tasked two of our editors with colored hair to try it out for two weeks.
Jillian Gatcheco
Hair Color: Ash Blonde
Product Tested: Infuse My. Colour Platinum Wash Shampoo for Luminous Icy Blonde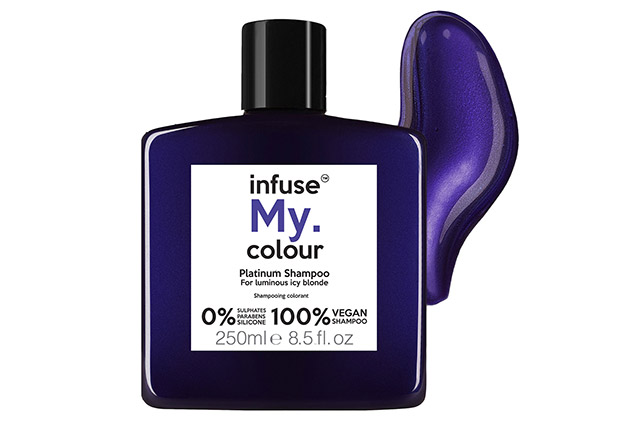 Continue reading below ↓
Recommended Videos
Experience:
I was shocked at how purple the shampoo is. The scent is refreshing yet distinct (almost sweet-smelling), but nothing unpleasant. I was afraid to try it at first, because it really looked like paint. (Spoiler: It's not!)
I have short hair, but since the instructions state that I should use a "generous amount," I don't skimp on the product, aiming to coat every strand. The formula doesn't lather much, but it's sudsy enough to cover my entire head. I leave it on for a minute then follow it up with BeachBorn's Classy Not Brassy Sulfate-Free Purple Conditioner. Infuse My. Colour Platinum Wash rinses off easily, and doesn't leave any residue (It didn't stain my towel!). A caveat: If you have white tiles in your shower area, make sure you rinse them after shampooing; I've been spotting purple suds on my shower wall lately!
For two weeks, I used it every other day and I love how the product really works. The more you use it, the less yellow or brassy tones you see in your hair. I saw visible results three days later when I was blow-drying my tresses. I'm actually genuinely surprised it does what it claims: It "infuses" your hair with a tint that offsets your faded dye (in this case, my fade looked golden blonde), making your color white blonde or platinum again. If you look at the color wheel, violet is located opposite yellow, meaning they cancel each other out.
In the course of my research, I also discovered a new GENIUS way to use purple shampoo: Apply it on dry hair, leave it on for three to 10 minutes, then rinse the product off. I did this once and it made a huge difference! My husband, who didn't know I was testing this, told me the next day: "Wow, your hair is whiter than ever!" (P.S. He meant platinum, LOL!)
It also helped that I was using a sulfate-free purple conditioner, of course. No matter how good your shampoo is, if you strip off everything after with a product not made for colored hair, you won't see any results. 
Verdict:
It's definitely worth the price tag. It's already extremely expensive being blonde, so I might as well make sure I prolong my color! I have to admit I am a BeachBorn fan because of its value for money, and I usually end up buying L'Oreal and Kerastase products because those are the brands available at the salon where I have my hair done, BUT it's extremely comforting to know there's another product out there that really works. I'll repurchase this to do the dry hair hack for sure!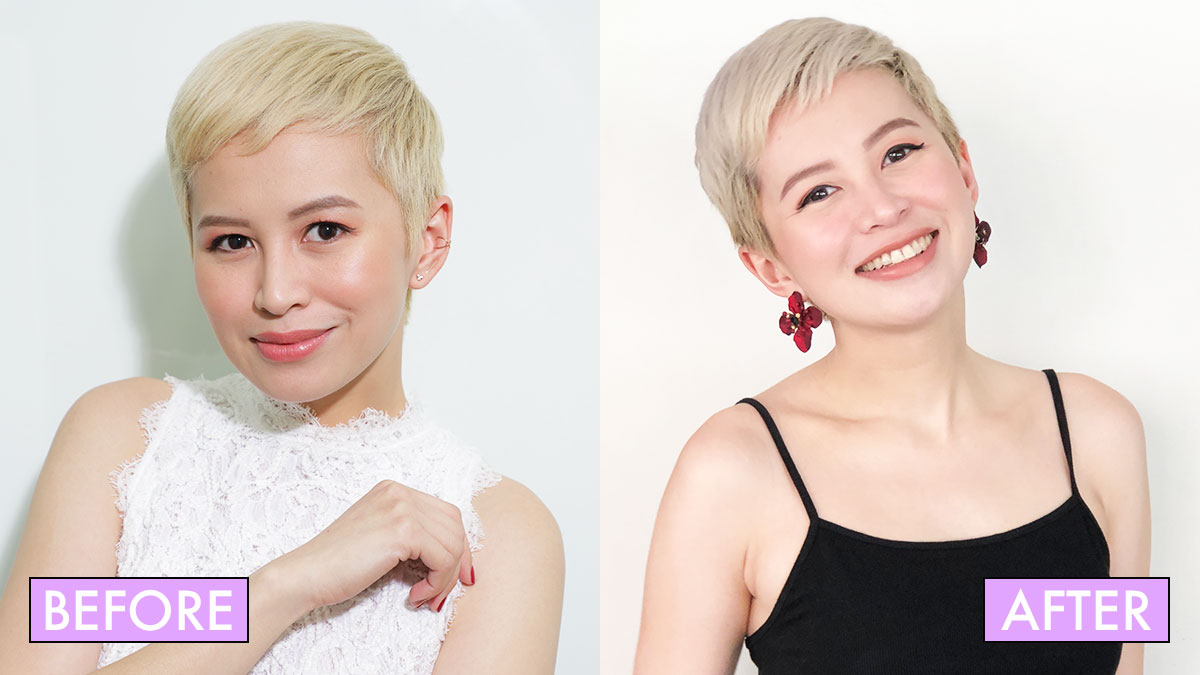 Jacinda Lopez
Hair Color: Medium Brown
Product Tested: Infuse My. Colour Copper Wash Shampoo for Rich Copper and Rose Gold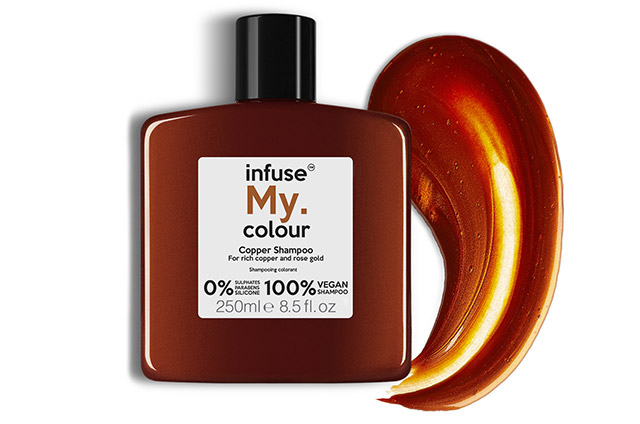 Experience:
When I first saw the shampoo, I was really nervous to try it out. Apart from it being my first time using a color-enhancing shampoo, the name alone (Copper Wash Shampoo) and the color of the liquid made me afraid that my hair (which is colored a medium brown) would turn brassy after two weeks of use.
I was initially turned off by the shampoo because it wasn't like regular shampoos that are creamy and thick. This one had a very liquid consistency. What made it more challenging to use was the color. Upon placing it on my head, it didn't bubble up at all so splashes of the copper liquid would stain my shower curtain and bathroom tiles. (To be fair, the bottle says the shampoo DOES cause staining.) Thankfully, it was easily rinsed out from my hair, shower curtain, and bathroom tiles!
A day after my first use, I noticed my scalp was itchier than usual, and I had noticeable dandruff. My scalp had the same results on my second wash which made me think of quitting the experiment altogether, but then I gave myself at least one week to try it out. And it was a good thing I did! By the end of my first week, I was used to handling the liquid (very carefully to prevent splatters) and I no longer experienced itchiness in my scalp. That was also the first time I noticed a difference in my hair color: it looked more vibrant and NOT brassy at all!
As for how my tresses felt, I was surprised my hair was soft and looked healthier than before. I used the shampoo for a total of two weeks and I could say that it's done its job in making my hair color look better and warmer than it did before. Comparing it to my previous shampoo, which only helped to tame my waves, Infuse My. Colour is more difficult to use but the upside is that it's really for color maintenance. 
Verdict:
While I'm not sure I would repurchase it again, I'll definitely be using it alongside my other shampoo (Not Your Mother's Love Kinky Moves Curl Defining Shampoo)—with Infuse My. Colour being used once a week as a "color treatment." If you can afford it, I highly recommend trying this shampoo because it enhances the hue of your tresses without damaging it.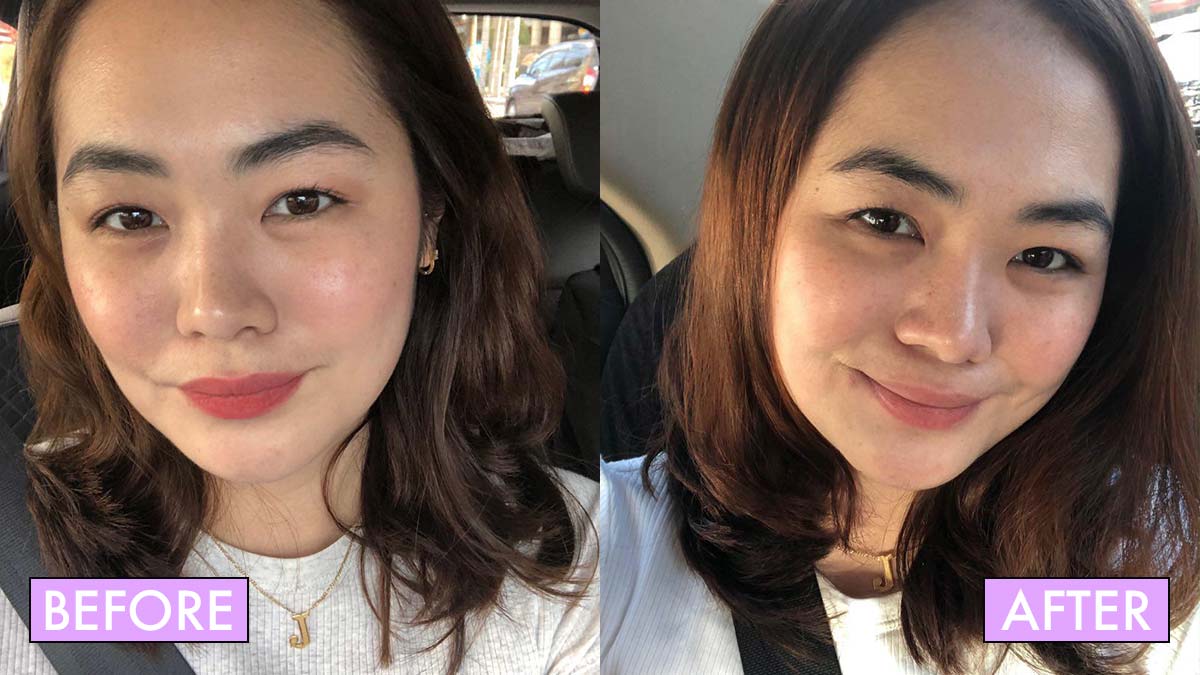 Infuse My. Colour Shampoos are available at Sephora Philippines for P1,300 each.
***
How do you take care of your colored hair? Share your tips below. And don't forget to join our Cosmo Beauty Group for an exclusive CG chat!
Follow Tisha on Instagram.
EXPLORE COSMO