1. Coil Your Own Curls

Think of long, luscious waves as your accessory to streamlined pinstripes. "Curls soften your look, and at the same time, ooze sex appeal," says hair stylist Felicity Son. As long as your curls look clean and frizz-free, they're absolutely fine for the office.


Express Tress Tips: Work in a heat-resistant product all over hair before blow-drying. Roll up small sections in benders or twirl strands of hair into small buns, securing with bobby pins. Mist with a little hairspray. After 15-20 minutes, blast with hot air, then carefully unravel. Since brushing invites static, use your fingers to style tresses, then set with a curl-boosting hairspray, recommends Son.


Ones To Try: Schwarzkopf Essensity Sculpting Mash.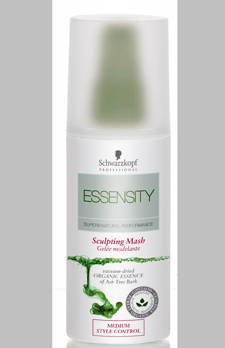 [nextpage]
2. Be A High Roller
Pressed for time? Try a high ponytail: "It's practical, easy, and adds instant sophistication to your look," says Lani Acedillo of Capelli Salon. "Pulled-back hair flaunts your face and gives you a sexy look from behind, with the view of your bare neck and all that hair dangling playfully."
Express Tress Tips: Scoop all your hair up into a high ponytail, and secure with a beaded elastic, tucking loose strands with hairspray. Rub gel between palms, and do a final sweep over your mane to set style and seal with shine. For a dressier 'do, Acedillo suggests teasing hair at the crown first, before combing and pulling hair taut at the sides. "Just make sure you don't go too high-you want to look professional and pulled-together, not like a disco girl."


Ones To Try: Schwarzkopf Essensity Smoothing Cream.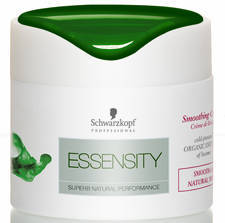 [nextpage]
3. Snip Your Fringe

Bangs instantly frame your face, and add a flirty feel to any 'do. "They conceal a high forehead as well," adds Son. If your face is angular, a full-on, blunt cut adds curves to a squarish jaw. If your face is round and fleshy on the other hand, sexy sideswept fringes will accentuate your cheekbones.


Express Tress Tips: Make sure hair is dry before cutting bangs. "Healthy hair is very elastic, so it instantly becomes longer when it's wet," warns Acedillo. "To avoid cutting bangs shorter than you would like, it's always best to cut it dry-this way, you don't end up snipping away more than what's necessary."

How far should you go? The most flattering length for bangs is when they hit your brows, or slightly below them suggests Acedillo. To cut, slide two fingers down half the length of your bangs to pull hair to the center of you forehead. Holding your scissors (the sharpest you can find) vertically and diagonally, snip about 1/16 of an inch from the edge. "Cutting hair in tiny sections ensures you don't chop off too much," explains Acedillo. Keep trimming until you reach the desired length. To style, comb in a little shine serum on blunt bangs to give them a neat look. For sideswept bangs, use a little wax or gel to tame stubborn cowlicks.


Ones to Try: Schwarzkopf Essensity Texturizing Mud.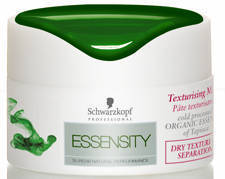 [nextpage]
4. Go For Super-Sized Hair

Go all the way-with big hair, that is. "Volumized hair is flirty, feminine and fun!" raves Acedillo.


Express Tress Tips: The fastest way to achieve super-sized tresses is to work in a volumizing product, then flip head over and blast roots with your hairdryer, alternating between hot and cold air. Use your fingers to style strands, then scrunch in a texturizing wax to finish off.


Ones to Try: Kerastase Volumactive Masque.