In case you missed it, Julia Barretto recently began sporting shoulder-length hair. This is a fresh departure from her long locks, and we're loving it. She does admit, though, that she's not familiar with what she can do with her new cut. And that's why she got hairstylist Raymond Santiago to do easy styling tutorials on her latest YouTube video. Together, Julia and Raymond did nine hairstyles. Check them out below!
Bouncy short hair
Volume is everything, and to get it, Julia leaned forward and flipped her hair over her head. She then blow-dried her hair, curling each section toward her face.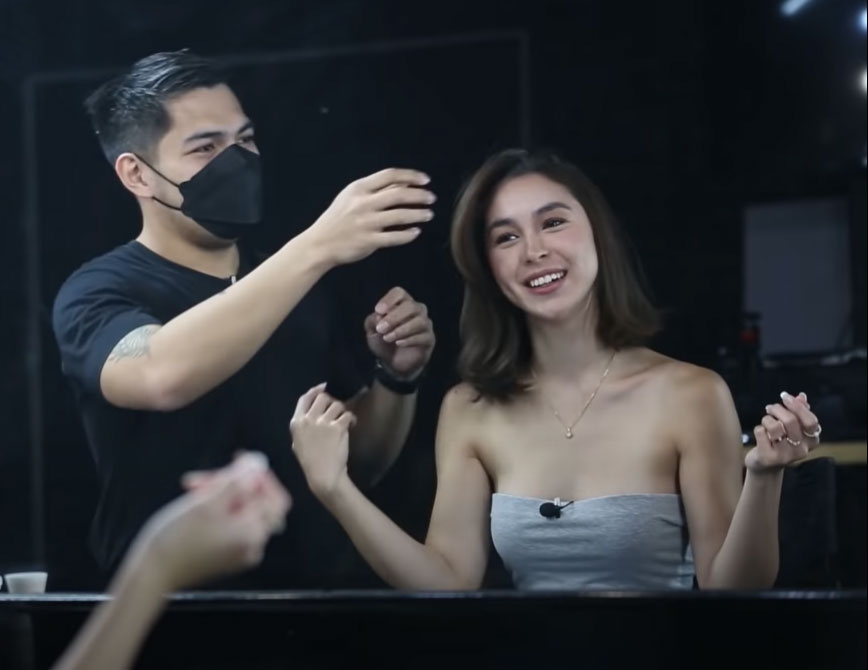 Scarf headband
Raymond got a colorful scarf for Julia to put on. She placed it on the highest part of her head and knotted it at the back of her neck, making sure to leave some of her long bangs out to frame her face.
Beach waves
If you have a flatiron, you'll be able to achieve this look—although you might need more practice to get the best results. According to Raymond, you can get beach waves by sliding the flatiron down a section of your hair with a gentle in-and-out flicking of the wrist.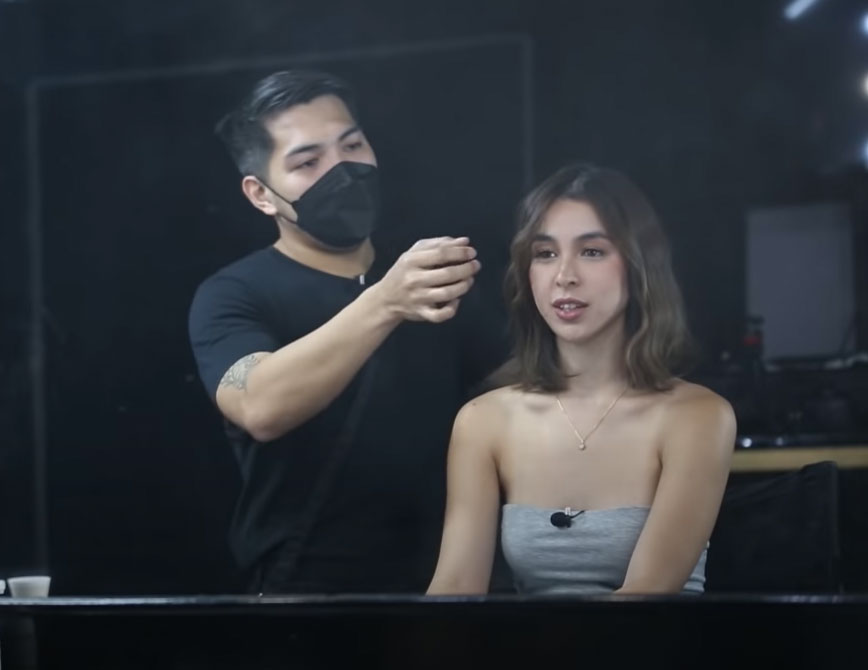 Continue reading below ↓
Recommended Videos
Mermaid braids
Loosely braid a section of hair from each side of your head, then clip it at the back! Julia had sparkly clips to secure her braids, which make the 'do perfect for more relaxed occasions, like a beach wedding.
High half-pony
The key, as Raymond demonstrates, is to scoop your hair from the ears—but instead of scooping straight across, you scoop up to get that height. Julia pulls off the look with a thick white scrunchie, giving us '90s vibes.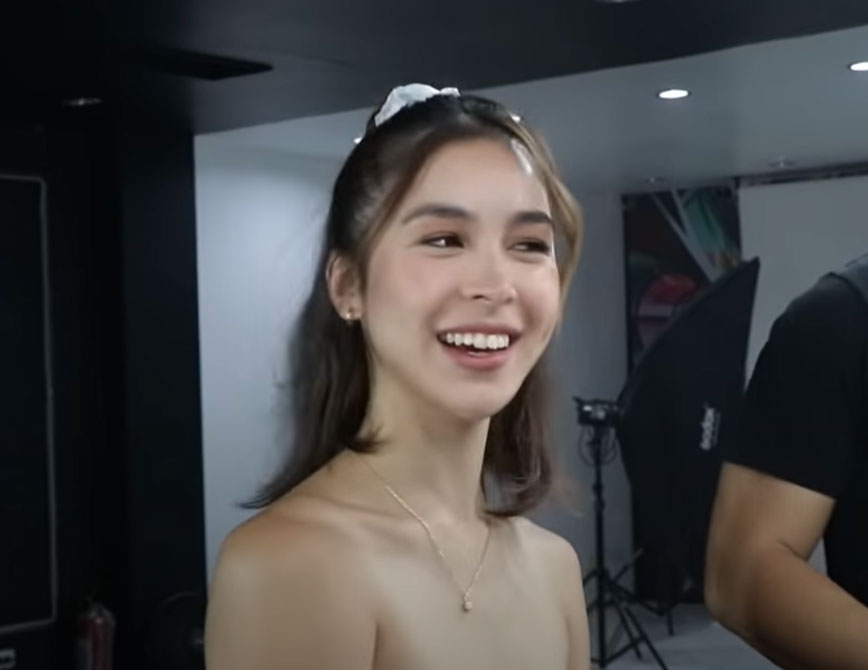 High bun
Scoop your hair up from your ears, and you'll get a high bun. If you're like Julia with a lot of baby hair, you can get a neater high bun by pinning the loose strands down. Julia sports the look with another scarf, which she says gives a more youthful look.
Slicked back
Raymond ironed Julia's hair for a razor-sharp look. A chic touch? Tuck your hair behind your ears and keep it pinned back.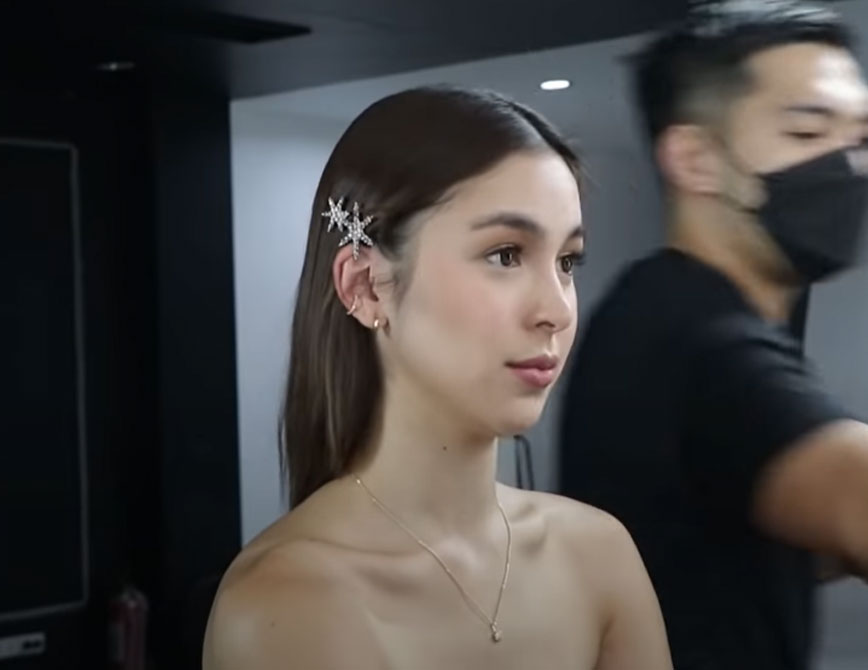 Low pony
Julia's low pony is extra sleek thanks to her already-ironed hair.
Messy bun
Think buns are only for long hair? Think again. Gather your hair to a ponytail, twist your hair up, and clamp it down. This style can look more laidback with your side bangs down. Julia reveals that this is always her hair whenever she goes to her shoots.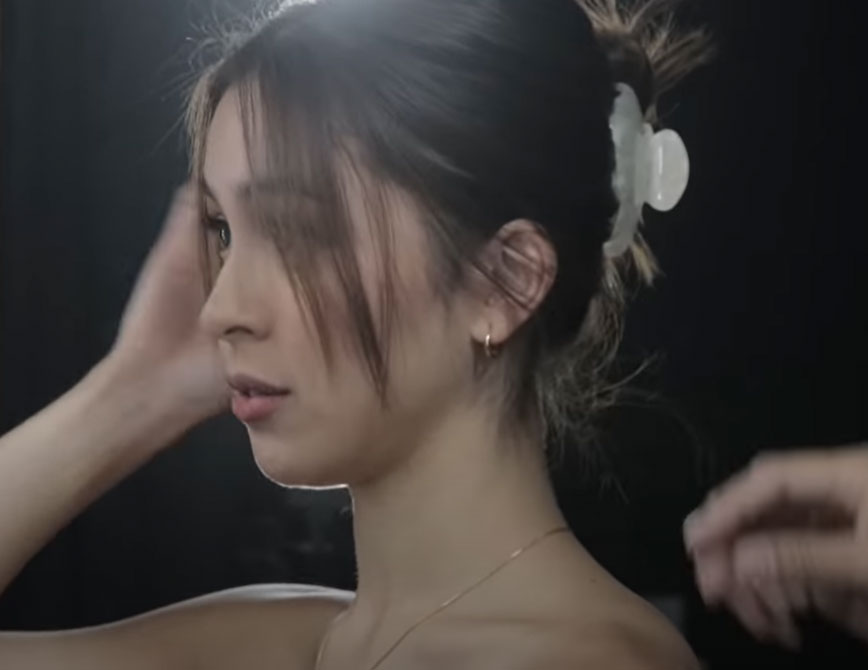 Check out Julia and Raymond's tutorial below!
EXPLORE COSMO