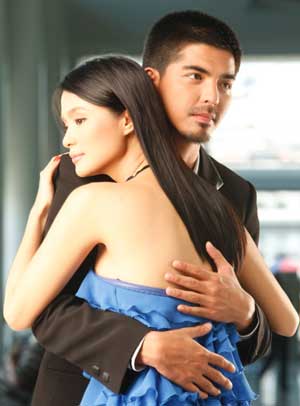 Admit it, attention from hot guys is one of our major motivations for wanting to take good care of our hair. In particular, it's why most women love to wear their precious mane long and lush.

Do all men only love long locks? What are short-haired gals like us to do if that's the case?

Let us try and decode men's drooling symptoms over various women's hairstyles. And, short or long, your hair could do with some TLC; just follow these tips.


ADVERTISMENT - CONTINUE READING BELOW ↓
1. Peter Loved Pixie
Contrary to popular belief, not all men love long hair. And we know not all hot and beautiful gals we know are long-haired. Short hair has its share of glory on the score board. Perfect example is Halle Berry with her pixie cut, which she also sported in the movie, Die Another Day, where she played a bombshell Bond girl. If her look there didn't send the male population drooling, I don't know what would.

TIP: To give your short hair a more polished look, scrunch in some molding mud or wax. This adds some texture.

2. Health Is Wealth
Although length has a significant positive effect on attracting men, what guys really love is how healthy and shiny hair looks (which, we have to admit, is more apparent on longer locks). Why? This is perceived as an indication of good genes. "Hair is a track record of your health," Jena Pincott, author of Do Gentlemen Really Prefer Blondes?

TIP: For healthy, shiny hair, use a clarifying shampoo only once a week to remove product buildup, which greatly weighs down your crown.

3. Tame The Mane
Even if you have long hair, length wouldn't matter if your locks aren't healthy or shiny. When not given proper maintenance, like getting salon or home treatments and regular monthly trims, hair becomes more prone to dryness, split ends, frizziness, dandruff, falling hair, and other tress troubles.
TIP: You need not go to a salon all the time to have your hair treated. Big on convenience and savings, intensive home conditioning treatments are great for maintaining your hair's moisture, strength, and manageability.

4. Kinky Hair
Men love running their fingers through women's hair to show affection or simply to amp foreplay, more so during sex when hair-pulling adds some kink to the experience. Having healthy hair is definitely a must, to avoid excess hair fall and breakage!

TIP: Knowing how to choose the right products is key to hair care success. Oily scalp results to more hair fall. Opt for anti-hair fall formulations to keep your luscious locks from thinning out.

5. Trim To Lengthen
Yes! Just because you're growing your hair doesn't mean you shouldn't trim it. The worst thing you can possibly do is let it grow wildly.

Each strand grows at varying speed, so hair becomes uneven as weeks go by. The healthiest part of each hair strand is the one closest to its root, and the end is the driest part, as it has had the most exposure to heat, chemicals, sun, and other environmental factors. Hence, split ends occur when the protective cuticle is destroyed at the end of your hair. Unless trimmed off, they only move their way up hair strands, creating more damage.

Trimming your hair at least half an inch every four to six weeks ensures hair growth at a relatively equal pace and makes it less prone to dryness and damage.

TIP: Opt for professional shampoos and conditioners. Although more costly, they contain less silicon, which may make hair more shiny but strip hair's essential oils and nutrients.

6. (Don't) Color Me Bad
Unsightly roots are a no-no if we want hot men to notice us and like what they see! To women, it's a beauty crime, and to a man it screams "poser," fake, and unhealthy-looking (see note above on what healthy hair indicates). Natural-looking hair color is sexy on long tresses, but it requires costly maintenance, especially if highlights and lowlights are involved.

TIP: If you really must color and costs at a good salon are too steep (especially when you have to commit to maintaining it), choose one flattering, natural color which you can easily achieve and maintain using at-home hair coloring kits.

7. Long Just Don't Cut It
Forget growing long locks if you can't make an effort to maintain and fix it in a presentable manner. This only gives the worst impression about one's personal hygiene. How you care for your head makes an indirect correlation to your hygiene down there. It's the same way we women correlate men's hands with their Don Johnson. Even if it ain't always true, men have these thoughts about us too!
For some hair care product suggestions, click on the 'view gallery' button below.
502