When you meet me for the first time, the first thing you'll notice is my hair—loud, bright, and eye-catching. I've been coloring my tresses for a few years now, and I've pretty much gone through all the colors I liked. In fact, it's been so long since my locks were black that I've actually forgotten what I looked like pre-bleach and dye, LOL.
INTERESTED IN COLORING YOUR HAIR? READ THESE:
"Why do you even color your hair?" you may ask. To that, I say: As cliché as it sounds, you only live once! I figured that the best way to experiment with my tresses is during my teen years and 20s. Besides, I don't want to die without knowing if I look good with candy-colored strands, haha!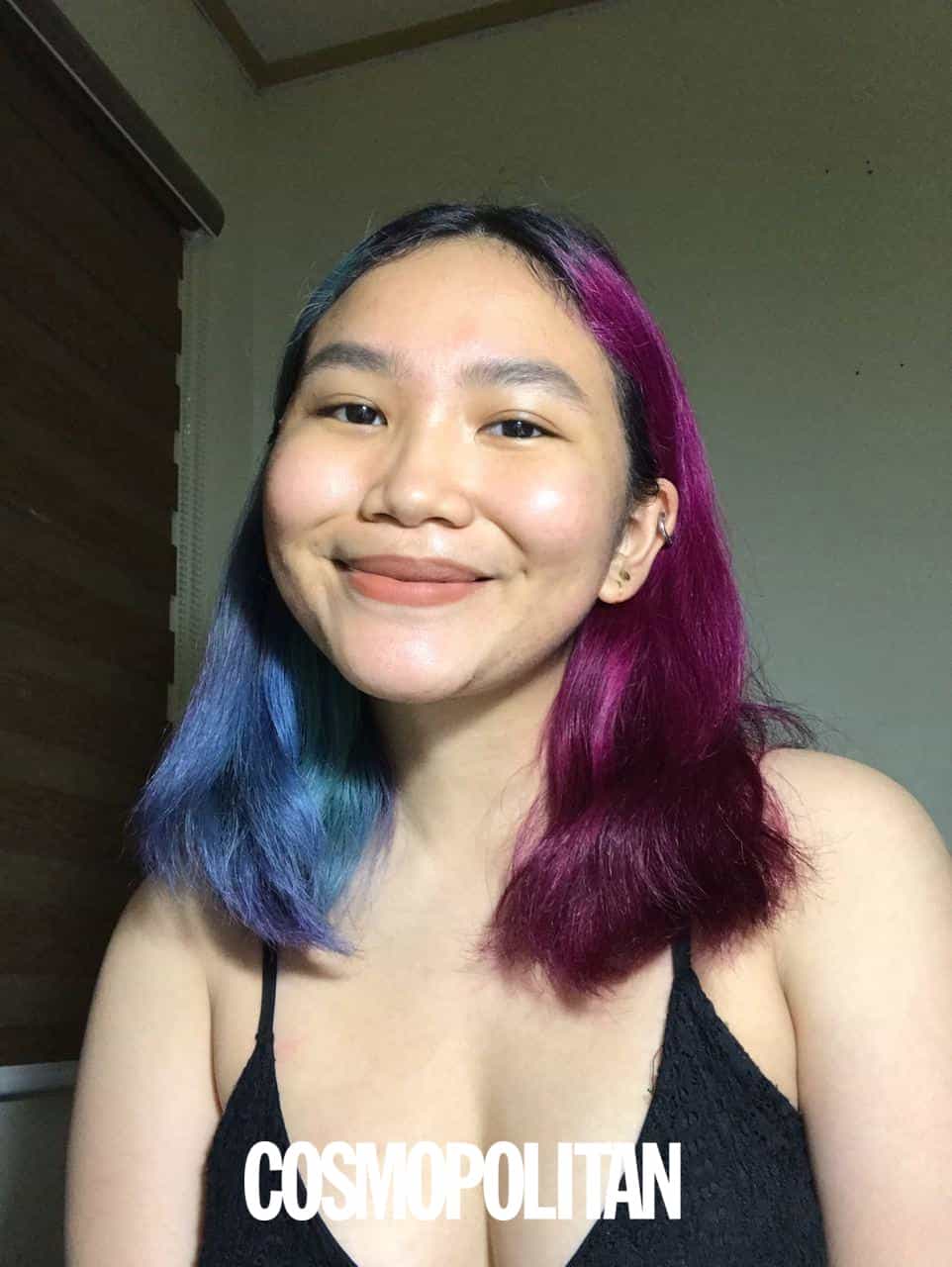 ADVERTISMENT - CONTINUE READING BELOW ↓
If you're interested in getting rainbow hair too, I have to warn you that hair coloring is a precarious procedure. I definitely had my fair share of fails, such as getting a patchy dye job to literal chunks of my hair falling out due to a bad bleaching session. That is why I've decided to compile a list of things I wish I knew before taking the plunge in hopes that this will help you, too. Keep on scrolling to know more:
It's really expensive.

A complete hair coloring sesh (which includes bleaching, toning, and coloring) can cost you anywhere between P3,000 to P10,000. What bumps up the price is the number of times your hair gets bleached, so keep that in mind if you're set on getting a pastel hue!

Scoring that pastel hair color you've been dreaming of is impossible without bleach.

Yup, it has to be said: That pastel hue you have in mind is impossible to achieve without the use of bleach. No amount of box hair dye slathered on your untouched dark tresses will magically change its color. 

One bleaching session is not enough to fully lighten your hair color.

You need to bleach your hair to get to a certain level of blonde—eight to 10 is ideal—to make sure the color shows up the way you want it to. Sadly, Asian hair is notorious for being hard to bleach—you may need more than one session to "lift" the pigment from your tresses. (With my last hair color, I needed five rounds of bleaching to remove my past hue and get it light enough!)

It took *five* rounds of bleaching to be able to achieve this ashy periwinkle color. COURTESY OF CHESKA SANTIAGO

ADVERTISMENT - CONTINUE READING BELOW ↓

The color may not turn out the way you want it to.


When it comes to dyeing your hair, it's important to manage your expectations. The color you see on the box might not be the result you get, especially if your tresses aren't light enough. This is why bleach is truly a must if you want to score a ~vibrant~ hue!

You'll need to upgrade your hair care routine.


Once you have dyed strands, you'll have to ~update~ your hair care products. Try a sulfate-free shampoo to prevent the color from fading too fast, purple shampoo to tone your tresses and avoid brassiness, and a nourishing mask to keep your mane soft and healthy.

My pink hair was definitely hard to maintain. COURTESY OF CHESKA SANTIAGO

ADVERTISMENT - CONTINUE READING BELOW ↓

Certain factors can cause the color to fade faster.

While there's no doubt that the color will fade naturally over time, frequent exposure to water and sunlight will speed up this process. It's highly advised to limit washing your hair every other day and to use an umbrella or wear a cap when going out. 

If you must DIY, do it *smartly*.

Based on my experience, trying to bleach your hair on your own is never a good idea, and it is something that is best left to professionals. What I do recommend, though, is to have your strands lightened by an actual hairdresser, and then you can DIY the coloring part (Here's a list of the best box hair dyes to use!).
INTERESTED IN COLORING YOUR HAIR? READ THESE:
ADVERTISMENT - CONTINUE READING BELOW ↓
Follow Cheska on Instagram.
Follow Cosmo PH Beauty on Instagram.
***
We're officially on Viber! Be part of our growing community and subscribe to Cosmopolitan Philippines now!