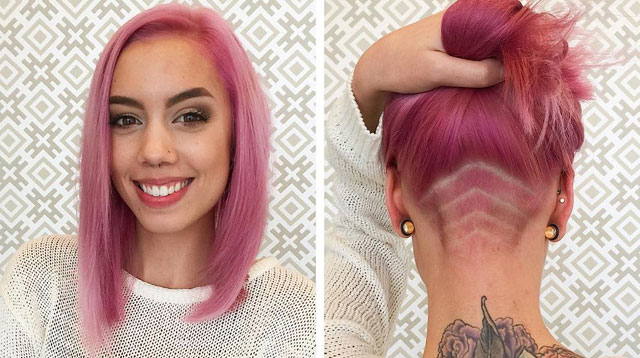 Instagram/valentinboutym
Here's a hair trend we think will work for girls who want to get inked but are too scared of commitment: secret hair tattoos.
We saw the trend blow up on Instagram, as women started shaving the back of their heads with different patterns to mimic actual tattoos.  
The trend is also totally school and office-appropriate, as you don't ALWAYS have to show off your shave, especially if you have it done near your nape:
The shaved patterns give your updos more character, don't you agree?
Check out how it fares with braids:
What do you think of this trend? Would you try it yourself?
Follow Retty on Instagram.