If you thought endless good hair days were impossible, you thought wrong. With the right beauty habits, you can totally get away with letting your hair down every day. Here, eight tricks to get ah­-mazing locks every day:
1. Wash your mane every other day
There's been a long debate about how frequent "healthy" hair washing is. If you don't do strenuous activities regularly—like exercise—you can get away with washing your hair every other day to allow your mane's natural oils to come out. If you're worried about flat and greasy roots, use a volumizing dry shampoo to mattify and give them a little lift.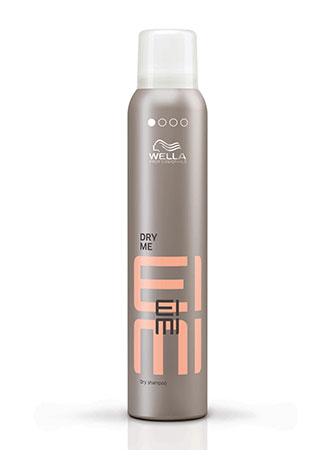 Wella EIMI Dry Me Dry Shampoo, P329/65mL, Landmark
2. Don't forget about conditioner
Before you deem conditioner as unnecessary, hear us out. Conditioners were made to deeply nourish your locks, and lessen breakage. They don't offer much cleansing like shampoo, but if you want better, softer hair, conditioners are your best bets.
3. Avoid touching your hair
Oils, products, and dirt from your fingers can transfer onto your locks leading to greasy and dirty hair. As much as possible, keep your hands away.
4. If you have colored hair, use the right products
Using non-color protecting shampoos can strip your hair of pigments. Sayang! Look for sulfate-free shampoos and conditioners that will leave your hair color vibrant longer.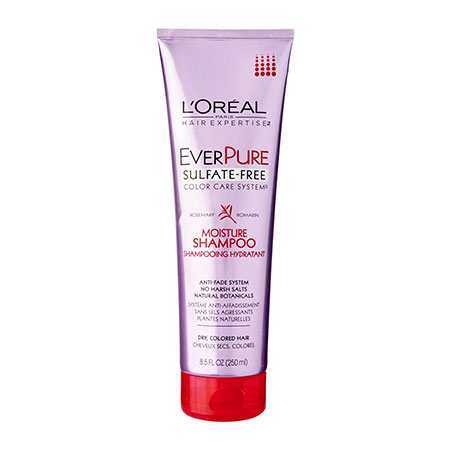 Continue reading below ↓
Recommended Videos
L'Oreal Paris Hair Expertise EverPure Moisture Shampoo
5. Lessen your usage of hot tools
Hot tools can ruin your dye job, making your hair brittle. If you really need to use an iron or curler, make sure to take the necessary steps to protect your locks. Use a conditioning shampoo, a deep-repairing conditioner, and a heat protectant spray or serum before styling. Apply a hair mask once a week to lock in more nutrients and vitamins, too. For the Best Hair Ever, air dry as much as possible. 
6. Consider clarifying shampoos
Think of clarifying shampoos as deep-cleansing shampoos. They get rid of oil and product residue from your roots and leave your scalp feeling fresh. Keeping your scalp clean and healthy will also make your nourishing products work better. Because clarifying shampoos are potent, they're extremely drying, so limit your usage to once a week.
7. Regulate your shower temperature
Start your hair washing routine by using warm water to open the hair's cuticles, so that your products will be absorbed better. Rinse with cold water to seal cuticles and lock in products.
8. Cocktail your shampoos
Here's a trick that will change the way you wash your hair forever. For your roots, use a deep cleansing shampoo to zap oil and product residue. For the rest of your hair—especially your ends—use a moisturizing one. Wash with cold water and apply conditioner.
9. Don't forget your ends
Your ends are the most fragile part of your hair. Condition them by using hair oil, and you'll instantly notice an improvement.
10. Watch what you eat
Of course, expensive haircare products won't work unless you eat healthy. Chow down on foods rich in iron, zinc, and Omega-3 to stimulate hair growth.
Follow Retty on Instagram. 
EXPLORE COSMO