The things you find on the Internet!
Stylist and inventor Marco Norma thought that girls have extremely messy purses (yes!), so he came up with a brilliant de-cluttering idea. Enter the beauty world's newest multi-tasking product: The YoBrush, part iPhone 5/5s case, part hair brush!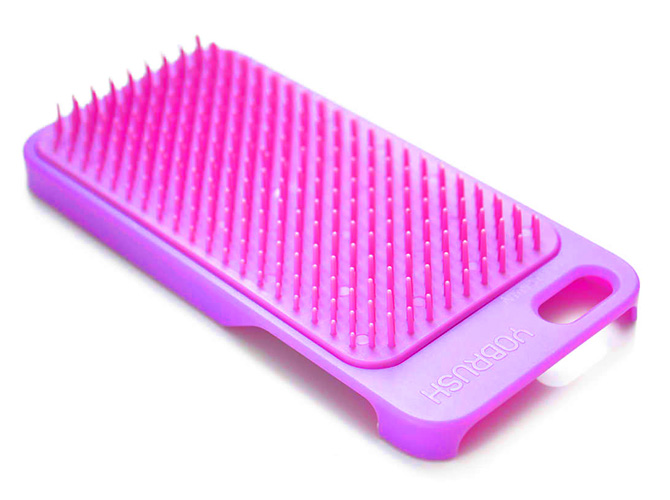 It's made out of plastic, with thin bristles outside, so you can literally whip up your phone from your bag and brush your hair. According to the brand's website, it's really sturdy, too, because it can detangle the most difficult buhaghag, post-gym tresses, and mahangin-ba-sa-labas-kind of  hair. 
Last time we checked, we didn't really need this. But the product, which sells for about $15, comes in an assortment of cute colors: baby blue, purple, green pink, yellow, orange, lavender, and red, so we're actually tempted to collect them all.
Frankly, we think this invention is absurd, because we don't like to clean our hair brushes in general. So it would be really gross to start texting with hair strands stuck to the bristles of our phone case.