Move over, K-Beauty, these local skincare brands are about to take over Pinays' beauty routines!
In Her Element
When it comes to skincare, beauty blogger Liz Lanuzo of projectvanity.com is (wink, wink) in her element. She knows what busy Filipinas are looking for in skincare products: simple, effective, and affordable. So she launched In Her Element, to create paraben-free and cruelty-free products made from botanical ingredients, and designed to give you "maximum glow for minimum effort." After all, who has time for a multi-step skincare routine when you're so busy with your day job and side hustle?
RRAW
A brand that advocates loving the skin you're in and letting your natural beauty shine, RRAW's products are proudly made from organic ingredients and embody the country's tropical island vibe. This Iloilo-based brand's entire Suncare line (Mango Tango and Waterbaby Watermelon Sunblocks, Extra Salty Mineral Mist, Pink Champagne After Sun Gel, and Dark Roast Tanning Oil) has got everything you need for summer. There's also the Sugar Butt Scrub and Viper Butt Mask for every beach—and city—"bum," (Get it? LOL!). Worth checking out: their assorted powdered Clay Masks.
ADVERTISMENT - CONTINUE READING BELOW ↓
Hello Gorgeous! by Skinline
Hello Gorgeous! (which hails from Hagonoy, Bulacan) brings a healthy dose of whimsy to your beauty routine thanks to products like Unicorn Elixir, Mermaid Cult Shadow Palette, Feline Cat Eyeliner Stamp, and Disco Highlighter Palette, as well as adorable playful packaging. Don't be fooled though, their products may look cute, but they're serious about skincare and beauty. The Unicorn Elixir is such a game changer, we're convinced it's made of unicorn tears and rainbows.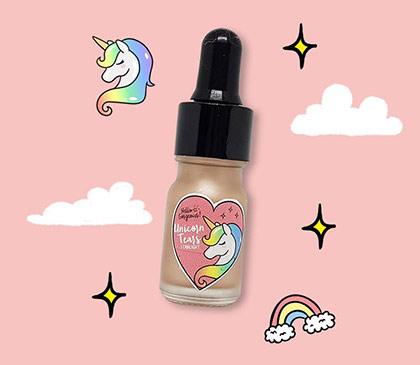 Soak Artisan Soap
Their products smell unbelievable! We wish your phone screens had a scratch-and-sniff function so you could take a whiff. Their Blueberry Cheesecake-Honey Chocolate Bar Soap smells so yummy, we can barely keep ourselves from taking a bite, and their Unicorn Twist Scrub's berry and vanilla combo reminds us of a pâtisserie. Meanwhile, the scent of their Party Beach line (soap, bath bomb, and fragrance) perfectly captures the spirit of fun summer days spent by the ocean.
Daily Bar
They handcraft their skincare products in small batches—so you know that they took a lot of time and care to produce each and every item—and use only organic, all-natural ingredients. Daily Bar has got you covered from head to toe, with everything from shampoo bar to foot soak. Try their Green Tea Cleansing Grains, a powder facial scrub that sloughs off dead skin cells, The Elbow and Heel Butter, which targets areas that need extra TLC, the lavender-scented Magnesium Bath Soak, or the relaxing Coconut Rose Clay Salt & Sugar Body Scrub.
ADVERTISMENT - CONTINUE READING BELOW ↓
Beach Born
Get beach-ready in no time with handcrafted, cruelty-free, and vegan products that are made from 100 percent natural ingredients. Beach Born's bestselling and award-winning Sea Salt Spray will give your hair enviable beach waves. Use it in tandem with their Sunset Spray, which de-frizzes your mane and protects it from UV rays. Beach bound or not, their Healing Toner, Witch Hazel Wash, and award-winning Bam Balm would be welcome additions to your skincare routine.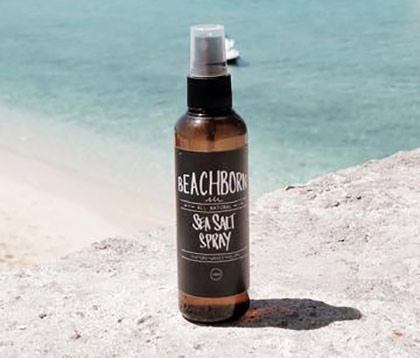 Skin Potions
Check out Skin Potion's organic skincare and cosmetics products. They're effective, affordable, and cute AF. Their bestselling Meowliner, which has a wingtip stamp on one end, makes it easy—even for a noob—to achieve that cat eye look.
Their highly pigmented Glowbomb Highlighter Palette and Jetsetter  Eyeshadow Palette are also crowd faves. You might also be interested in their Melon Berry Micropeeling Whitening Soap, Micellar Water, and Potion Balm.
ADVERTISMENT - CONTINUE READING BELOW ↓
By Hand Feel-Good Products
Their soaps are handcrafted in small batches using only premium cold-pressed and expeller-pressed oils and the best all-natural additives (Think lavender powder from France, cinnamon powder from Egypt, orange peel powder from the US), to give your skin the pampering it deserves.
Their Lavender Fields Calming Bar is perfect if you want to relax at the end of a long and tiring day, their CocoRosa Cleansing Bar provides a boost of moisture, and their Citrus Sunshine Brightening Bar is great for a revitalizing and refreshing shower.
Follow Maggie on Instagram.