On September 25, 2018, Laura Lee made her return to YouTube by uploading a three-minute apology video titled, "Lets chat."
The YouTuber and makeup brand owner had been silent on all forms of social media after her racist tweets from 2012 were uncovered.
In the video, Laura apologized and took "full responsibility" for her tweets, which included, "Tip for all black people, if you pull ur pants up you can run from the police faster...#yourwelcome." She said she has "changed so much as a human being in the past six and a half years," and finished by saying she wanted to get back to makeup.
Her video, though, was met with mixed reactions from the Internet.
One person who did have something to say about her video, was fellow YouTuber and ex-friend Jeffree Star.
ICYMI, Laura's racist Tweets were originally uncovered after Jeffree appeared in Shane Dawson's YouTube documentary. Jeffree used to be good friends with fellow YouTubers Laura Lee, Manny MUA, Gabriel Zamora, and Nikita Dragun. While he didn't discuss the breakdown of their relationship in the documentary, he did allude to betrayals.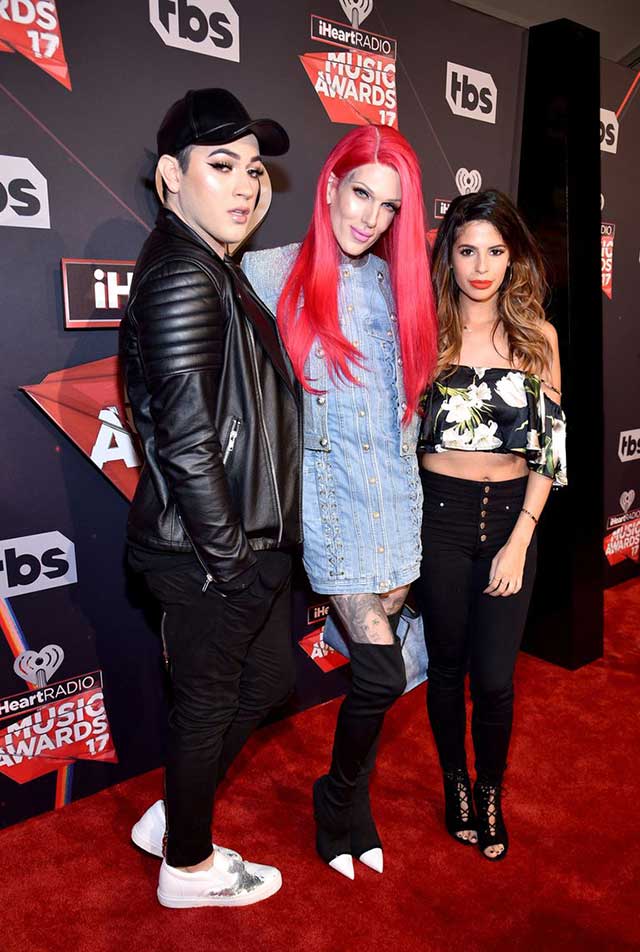 Continue reading below ↓
Recommended Videos
Following the documentary, Gabriel tweeted a picture of himself Laura, Manny, and Nikita holding up their middle finger with the caption, "Bitch is bitter because without him we're doing better."
Within hours Jeffree fans uncovered and exposed racist Tweets from both Gabriel, Laura, and Nikita. Gabriel then dropped a bombshell video entitled "My Truth," in which he called out Manny for his "fakeness" and officially cut ties with him.
Are you all still with me?
Then, last week Jeffree's ex-hairstylist took to Instagram Stories to post alleged text message conversations between himself and the makeup mogul. While Jeffree has not directly addressed the accusations, he did take to Twitter to respond, and appeared to lay the blame directly on Laura's doorstep.
When asked if he was going to address the controversy between himself and his ex-hairdresser, Jeffree wrote (in a since deleted Tweet), "Fake news is what you're worried about? Can't relate. Laura Lee and her crew hired an old friend to make up some bullshit to distract from their fake apologies. She uploaded her first video a few days after this goes up? Gross and disturbing, I'm over here living lol"
Looks like these two aren't going to be rebuilding their friendship anytime soon. Can't wait for Manny MUA to come out of hiding next.
Follow Laura on Instagram.
***
This article originally appeared on Cosmopolitan.com. Minor edits have been made by the Cosmo.ph editors.