After many years of celebrities passionately denying that they've had any work done, we've officially entered the era of plastic surgery confessionals. From Doja Cat to Megan Thee Stallion, it seems that celebs are speaking loud and proud about their cosmetic choices, and now Kylie Jenner has joined in on that too.
In a cover interview with Homme Girls, the reality TV star and business mogul opened up about why she chose to go under the knife (or needle, in her case), dispelling rumours that she changed her appearance due to being "insecure".
"I think a big misconception about me is that I've had so much surgery on my face and that I was some insecure person, and I really wasn't!" she said. "Yeah, I love full lips and wanted full lips, but growing up I was always the most confident person in the room. I was the girl performing for everyone."
ADVERTISMENT - CONTINUE READING BELOW ↓
Kylie continued: "I had my one lip insecurity thing, so I got lip filler, and it was the best thing I've ever done. I don't regret it. But I always thought I was cute."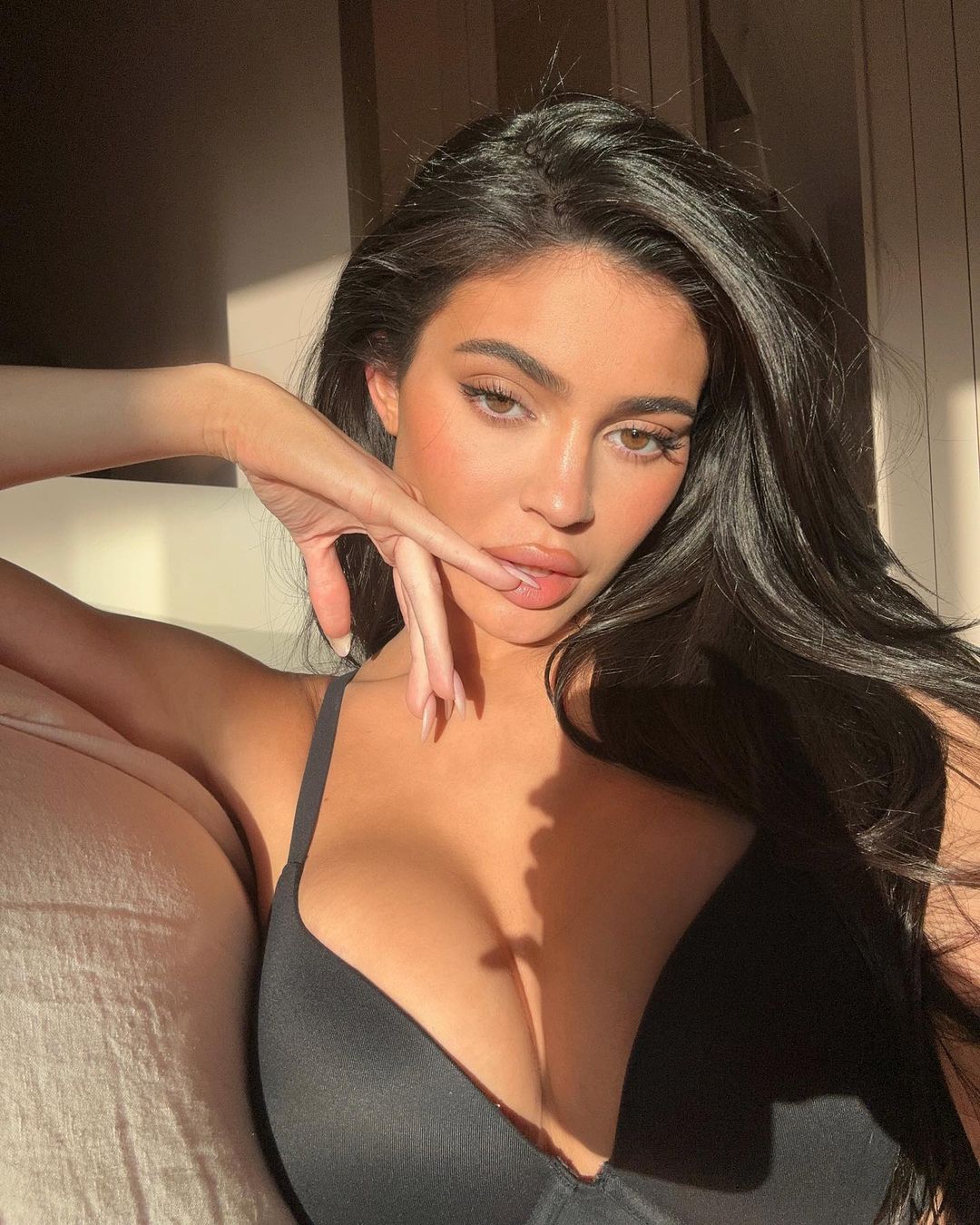 Kylie's comments come after years of speculation from fans, who questioned whether her body confidence was the driving force behind the changes to her appearance. "Who cares if Kylie Jenner's lips aren't real? If she's insecure about her lips let her be. We're all insecure about something for god sake," one fan tweeted all the way back in 2015, as another wrote: "I hate the fact that people make a big deal out of Kylie Jenner drawing on her lips like maybe she's insecure?"
Elsewhere in the interview, Kylie revealed that having children has helped her appreciate her appearance even more than she used to. "It's made me love myself more," she said of becoming a mother. "I see my features in my daughter and my son now," she said, referencing her five-year-old daughter Stormi and one-year-old son Aire. "My daughter looks like me. I get to see my beauty in her, and it's made me love myself more for sure."
When asked what beauty advice she'd give to her own daughter, Kylie interestingly said: "That she's perfect the way that she is. Be confident, always be confident in yourself."
This story originally appeared on Cosmopolitan.com.
* Minor edits have been made by the Cosmo.ph editors.