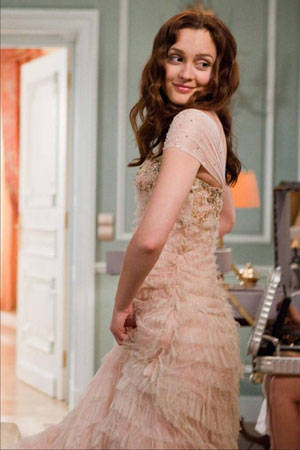 Pretty Pout

1. Try BubbleGgum Pink

A pale pink lip gloss (like Elianto Sweet Kisses Lip Gloss, P99) can make you look flirty, girly, and uber chic at the same time. "Start by applying a lipstick shade in a hue similar to your gloss to make the color last," suggests Jigs Mayuga, chief makeup artist of L'Oréal. Blot with tissue to keep it from getting sticky.

Super-Hot Hair

2. Revive Flat Hair

Taking a small section of hair, apply styling wax from root to tip. Twist the section, then run a flat iron over it to create a sleek texture and tousle strands for body.

3. Do A Flirty Twist

Gather strands about two inches from your crown and twist them into a tight coil. Then, pull them back and clip together using a cute barette or hair tie. Mist with a lightweight hair spray to set in place. Beauty bonus: Try this sneaky trick when you need to hide bangs that are growing out—just gather your fringe, twist, and pin it in place above your ear.

Intensified Eyes

4. Get XXL Lashes

Sweep on a coat of mascara, and then dust dark loose eye shadow (like L'Oréal Mineral Eyeshadow in Golden Sienna, P525) over lashes to create thickness. Comb on another layer of mascara to build them up. Or, trim a band of falsies and place them at the outer corners.

Amazing Skin And Cheeks

5. Airbrush On Bronzer

Gold face bronzer is too much for everyday, but it's fab for a party. Ask a friend to dip the powder puff (or use the tips of a fluffy brush) in the bronzer, turn it face up, and gently blow, so the particles dust your face. (Remember: Keep your eyes closed!)

6. Score Fresh Skin

The right night moisturizer can help you achieve that vibrant and youthful glow. Make sure to choose one that isn't loaded with synthetic chemicals, alcohol, and fragrances, so your skin can still breathe as you sleep. Try one with antioxidant vitamin C (we like The Body Shop Vitamin C Intensive Night Treatment, P1,095) for a brighter and fresher look in the morning.

Sultry Lips
7. Stain Your Mouth

Wet a finger, dip it into cherry Jell-O or Kool-Aid powder, and pat your lips. It's super-cheap, works like a lip stain, and will last for hours. Top with gloss for a juicy sheen.[nextpage]

8. Skip The Foundation

Wait, was that a typo? No, you read it right. The makeup pros recommend skipping fonda in the p.m., since it can look cakey. "Make sure you get the right shade for you and blend well," says makeup artist and salon owner Cielo Petines. Just dab over any dark spots or zits with concealer. Try Max Factor Erace Concealer, P495.

9. Chill Out

Okay, this sounds crazy, but before putting on your makeup, pop your head in the freezer for about 20 seconds. The cold temperature will help tighten your skin, so that your makeup will glide on smoothly.

Lush Locks

10. Pack In Shine

For glossy strands, treat your hair to a weekly deep conditioning hair mask to reconstruct and revive its vitality and shine. For an at-home-salon experience, "massage the mask on the strands and place a hot towel around your hair for a relaxing, sensorial experience," suggests Oliver Salva, Kérastase product manager. Cosmo's get-glossy picks: Sunsilk Damage Repair Hair Recovery Treatment, P180, and Kérastase Masquintense, P2,160.

11. Multi-Task With Curls

Get three different looks from one wavy style. Curl your hair all over, and gently brush out just the front section around your face. Leave it as is, pull it into a low side-ponytail, or gather it into a messy bun—securing loosely so that you can still see the ripples in your strands.

13. Reverse It

Doing eyeliner halfway is unexpected. Start at the outer corner and trace in until you reach the spot aligned with the middle of your pupil. Finish with metallic shadow the rest of the way. Try Avon Glimmersticks Eye Liner, P199, and Kanebo Coffret D'or Full Keep Gel Liner, P1,380.