1.You have more lipsticks in stock than your local MAC counter. No one should have to run out of Ruby Woo. Ever. 
2.And they have their own drawer.
3.People assume you are a makeup artist when they see how many brushes you have. No, no these are just for my face.
4.And washing them is a full time job.
5.You have so much highlighter, you could make your entire body shimmer.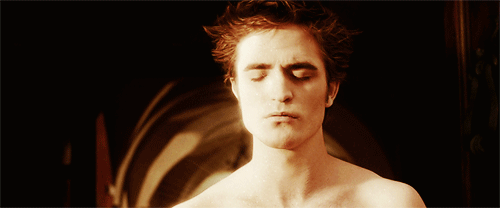 6.You have back ups of your back ups.
You lowkey know you're a makeup lover when you buy backups for your backups of you favorite makeup products

— Hannah ◕‿◕ (@lightsoutHannah) January 3, 2016
7.Your friends only come round for one reason.
*at friends house* me: alright show me what I came for friend: what? me: ur makeup collection, duh

— sarahbarr (@Sar728) October 10, 2015
8.But you secretly judge them when you see their "collection."
My friends makeup collection be like: pic.twitter.com/wuEP36L5bk

— Samantha Maeve Darko (@GoodbyeSeance) October 6, 2015
9.You have multiple shades of foundation, because you know how much your skin changes throughout the year. #Prepared
10.Realizing that half your collection has already expired is the perfect excuse to buy more makeup.
Apparently all of my makeup is expired? I can't handle this rn I want more lipstick

— Pale Shrek (@mmafightersquad) January 5, 2016
11.You have bought a lipstick that you already own without realizing.
When you buy new lipstick but get home and realize you already have that exact same shade 🙃

— Southern Queen (@Southern_Queen_) December 23, 2015
12.Packing your travel makeup bag requires some tough decisions.
i'm going away for one night so three foundations just for me is probably a little too many

— dakota (@burberryhearts) December 3, 2015
13.Your friends wonder where all your money goes.
14.But they don't understand, that there are worse addictions than makeup.
***
This article originally appeared on Cosmopolitan.co.uk. Minor edits have been made by the Cosmo.ph editors. 
Recommended Videos