The wait is over: Catching Fire opens in theaters today (November 21)!
Spoiler Alert: In the second installment of the Hunger Games trilogy, Katniss Everdeen, played by Jennifer Lawrence on the big screen, returns to the arena as the Girl on Fire.
In the story, her hair and makeup prep team led by Cinna (Lenny Kravitz) transformed the scruffy, no-fuss girl from District 12 into a fearless, fierce fire goddess ready to take on the arena: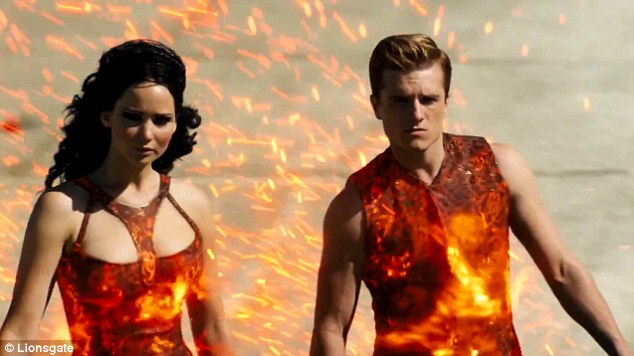 Photo: Lionsgate via The Huffington Post
The woman is literally on fire. In other news, how handsome is Peeta Mellark here?!
While we don't think we can pull off her smoky red eye makeup, we can channel a little bit of the girl on fire in us with these kikay must-haves! Launch the gallery to find out what they are.
2700
Continue reading below ↓
Recommended Videos
EXPLORE COSMO