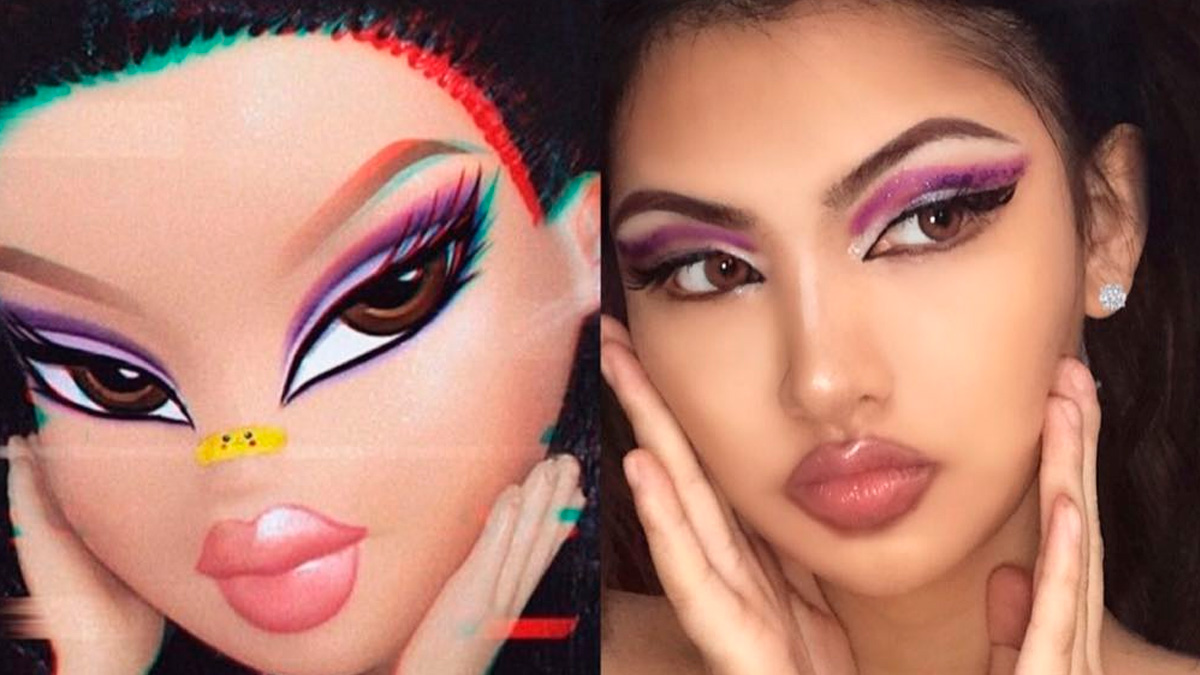 As children, we were obsessed with dolls. Barbies, china dolls, Cabbage Patch Kids—if it came with brushable hair and miniature clothes, we needed it. There's one doll, however, that we spent the majority of our childhood fantasizing about being IRL: Bratz.
If you weren't part of the Bratz pack, know that they were THE coolest dolls out there. Sure, Barbie was cute, but she was pretty vanilla, Bratz had sass, winged eyeliner, and impossibly plump, glossy pouts.
They came dressed in a killer wardrobe, which looked like a Nasty Gal collection had ended up in the drier by mistake, hence its size. Think: "Honey I Shrunk The Influencer," that's what Bratz dolls were.
Imagine our surprise (and obvious enjoyment), when, scrolling through Reddit, we stumbled upon users recreating Bratz looks *inner 10-year-old screams with joy.*
What started as a seemingly small Reddit trend has since gone viral. Yep, just when you thought people couldn't possibly have anymore free time (do these guys have jobs!?), a new, aptly named Bratz challenge has caught wind on social media and the results are pretty damn epic.
If you're sitting there scoffing at the hilarity of it all, know that beauty YouTube sensation Niki Tutorials just posted her take on the challenge on her Instagram—aka, it's a thing.
Well, that's Sunday night's plans decided.
Follow Gabrielle on Instagram. 
***
This article originally appeared on Cosmopolitan.com/uk. Minor edits have been made by the Cosmo.ph editors.
Recommended Videos