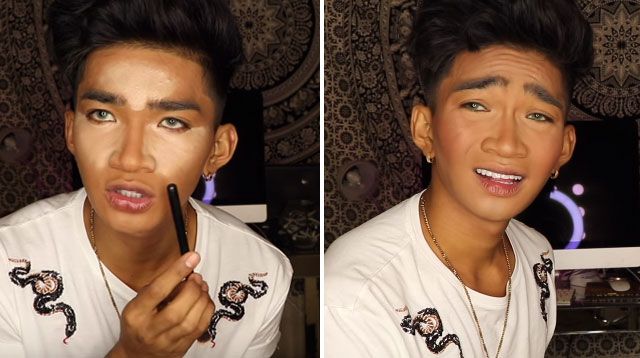 Attention, CGs: Bretman Rock recently uploaded a video of him recreating (and reacting to) his first makeup video on YouTube—and he did not disappoint when it came to sarcastically commenting on his 16-year-old self!
But before you watch his new video, take a trip down memory lane with the OG contouring tutorial from two years ago, and relive classic, unfiltered, and LOL-worthy Bretman moments such as: "Coverage means you're covering your age. So I'm 16 and I gotta look two," and "Now that you have a vagina on your forehead you want to draw two more vaginas underneath your eyes."  
Now that you're all caught up, scroll below to watch him cringe at himself and use the EXACT same foundation from the original video!
Follow Tisha on Instagram.
Recommended Videos