Because we live in a humid city, we're always up for beauty products that say "waterproof" on the label, especially when it comes to mascaras. We hate it when our inked lashes get smeared—it's just embarrassing!
So when we heard about the HD Mascara by Browhaus, we knew we had to get our hands on it. The product promises to lengthen, volumize, and curl the lashes sans smearing and running. We also heard that it's very waterproof, so we put it under two tests: bathing and exercising. Here's how it fared: 
Stress test: Water
Tester: Tisha
I usually take 30 minutes in the shower, so all the water, shampoo, and conditioner used in that amount of time is perf for this experiment. Before getting wet, I piled on the mascara on both my upper and lower lashes because I wanted to see if it would smudge under my eyes and on my lids. I let it dry for a bit before hopping in. 
ADVERTISMENT - CONTINUE READING BELOW ↓
When I finally stepped out of the shower, I was shookt. Here's what my lashes looked like before and after: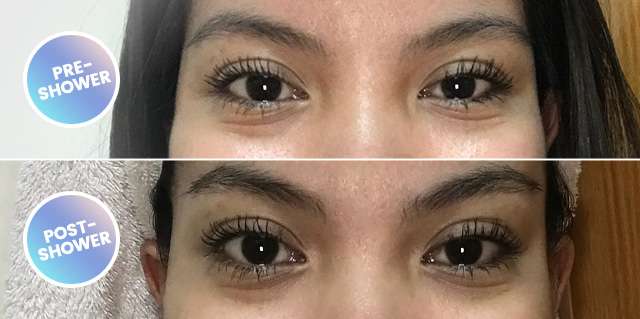 Aside from a few mascara clumps that fell on my face, my lashes still looked pretty damn good! I did, however, double the amount of the cleansing balm I used to properly get rid of all the product on my lashes.
Stress test: Sweat and heat
Tester: Ira
Smeared product + perspiration looks awful and it hurts like a bitch on my eyeballs, so I intentionally don't put on makeup before I hit the gym. I was skeptical about trying the mascara because I was scared that I might end up with panda eyes after 10 burpees.
After an intense, kill-me-now HIIT session in a non-aircon gym, here's how I looked like: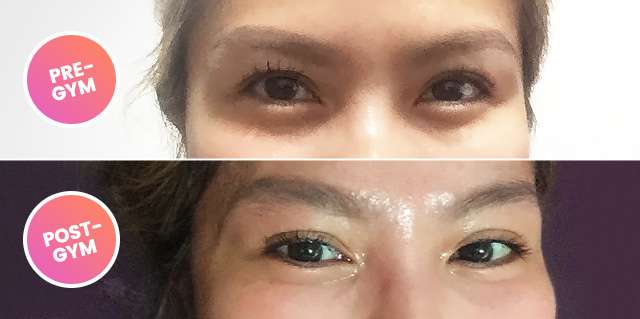 ADVERTISMENT - CONTINUE READING BELOW ↓
My lashes were still curled and ~flawless~ despite the bullets of sweat running down my face. As for removing it, I had to use an oil-based cleanser to get it all out. It was *that* waterproof! Side note: I was also happy that my arches remained filled—my waterproof brow pomade works.
Verdict
100% worth every peso. It lasts through everything and curls, lengthens, and volumizes your lashes.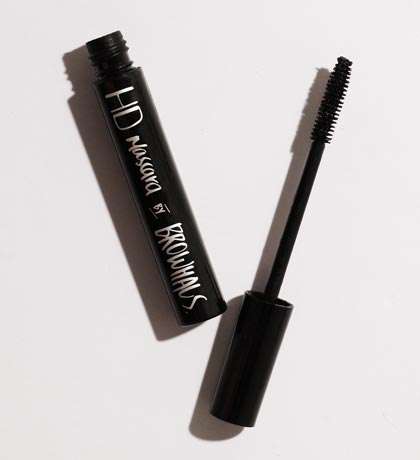 ADVERTISMENT - CONTINUE READING BELOW ↓
Browhaus HD Mascara is available in Browhaus branches for P990.
Follow Ira on Instagram.
Follow Tisha on Instagram.