Winged eyeliner is one of those things you either have a knack for or one you spend years just trying to master. As mababaw as it sounds, finally perfecting this look is cause for celebration. Goodbye, wobbly, uneven lines; hello, sexy, defined eyes!
So when this trending tutorial came to our attention, we were seriously impressed. YouTube vlogger MsAaliyahJay recently took on the No Brush makeup challenge and, as part of her look, drew a precise cat eye WITH JUST HER PINKY FINGER. Aaliyah started by applying her base (with clean hands, of course!), before proceeding to work on her peepers. Now, this was obviously were things got super interesting.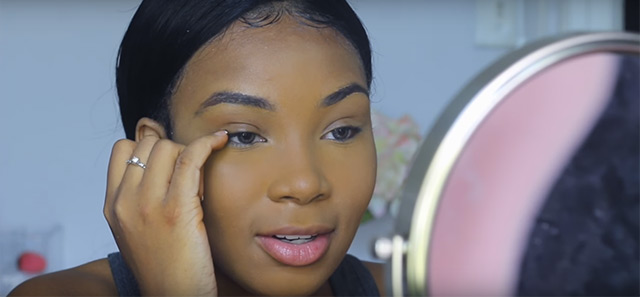 Continue reading below ↓
Recommended Videos
"All this sounds very scary to me. I don't know how to feel about it," she began. Then, with the concentration of a surgeon doing an operation, she carefully went in with zero hesitation. Aaliyah obviously didn't expect things to go so smoothly. Halfway through, she exclaimed, "Oh, shit! I'm actually doing this right now… What the hell! This is better than what I do with a brush."
Forward to 10:46 for the intense liner action:
Follow Patricia on Instagram.