1. You forget to prep your lips.
The first step to making sure that your lipstick looks (and stays) flawless is by exfoliating. Every other day, use a gentle lip scrub to slough away dead skin from your puckers. Follow it up with a moisturizing lip balm. This is especially important if you're fond of wearing matte and liquid lipsticks!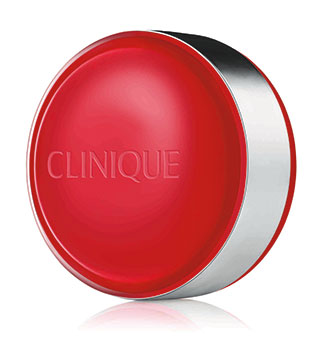 Try: Clinique Sweet Pots Sugar Scrub and Lip Balm, P900, SM Megamall
2. You put on lipstick immediately after applying lip balm.
Experience will teach you that if you do this, you'll end up dragging your balm around your mouth instead of depositing color on your lips. Fix this by making lip balm application the first step of your makeup routine. That way, by the time you're read to apply your lipstick, your balm would have already set properly. If it still feels a little sticky, take some tissue and blot your lips to get rid of excess oil.
Continue reading below ↓
Recommended Videos
3. Underestimating your lip liner.
Do not limit yourself to using your liners to, well, just lining your lips. They make fantastic lip colors as well. If they feel a little dry, layer on a creamy lipstick or a gloss to intensify the hue. It will stay put for HOURS.
4. Forgetting about your lips' undertone.
Every lip has a natural color and undertone, and this plays a huge role on how certain lipsticks look on you. This is why your best friend's go-to lipstick doesn't look as amazing on you, even though you wear the same foundation shade. Don't make the mistake of spending your money on lippies that aren't flattering on you—try them on and do your research before buying.
5. You don't layer.
This perhaps the most old school way to keep your lip color on the whole day—layering! After applying your first layer, take a tissue and blot off the excess oil. Repeat this two more times. To lock lipstick in place—especially if it's not a matte formula—do the tried-and-tested trick of dusting some loose powder over a ply of tissue that's pressed against your lips.
6. You forget to check your teeth.
Guuuuurl. If you put too much product on, it transfers to your teeth. The easiest fix? Always start with a light hand and build it up as you go on. Don't go overboard. Also, don't forget to do a quick mirror check after application.
7. Sticking to one color and one color only.
Want to add dimension and volume to your lips? Try ~*contouring*~ 'em. Take two to three lip colors (pencils or matte lippies work best) and apply the darker shades to the outer parts of your lips. Go lighter as you get nearer to the center. This will create the illusion of full lips sans lip fillers!
8. Overdoing the gloss.
While lip glosses are indeed back, try not to apply too much—your lips will look and feel oily AF. Instead, focus only on the center of your lips to draw in light, which, again, will create the illusion of bigger lips.
Follow Retty on Instagram.