Pre-pandemic, going to the beauty section of a drugstore or mall was a complete experience: You don't really leave those aisles without at least three lipstick swatches on your wrist, or multiple shades of cheek tint that you end up trying to remove with the tiny piece of dry tissue they give you (Girl, you know what we're talking about!). But post-COVID, just the idea of rubbing an exposed, possibly contaminated makeup sample on your hand—much more your face—is simply GROSS, and frankly, dangerous. 
We know beauty shopping isn't the same without seeing the products on yourself, so we launched #CosmoSwatchCam, which lets Cosmo Girls "try on" makeup shades IRL using their device's camera. The interactive experience is paired seamlessly with editors' recommendations within an article, making it easy for Cosmo Girls to learn more about the product prior to purchasing.
ADVERTISMENT - CONTINUE READING BELOW ↓
To date, Cosmopolitan has partnered with major beauty brands and retailers like Ever Bilena, Spotlight Cosmetics, The SM Store Beauty Section, and Watsons for the augmented reality execution. You can check them out below:
These Pinays Are In Love With This New Powder Blush, And We Have Receipts
17 Products From This Affordable Pro Makeup Line That You Need To Get ASAP
Find The Perfect Holiday Beauty Gift Set, According To Your Budget
Here's how to use #CosmoSwatchCam: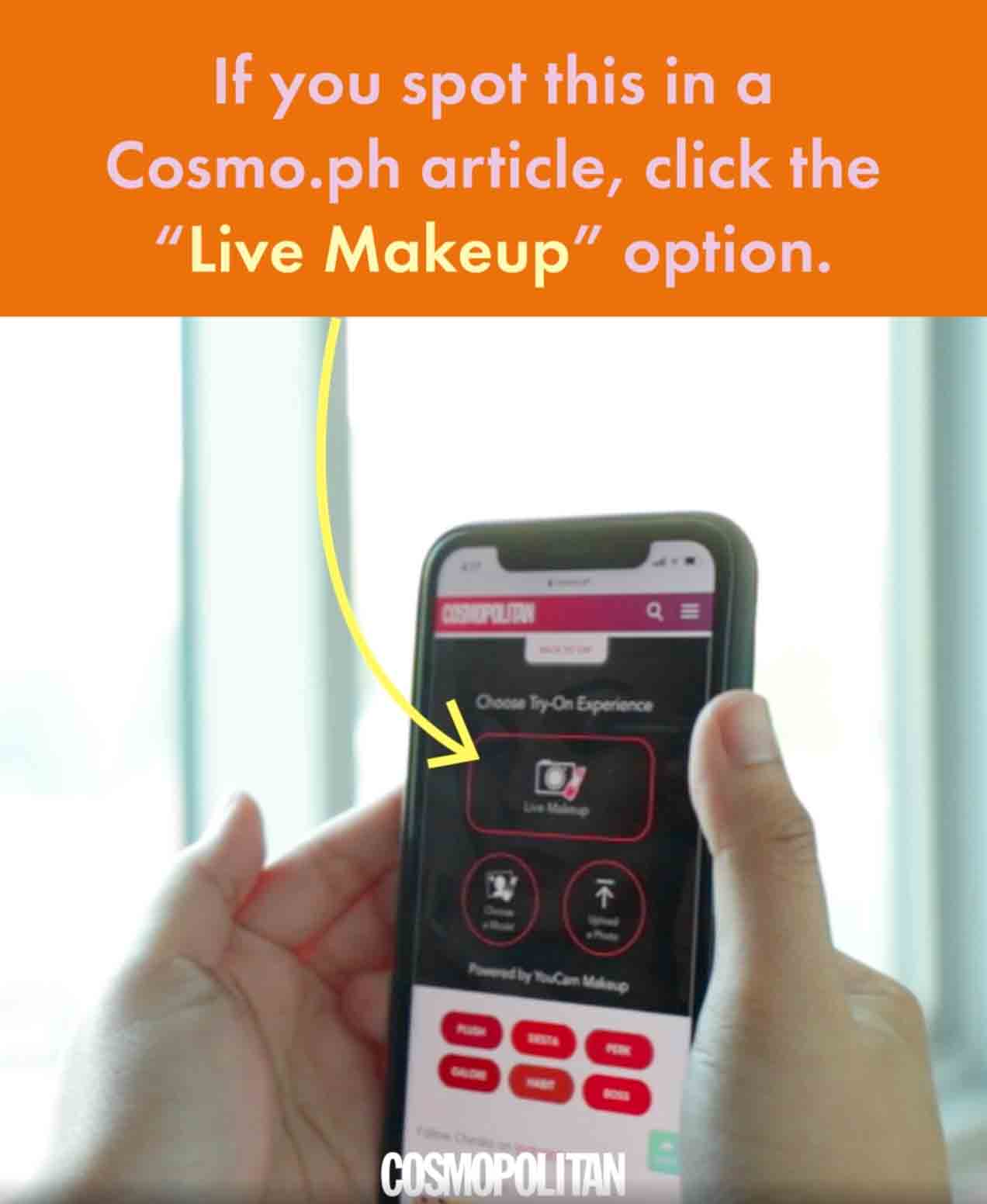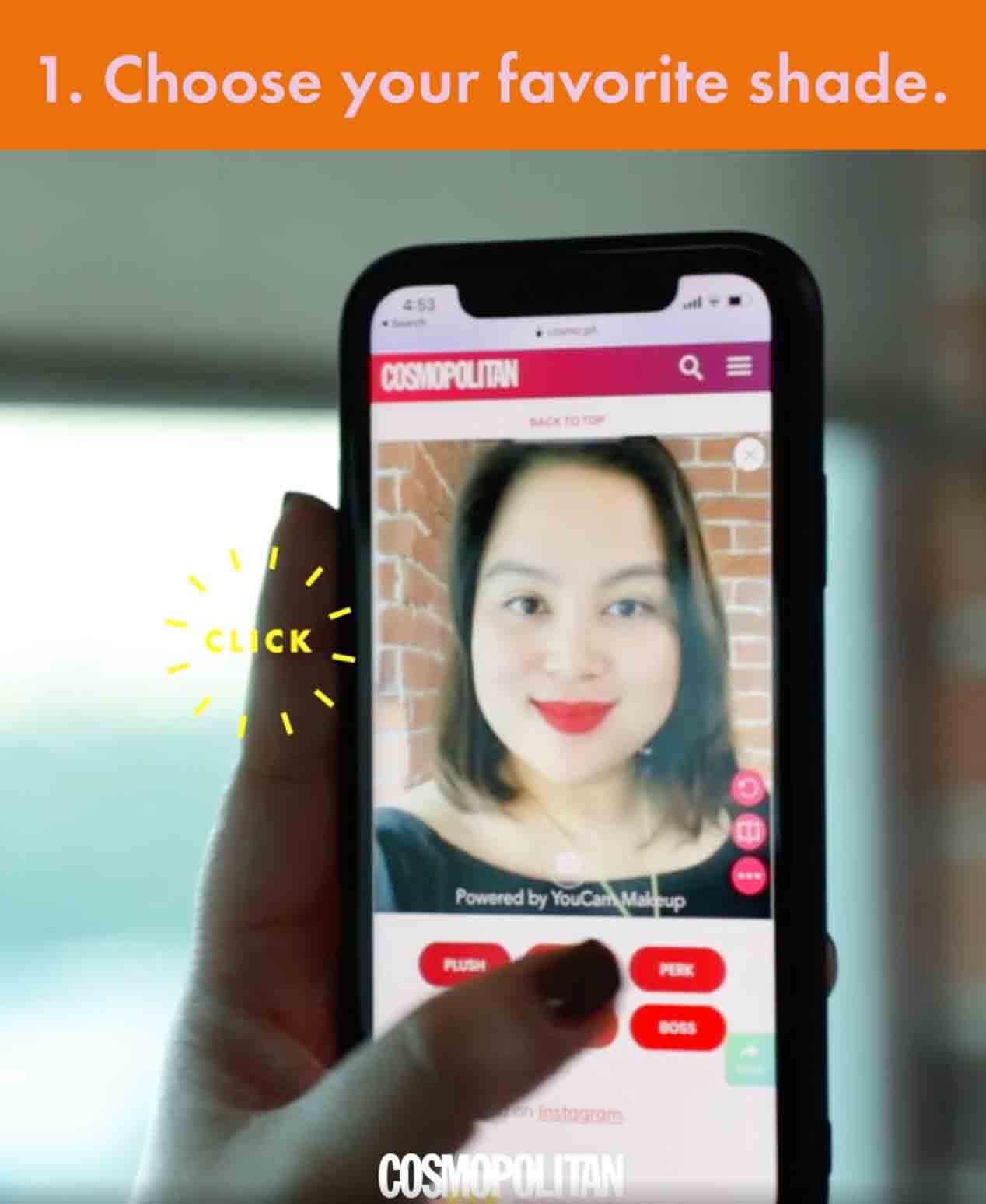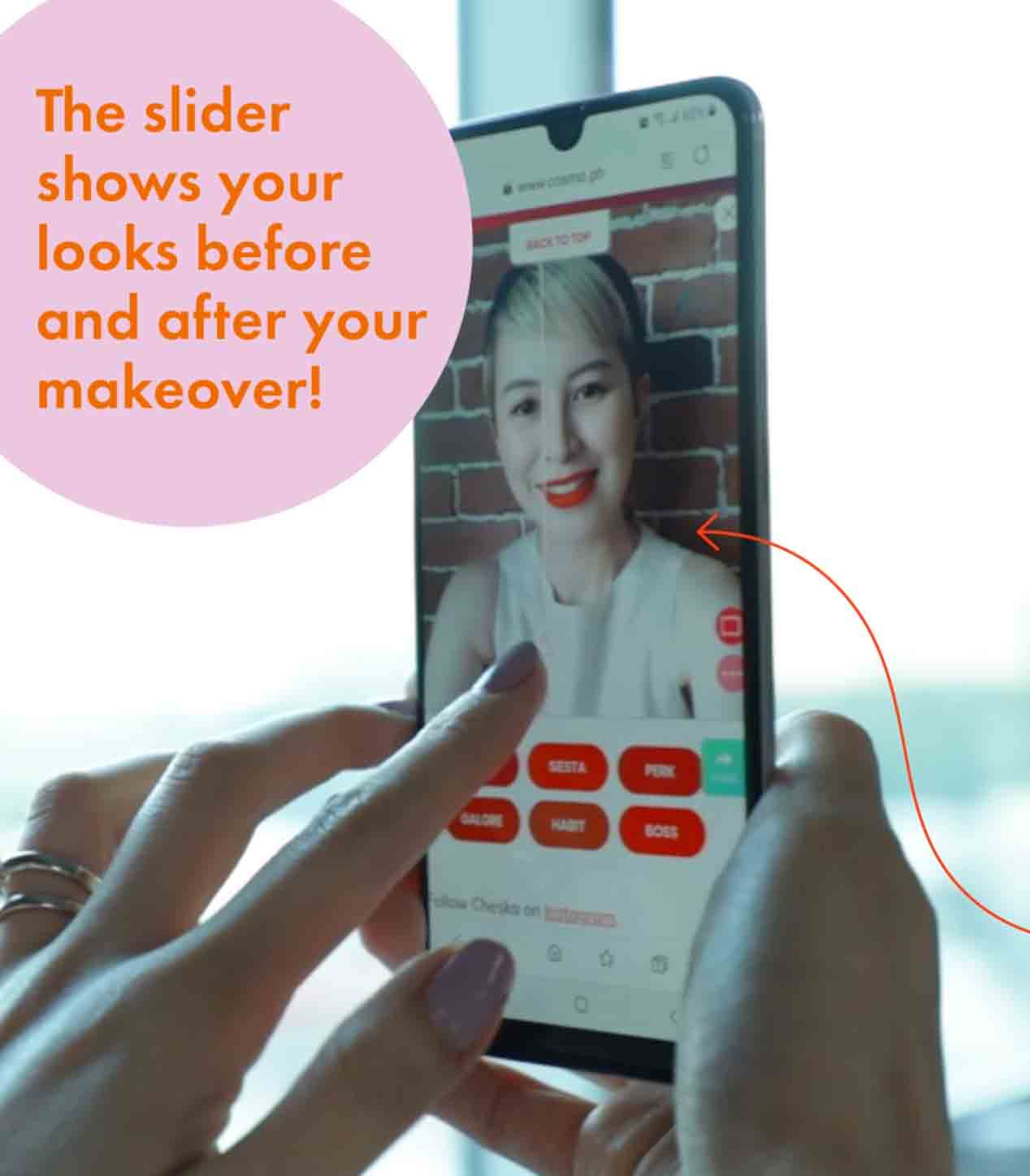 ADVERTISMENT - CONTINUE READING BELOW ↓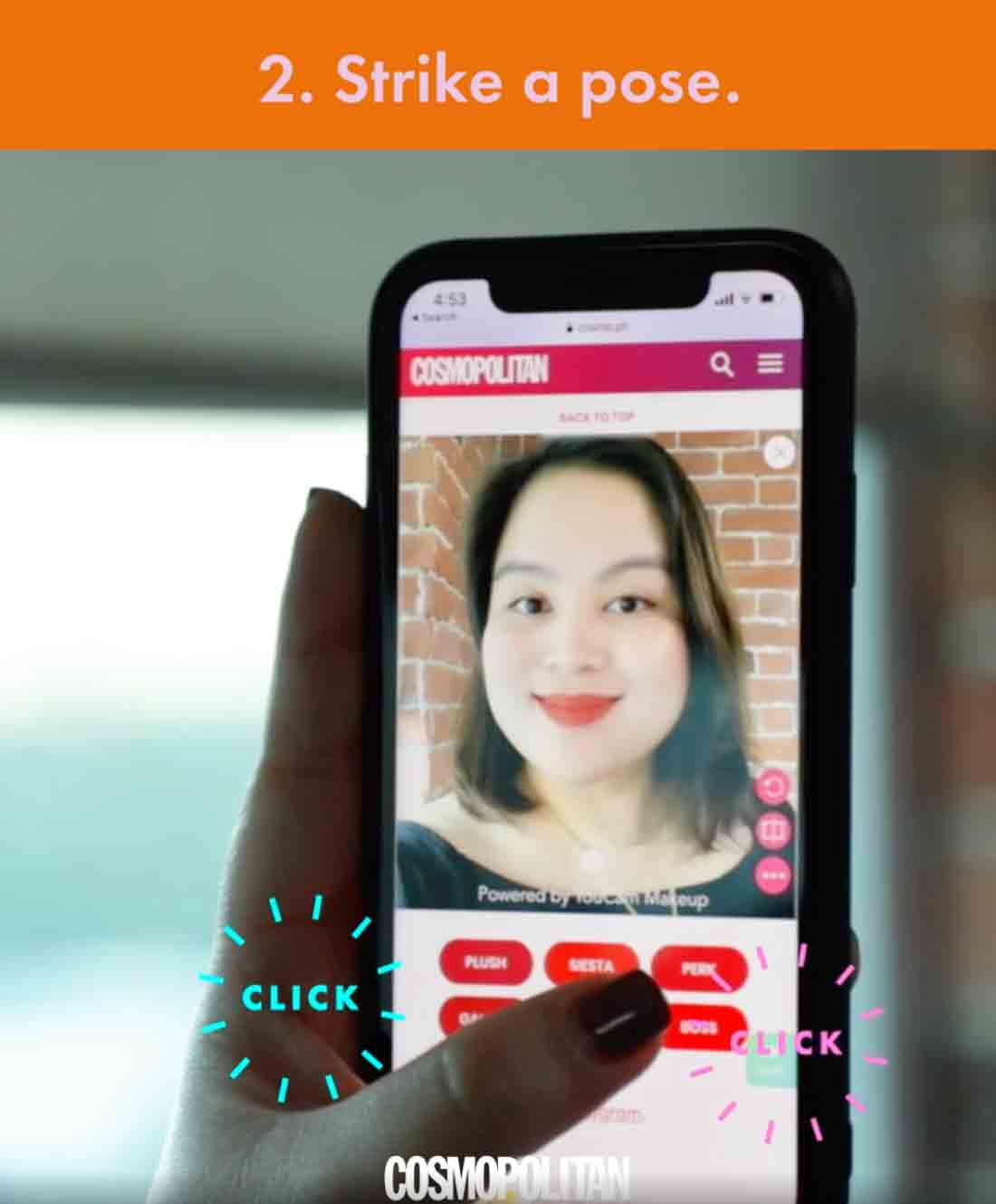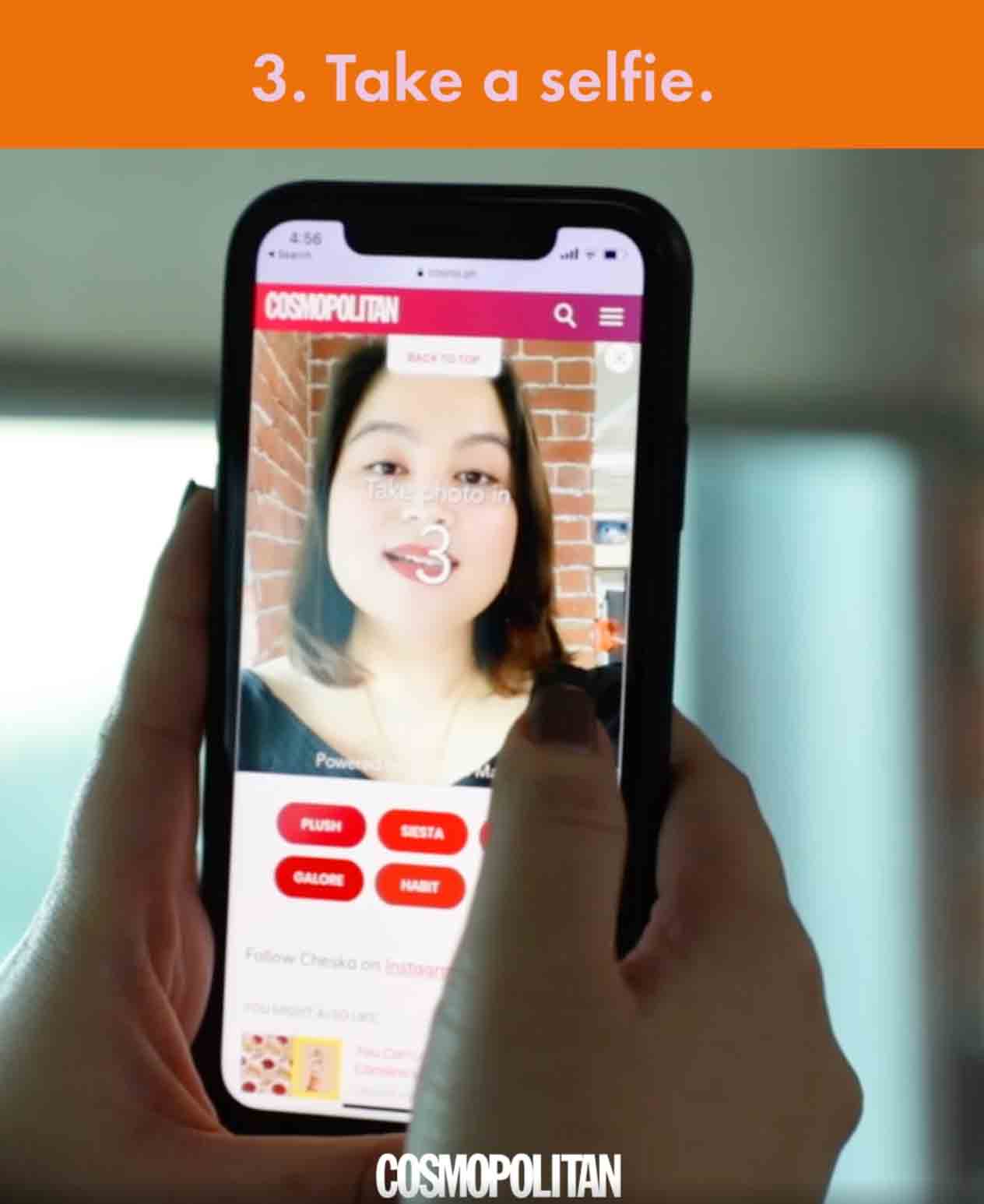 ADVERTISMENT - CONTINUE READING BELOW ↓
#CosmoSwatchCam is available in select Cosmo.ph stories, and is best viewed on your mobile phone.