Bloody hell! Can't get enough of our Halloween-inspired nail art? We have one more this week to help you prepare for the scariest holiday ever! You'll only need two colors: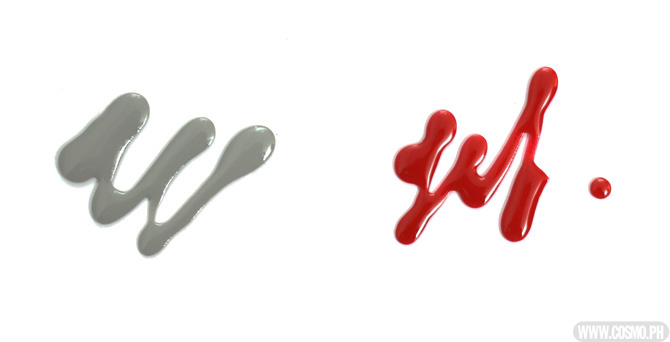 1. Gray, black, or any dark-colored nail polish
2. Red nail polish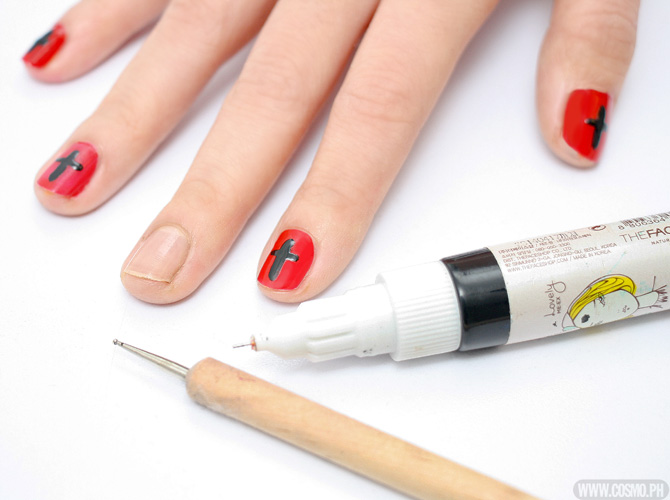 First, paint your nails a deep shade of red as your base color (the bloodier it is, the better). Then, using a nail dotting tool (you can use a toothpick or a hair pin, too!), draw a cross on each nail, but skip the middle finger.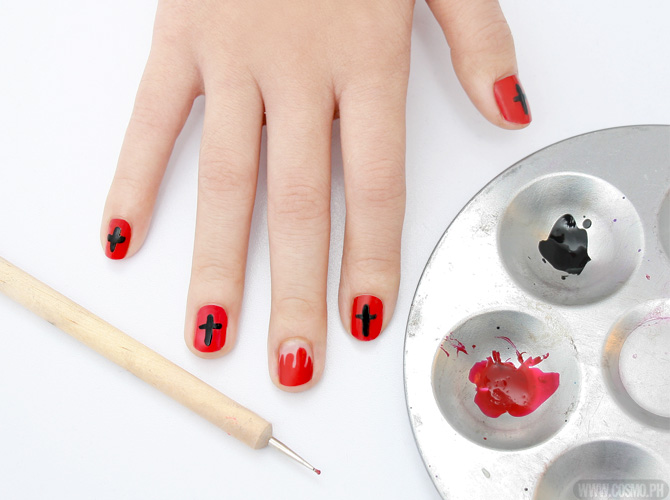 ADVERTISMENT - CONTINUE READING BELOW ↓
Using the same tool, draw a blood stain outline on your middle finger's nail, and carefully fill in the space with red nail polish. Bloody tips in an instant!
***
Nail Art Design and Hand Model: Paula Pangan
Styling: Sandra Pineda