If you loved  our Valentine's Day nail art tutorial here, you might want to try this one, too!

Here's what you'll need: pink nail polish, glitter polish, nail glue, and a heart charm (available at I Do Nails for P200 each).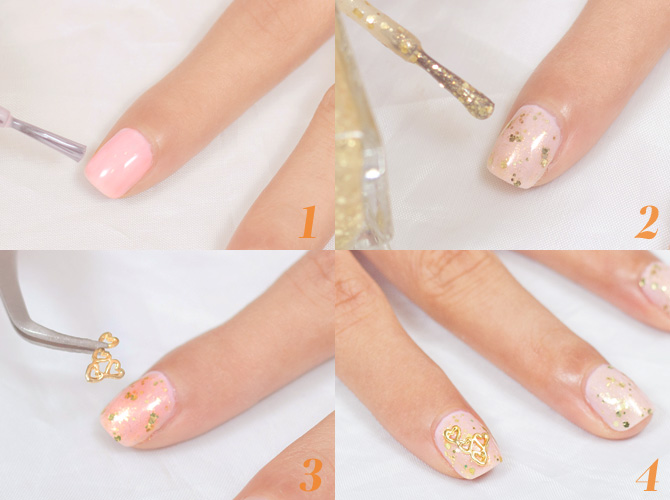 Step 1. Apply pink nail polish (or any color!) as a base coat.

Step 2. Layer on glitter nail polish after.

Step 3. Apply nail glue on the charm and stick on your nail. Each charm is pretty pricey at P200 a pop, so it's best to just get one as an accent on your index finger.

Step 4. And you're done! So charming!

ADVERTISMENT - CONTINUE READING BELOW ↓
Nail art design, beauty direction and modeling by Nicole Romero of Beauty and Sparkle with Monica Maceda of I Do Nails
Don't have time to do this on your own? Head over to I Do Nails in Eastwood to get customized nail art—no matter what the occasion is. Don't forget to like them on Facebook, and follow them on Twitter and Instagram!