With our country's unpredictable weather, most days, a face powder is not enough to keep our makeup from melting off. Thank the heavens for setting spray! A few pumps are all it takes to lock foundation, blush, concealer, eyeshadow, and mascara in place. There are a lot of options available, but today, we're reporting on a local option we recently tested out: the Ellana Mineral Cosmetics Flower Power Setting Spray. Keep reading!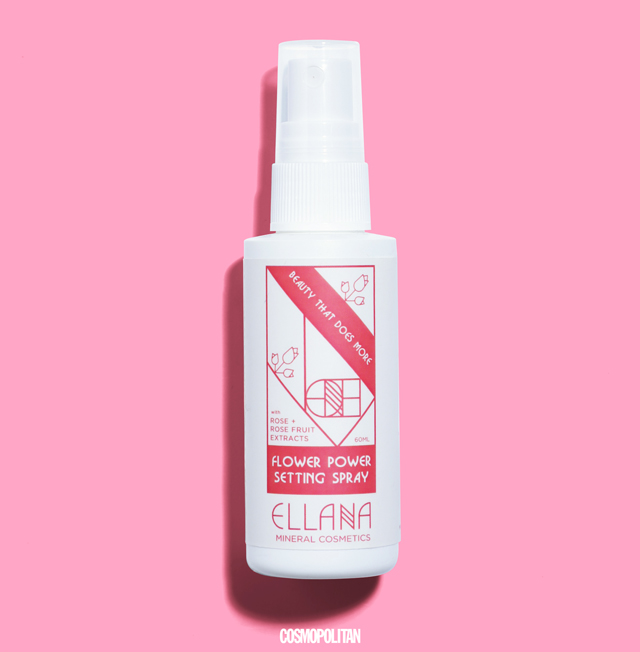 What is the Ellana Mineral Cosmetics Flower Power Setting Spray?
The Ellana Mineral Cosmetics Flower Power Setting Spray is a three-in-one product: a setting spray, a foundation primer, and a facial mist. It grants skin a radiant finish that doesn't look greasy, and locks in and extends the wear of makeup against sweat and oil. It's enriched with floral extracts that soothe, refresh, and calm the skin. It also smells a bit soapy and clean—it isn't overpowering, and we love it.
How do you use it?
As a primer, position the bottle eight to 10 inches away from your face and spray on clean skin. Wait for the product to dry before applying foundation or any makeup product on top.
As a setting spray, simply spritz it on your face after you're done doing your makeup to lock the products in place. Let it dry on its own!
As a facial mist, you can spray it on your complexion (with or without makeup!) throughout the day to refresh your skin.
Continue reading below ↓
Recommended Videos
What are the ingredients?
It wouldn't be called "Flower Power Spray" if it didn't have floral ingredients! The Ellana Mineral Cosmetics Flower Power Setting Spray contains Rose Fruit and Rose extracts which soothe and calm down your skin. The said botanical extracts contain Vitamin C which is great for brightening dark spots and pigmentation.
Here's a full list of the ingredients:
Aqua, Rosa Roxburghii Fruit Extracts, Rosa Centifolia Extracts, Aloe Barbadensis Extracts, Polyurethane-35, Glycerin, Ethylhexylglycerin, Phenoxyethanol
How much is it?
The Ellana Mineral Cosmetics Flower Power Setting Spray retails for P599/60ml.
Where can you buy it?
You can purchase the product from the following websites and stores: the Ellana Cosmetics website, Lazada, BeautyBeat.ph, Landmark Department Store, SM Beauty, select Watsons branches, and PureBeauty.
Did the Ellana Mineral Cosmetics Flower Power Setting Spray help our makeup stay on for more than 12 hours?

Tisha
Skin type: Combination
Makeup products worn: Tinted moisturizer, concealer, setting powder for the undereye area, liquid eyebrow pen, eyebrow mascara, eyeliner, eyeshadow, waterproof mascara, matte lipstick
My skin has been crazy (translation: dehydrated) lately which is probably because of our just-as-crazy weather. So when I read that the Flower Power Setting Spray seals in hydration and rejuvenates skin—two things I badly needed—I couldn't wait to try it out.
When I applied the product on my face at 8 a.m, it felt soothing and made my makeup look ~dewy~. The best way I can describe the mist is like a gentle shower. It was not as lightweight and fine like some mists I've tried before, but it also didn't spew out big droplets of the product.
By the middle of the day, my T-zone was super shiny again. A little bit of the face mist instantly freshened up my complexion and took away some of the grease! Since we had to attend the Cosmopolitan Sunset Socials party that night, which would take place in an outdoor bar, I reapplied the setting spray as I didn't want anything to move/melt.
At the end of the night, my lipstick had faded and my eyeshadow was already a creasy mess, but my tinted moisturizer and concealer were still intact! Usually, after eight hours of wearing makeup, it would disappear or transfer to a piece of tissue paper. But I was pretty impressed with the Ellana Mineral Cosmetics Setting Spray—I was super sweaty that night yet my base didn't budge at all. 
Even better? When I removed my makeup, my skin looked brighter, smoother, and plumper. I was shocked because wearing makeup for a whole day usually means I'll have red, splotchy skin after. Good job, Ellana!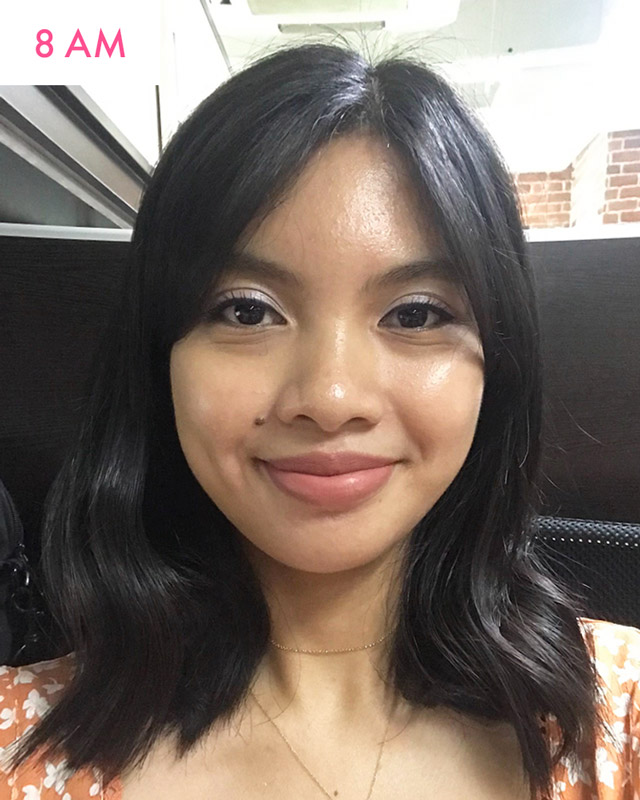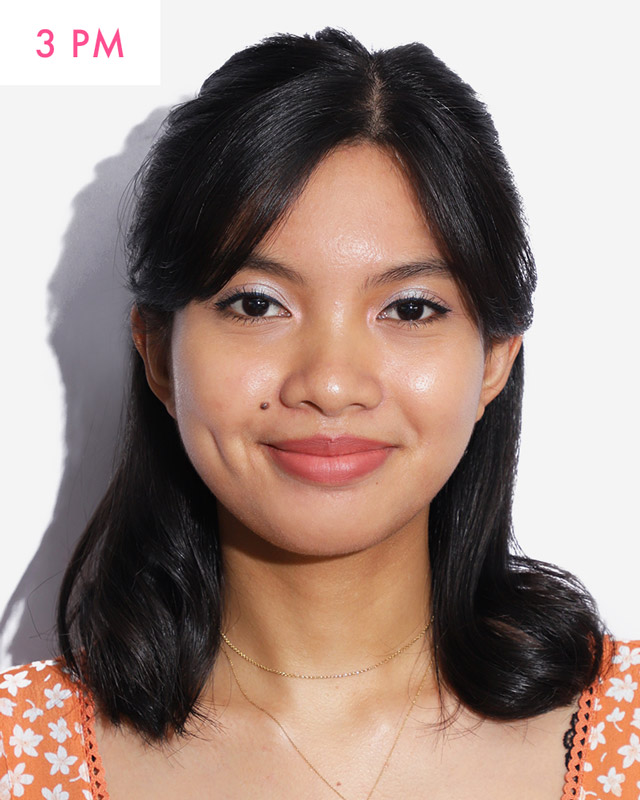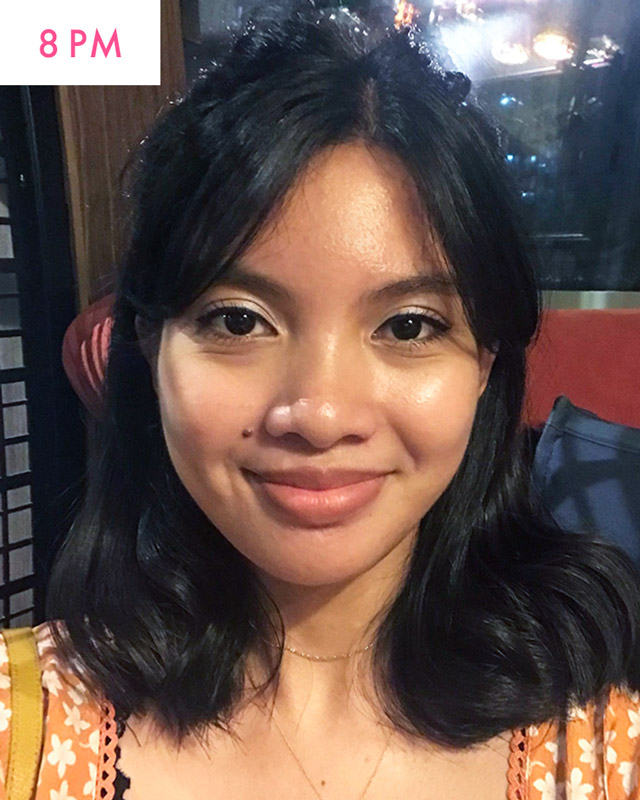 Ira
Skin type: Oily
Makeup products worn: Sunscreen, concealer, setting powder, powder blush, highlighter, eyebrow pencil, eyebrow mascara, eyeshadow, waterproof eyeliner, waterproof mascara, and lip tint.
I have accepted the fact that my T-zone will inevitably become shiny by noon, so I never leave the house without spritzing setting spray on my face. I heard a lot of great reviews on the Ellana Setting Spray, so I had ~*high expectations*~.
Upon the first spritz, I couldn't help but notice its fresh scent. I think this was one of the major reasons why I sprayed A LOT during my first try. I used it two times: First was when I set my undereye concealer and powdered my whole face, and the second was after I applied my blush and highlighter.
I liked how the Ellana Makeup Setting Spray created a dewy finish on my face. It wasn't cakey didn't look super matte. After lunch, my skin looked a bit oily but my makeup was still intact!
The true test happened during the Cosmopolitan Sunset Socials party: It was set outdoors, and it was humid the whole time. I expected my makeup to melt. While my blush was almost non-existent by the end of the night, my highlighter, concealer, and eye makeup still looked great! My forehead ended up looking oily, so I patted a tissue on my T-zone to get rid of the shine. I was impressed that my makeup didn't transfer at all!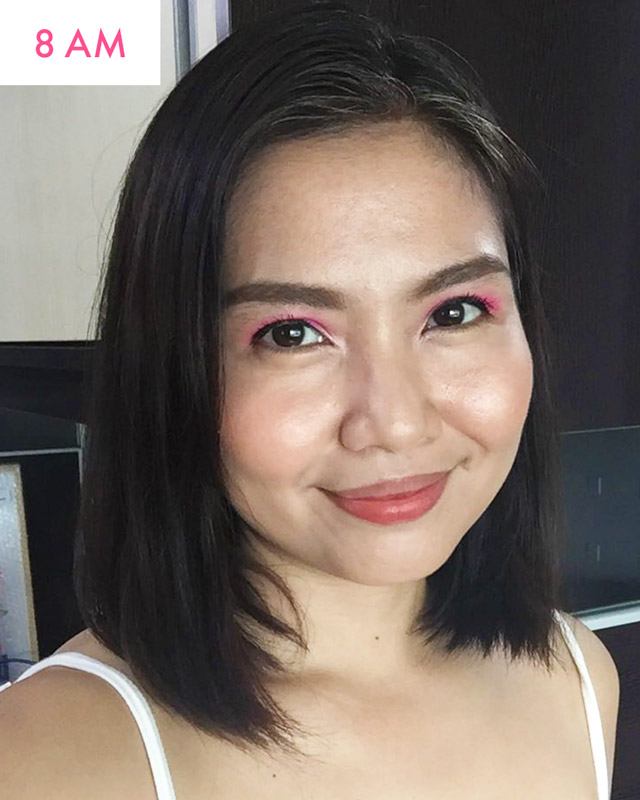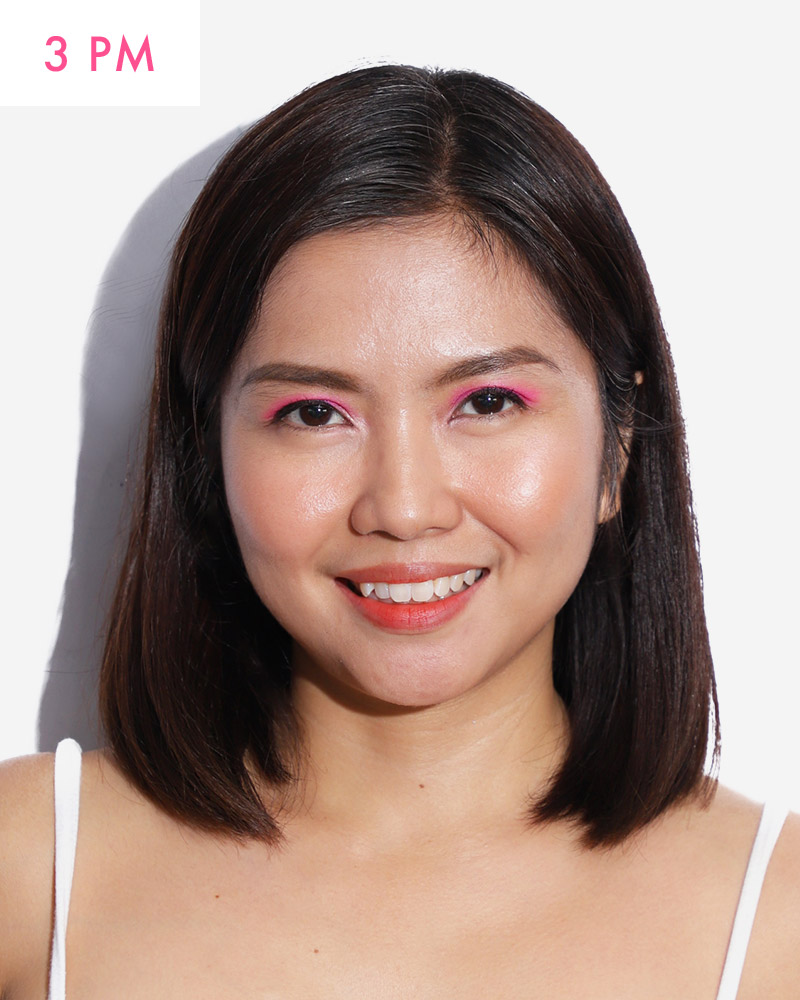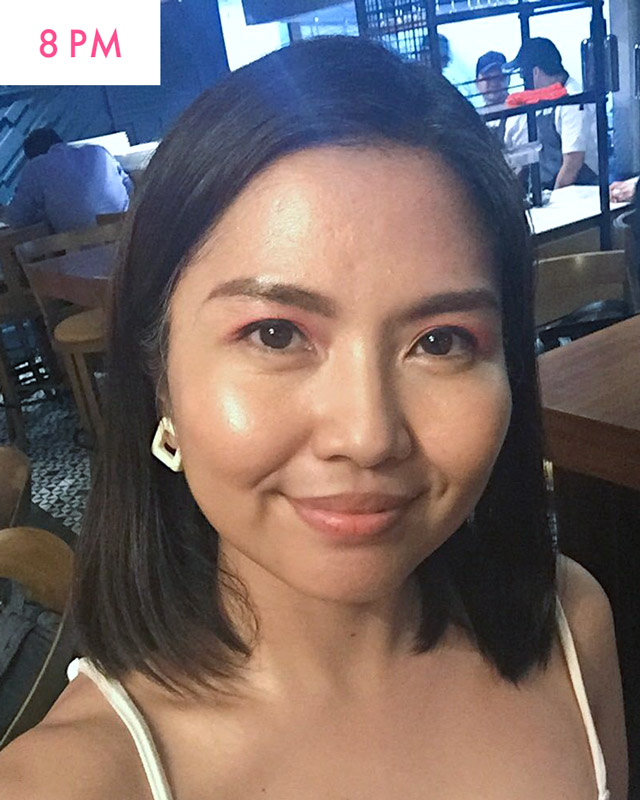 Is the Ellana Mineral Cosmetics Flower Power Setting Spray worth buying?
Yes! This is the first time we've tried a face mist + setting spray from a local beauty brand that actually delivered its claims. Its size may be small compared to other setting sprays, but it can mist your whole face with just one or two spritzes, so you won't actually use a lot every time. A 60mL bottle can last you for a long time! Plus, its tiny size means it's easy to take anywhere!