Hey there! I'll let you in on a little secret: As a specs wearer for more than a decade now, eye makeup has always taken a backseat whenever I do my normal makeup routine. I just didn't see a point in it since it would be covered by my frames anyway. Why waste my time and energy, right?
This problem has prevented me from trying out the cute eye makeup looks I would see on my feed... that is until I discovered the power of *colored* eyeliners. Though it took a while before I perfected the technique—curse my hooded lids—I saw how it made my peepers appear larger than life, even while wearing my glasses! This inspired me to explore more of what I can do with my eye makeup game.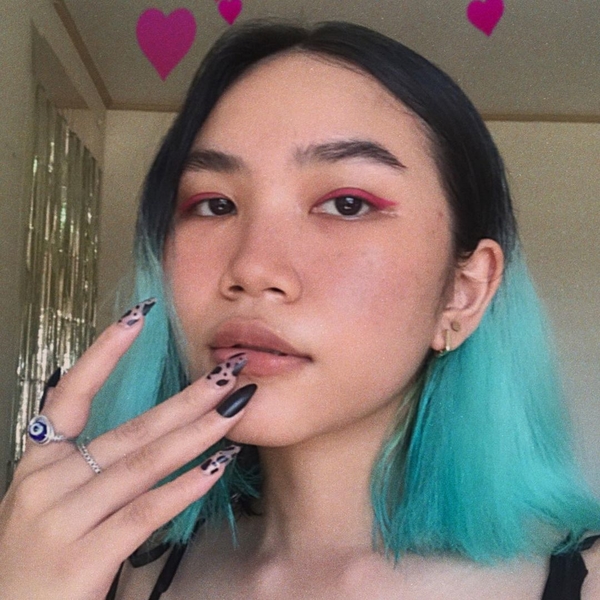 If you're in the same sitch, I'm here to help you out. Ahead, the best tips and tricks to try to level up your eye makeup game, plus some super helpful video tutorials to watch: 
ADVERTISMENT - CONTINUE READING BELOW ↓
Eye makeup for glasses: Best tips to try
Here are some *super helpful* YouTube videos to watch if you're a ~visual~ learner:
Sparkly eyeshadow look
Calm Dreamy Glitter Eyes Tutorial | Easy & Effortless Makeup
Gorgeous curled lashes with minimal eyeshadow
EASY MAKEUP FOR GLASSES WEARER
Clean and simple eye makeup look
? Beginner's Guide To Clean Look Makeup For Glasses ?
Follow Cheska on Instagram.
Follow Cosmo PH Beauty on Instagram.
***