Eyeshadow is one of those makeup products we don't use on a daily basis. Why would we need an extra product when our lip tints, blushes, and lipsticks can double as lid colors, right? But when we're ~*in the mood*~ to transform the way our eyes look (whether it's for a special occasion or we just want to look extra cute), we turn to these eyeshadow palettes every single time!
LOU: Urban Decay Naked2 Basics Eyeshadow Palette
Favorite Shade/s: Cover and Primal
It's my favorite eyeshadow palette because as the name suggests, it's basic! I don't really wear eyeshadow, but whenever I do, I go for the no-makeup look. I love how the shades from this palette are cool, neutral, and matte—perfect for a natural, everyday makeup look! The packaging is also a plus because it's very compact and it can easily fit my kikay kit. 
Price: P1,855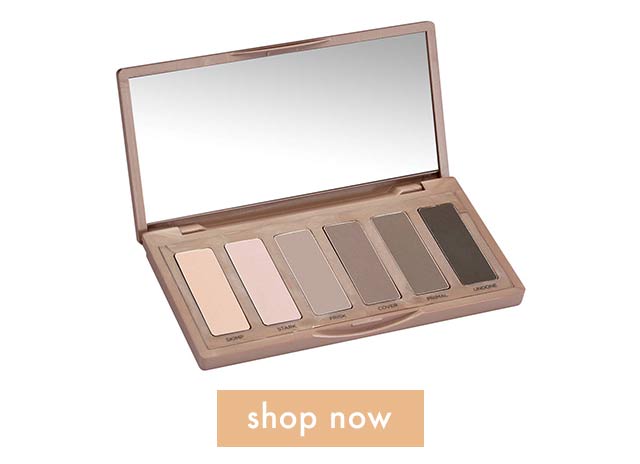 YSA: Colourette Peach Purrfect Eyeshadow Palette (discontinued)
Favorite Shade/s: Laters Baby and On Top
While I'm crushed this palette is already discontinued, I'll never stop loving it because of the color selection. The warmth and richness of the hues beautifully make my eyes pop. It's more fun for me to play with glittery shades than neutrals, haha!
Eds' Note: Since the Colourette Peach Purrfect Eyeshadow Palette is no longer available, Ysa recommends the Huda Beauty Obsessions Eyeshadow Palette in Mauve instead. The palette has similar red and pink shades!
Price: P2,095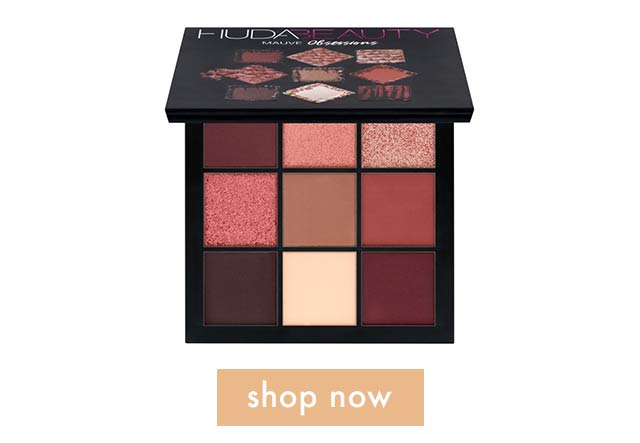 TISHA: ZOEVA Melody Eyeshadow Palette
Favorite Shade/s: Gentle Clasp, Soul Unheld, and Crystal Wings
I actually don't like eyeshadow palettes because I always find their packaging too big and bulky. But when I got my hands on the ZOEVA Melody Eyeshadow Palette, I fell for it hard. My favorite colors are Gentle Clasp (a glittery lavender), Soul Unheld (golden honey bronze), and Crystal Wings (a red-green duochrome shade). I also love the rest of the shades in the palette because they're neutral, yet still fun. They're all creamy, pigmented, and long-lasting! I never get bored with this palette because its colors help me create a variety of looks.
Price: P1,465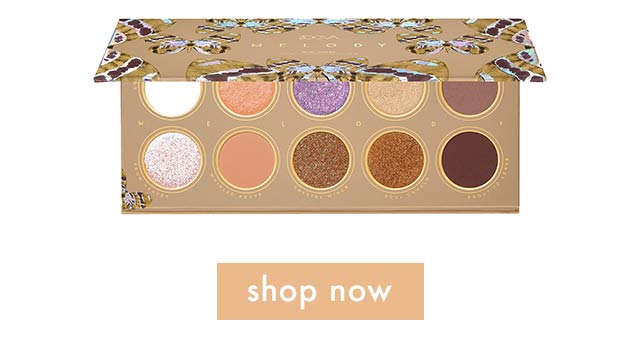 IRA: Make Up For Ever Artist Palette Volume 2 (discontinued)
Favorite Shade/s: Pearly Pink and Electric Magenta
Obviously, Electric Magenta is my most used and abused eyeshadow. It took me years to find ~*The One*~ pink eyeshadow that could fulfill my flashy Barbie-inspired eye makeup dreams, so I was thrilled when I was able to get my hands on the MUFE Artist Palette. I just feel more confident when I have fuchsia-colored lids. I have chinita eyes, and I believe that my peepers appear larger than life when I sweep shades of pink on my eyelids. As for the other colors, I try them on days when I want to experiment with new eye makeup looks.
Eds' Note: Since the MUFE Artist Palette is discontinued, Ira recommends the Anastasia Beverly Hills Riviera Eyeshadow Palette as a perfect substitute. It also has bold colors, including bright fuchsia. 
Price: P2,930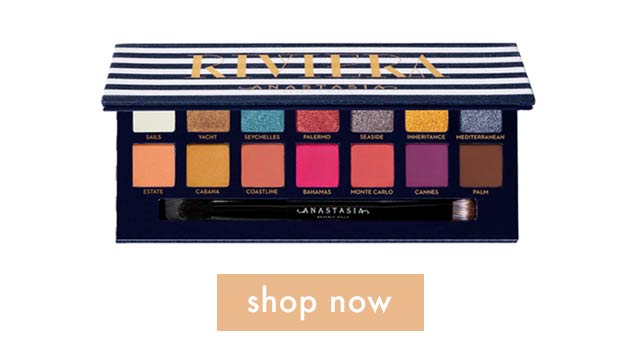 JILLIAN: Urban Decay Born To Run Eyeshadow Palette
Favorite Shade/s: Weekender, Still Shot, and Smog
This Urban Decay palette is called "Born To Run" for a reason: It has everything you need (21 shades to be exact!) to create any eyeshadow look you want when traveling. You'll have fewer stuff to pack and bring, 'cos this has neutrals, jewel tones, and bright pops of color. I also love how it has purples, pinks, greens, and blues, which you don't typically get in a neutral-themed palette. So whether you want a soft peachy wash of color (Baja + Blaze) for lazy days or an amped-up look for a wedding (Still Shot + Wildheart + Accelerate), you have everything you need from this palette (you can also use a wet angled brush to turn these hues into eyeliners!). 
Price: P3,130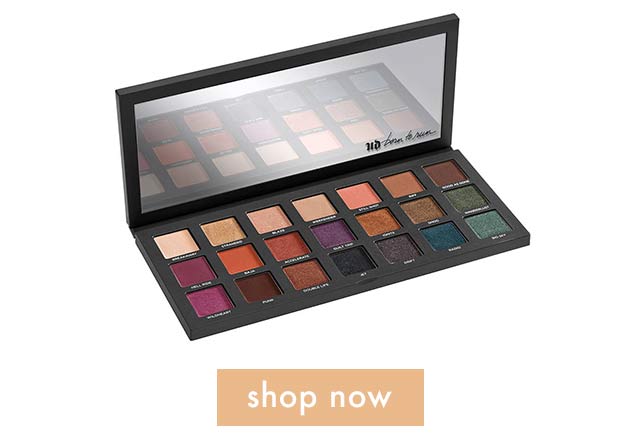 ***
Do you like using eyeshadow? What eyeshadow palette do you use? Join our Cosmo Beauty Group and share your responses!
Follow Lou, Ysa, Tisha, Ira, Jillian, and Mixi on Instagram.