I've always fancied myself wearing Kylie Jenner-esque polished digits, but I couldn't grow my nails long even if I wanted to. I'm a clumsy person, so I'll easily break them for sure.
I was afraid to try acrylic extensions because I heard the material used contains resins and formaldehyde, which damage the nail if done often.
When a good friend told me that there is a ~*new*~ and safer type of nail extensions available in Manila, I knew that I had to try it. It's called the Gelish Polygel system, and as a true fan of gel manicures (my polished digits get chipped easily, see first paragraph), I was excited to finally have long, glossy nails.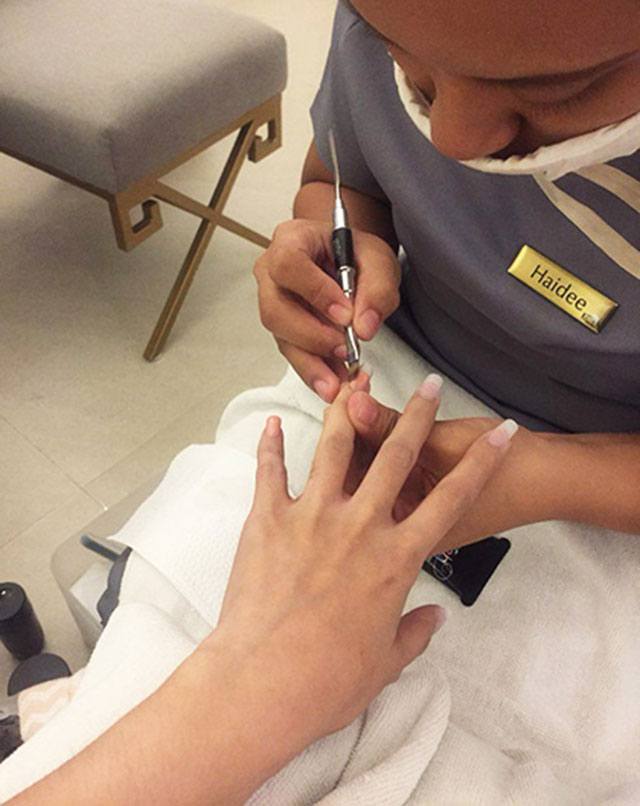 Continue reading below ↓
Recommended Videos
What is it, really?
For the extensions, they used plastic nails (similar to the ones we played with when we were little girls!), glued them with a thin adhesive on our real fingernails, and then filed them smooth. For the base color, Gellish Polygel was applied; it had a putty consistency and had to be cured or set by skin-friendly LED lighting.
There weren't any unpleasant scents or fumes during the application process, and my nails were buffed AF to the length and shape that I wanted. The results: Super glam and polished digits!
Verdict
I had a trip abroad last weekend, so I expected my mani to get damaged. But despite all the zipping and unzipping of bags, everything still looked pristine. I'm impressed!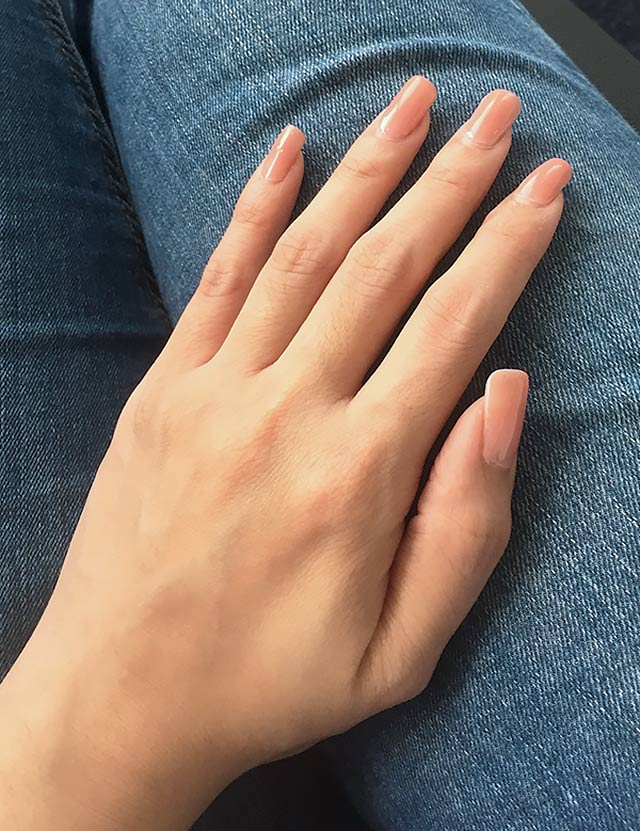 I recommend it if you're attending a special occasion (like a wedding!) or traveling to the beach or overseas. It will stay chip-free and shiny for a maximum of three weeks! Just like regular gel manis, you have to go back to the salon to have it professionally removed. 
The Gellish Polymer service starts at P1,000 to P2,000, depending on the length. It is available at Kallista Nail Pamper Lounge, S Maison Mall; Beauty Source, Greenhills; Beauty & Butter Nail Lounge; Be Pampered Nail Studio, Bonifacio Global City; ECRU, Banawe and White Plains; Aura Salon, Uptown Mall and Katipunan; and Nail Distrique, Tomas Morato.
Follow Ira on Instagram.