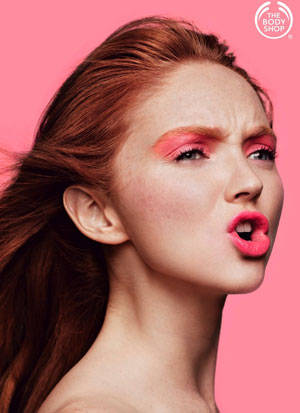 Girls love putting makeup on their faces, but little do they know that some of these products have actually been tested on animals, or even contain animal ingredients!

International makeup brand The Body Shop has always been a staunch advocate of creating cosmetics that are cruelty-free. A month ago, we clued you in on activist, model, and actress Lily Cole assuming the role of The Body Shop's first global brand ambassador as part of their "Beauty With Heart" campaign. Just recently, Lily Cole introduced her limited edition makeup line for the brand. Here, we tell you more about the products that compose her collection.
Compassionate beauty junkies will love the range of shimmering and dramatic cosmetics that are cruelty-free and vegetarian, meaning there are no animal-derived ingredients in them! Plus, the cute packaging in funky hot pink adds a fun twist to this animal-friendly collection.
Check out Lily Cole's new makeup collection when you launch our gallery.
2044