 Read the story? Tell us what you think!
0

Didn't know that!

0

Hmmm....tell me more.

0

How and where can I get this?

0

I'm already a loyal fan!

0

Will share this ASAP!
No time to make a worthy Halloween costume? If you're in a pinch and buying a new one isn't an option, then you're in luck. Here are five simple and quick Halloween looks you can do with just a stroke of your favorite eyeliner!
1. Pop art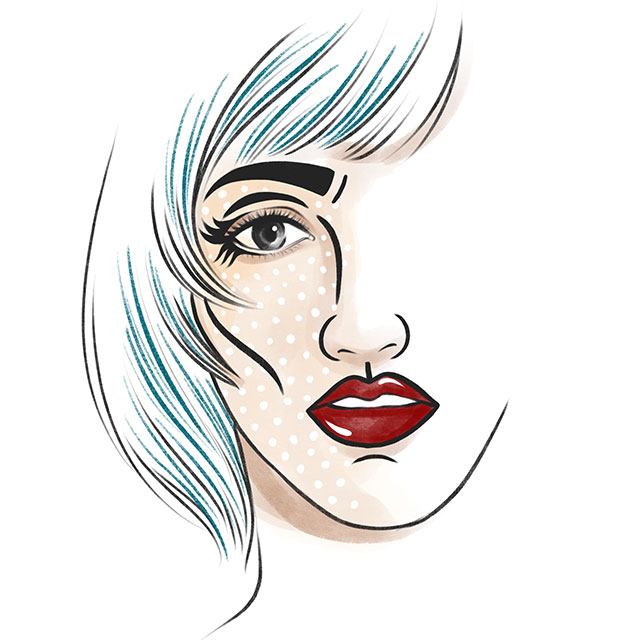 How to do it: With your black eyeliner, darken your brows, swipe a line over your lids, draw on fake lashes, and trace your nose lines and cheekbones. Trace the outlines of your red lips with a black eyeliner, and finish off by drawing small dots with a white liner to complete your comic book look.
2. Sexy feline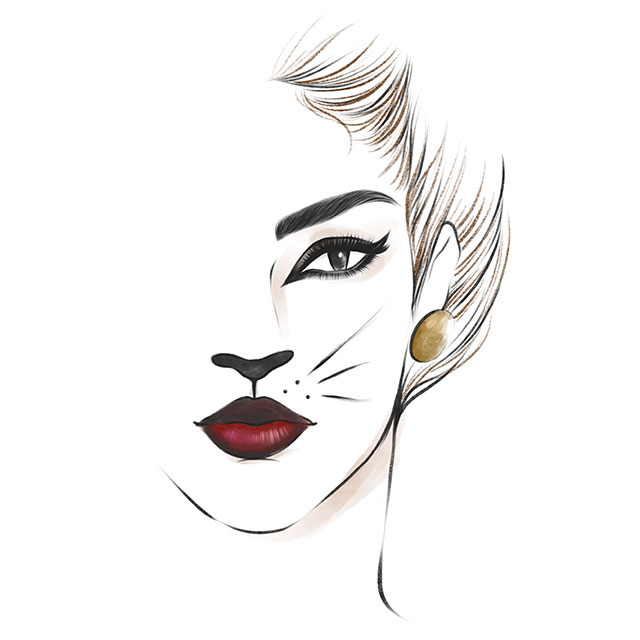 How to do it: Start with your normal makeup routine, then take your eyeliner and draw an exaggerated winged tip across your lids. You can also extend the tip to the inner corners of your eyes for a more intense look. Using a small brush, draw your cat nose on the tip of your nose.
Fill it in before drawing a thin line from your nose to the center of your lips. Line your lips with a black liner and fill in your upper lip. Do the same with your lower lip, but fill in the space with a dark red lipstick to create glam ombre lips. Add some dots and feline flicks on the lower part of your face to round out your feline look.
3. Spider woman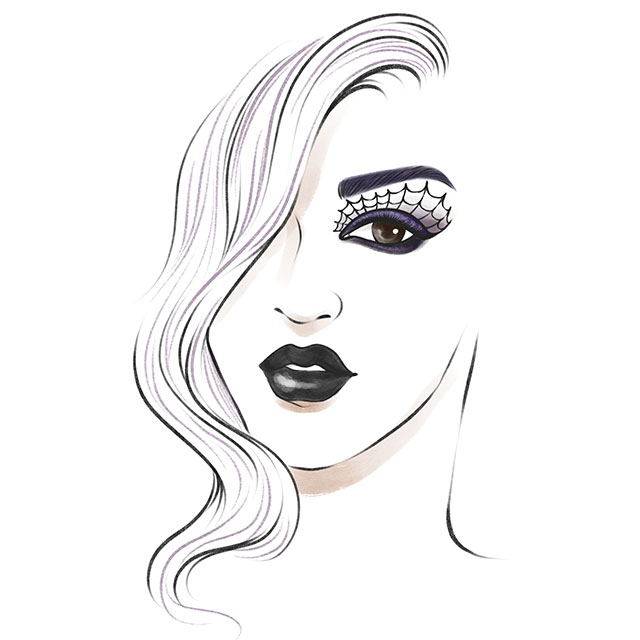 How to do it: Create webby eyelids by taking your kohl liner and drawing vertical lines above your eye. Connect the lines with convex lines. Do the same on the other eye, and line both your lower and upper lash lines. For a fiercer look, do the strokes over a purple smokey eye.
4. Broken doll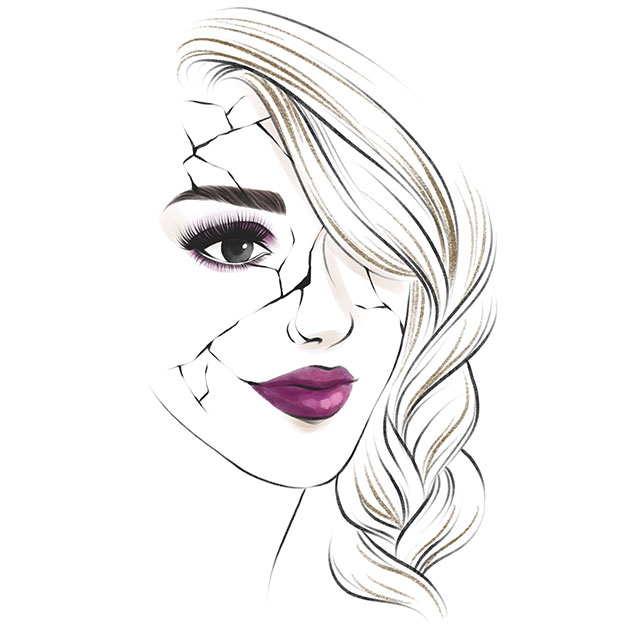 How to do it: Start with your normal makeup look; you may want to put on extra long and thin lashes, apply more blush on the apples of your cheeks, and line your lower lash line with white eyeliner for a doll-like effect. Next, using your liquid liner, draw jagged lines across your face. If you want your doll face to have a missing chunk, draw a triangle and fill it in to create the illusion of a hollow face.
5. Glam skull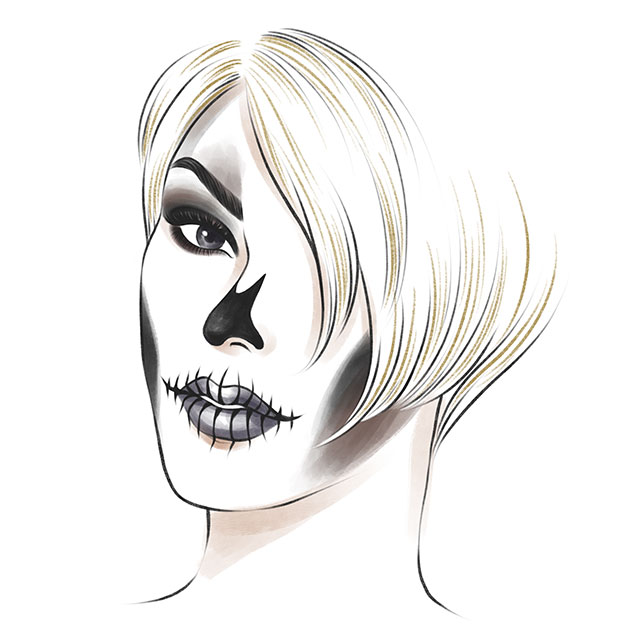 How to do it: Taking your eyeliner, draw around the socket of your eyes and fill it in. Create a skull nose by sketching a triangle from the bridge of your nose. Don't forget to fill it in to create a hollowed-out look. Next, draw a horizontal line across your lips and extend them on either side, stopping where the tails of your eyebrows are. Add vertical lines across it, then close them with short horizontal lines above and below to create your skull teeth.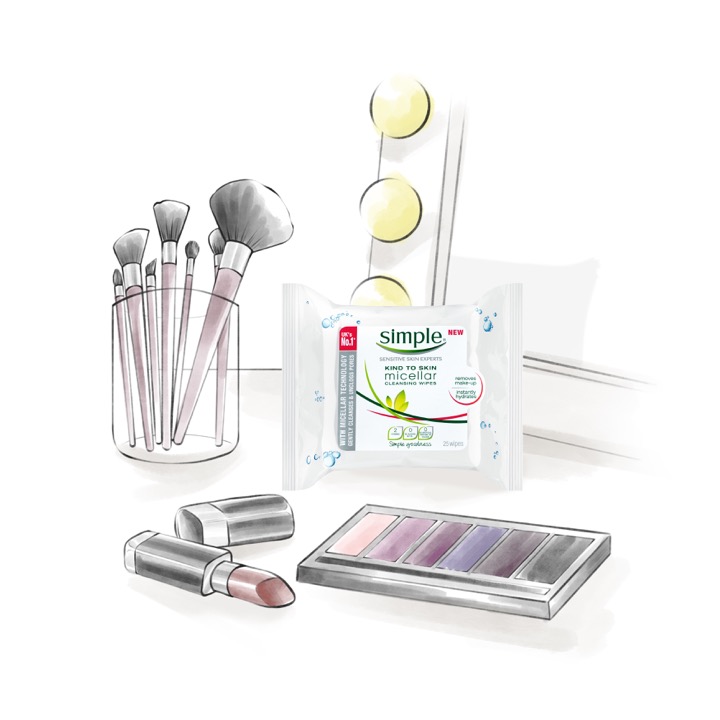 If you have sensitive skin and is worried that your makeup look will be too difficult to remove, Simple Facial Wipes will not just get rid of all that gunk, but also prevent your pores from being clogged while cleansing.
These wipes double as hydrating cleansers that leave no residue behind. Plus, they're pocket-sized, so you can bring them anywhere—practical for late-night trick-or-treating or for non-stop partying this Halloween!
Simple Facial Wipes is available online at Lazada and at leading department stores nationwide.
More From Simple