Makeup artist Tina Earnshaw has a new spin on cheek contouring. The old strategy is to swipe dark blush under your cheekbones, but if you've ever watched a rerun of '80s TV, you know how fake this can look. Instead, Earnshaw uses a combo of bronzer and pink blush for an ultra-natural finish.

STEP 1: Suck in your cheeks, then apply a bronzer under your cheekbones to create the illusion of depth. Try Smashbox O-Bronze Cheek Bronzer.



[nextpage]
STEP 2: Smile and sweep a pink blush over the apples of your cheeks to make them pop. We Like Maybelline Clear Smooth Mineral Blush.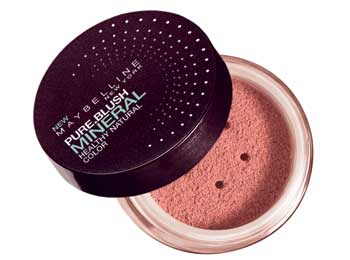 [nextpage]
STEP 3: Use a clean brush to blend the two hues.