When it comes to our brow products, we tend to play favorites. Some women prefer using powders, some lean toward pencils, and some combine the two products. But if you're still looking for your HG brow product, you might want to give brow mascaras a shot.
What are they? Brow mascaras are just like the mascaras that you use on your lashes, only, they're used to tame, tint, and fill in the brows. Unlike regular mascaras, brow mascaras usually have wands that are smaller, so that they can be easily used on your arches.
How do I use them? Brow mascaras are usually tinted—although clear ones are also fab for taming your brows after filling them in with a pencil or powder—so the key to not screw up is to begin with as little product as possible. Begin by pulling out the wand and wiping off any excess product. Lightly press the wand against your brows and brush through your brows. Using a light hand will help distribute the product tint on your brows evenly. Be sure to follow your brow's natural shape!
Wait, can I actually use them? If you have sparse brows, then you can bet on brow mascaras to easily thicken your arches. But if you have thick, bushy lashes because you are super #blessed, using a brow mascara is a fantastic way to tame the hairs and keep them in place. Also, if you dyed your hair and now your brows don't match your locks, you can turn to a brow mascara to lighten or darken your brows. If you can't find one specific color to match your hair, you can even combine two colors together!
Continue reading below ↓
Recommended Videos
Anything else I should know? Don't forget to blend! You can use a clean spoolie brush to blend your brow hairs together, to make your arches appear more natural. That's it!
So where can I get these things? Here are some of our picks: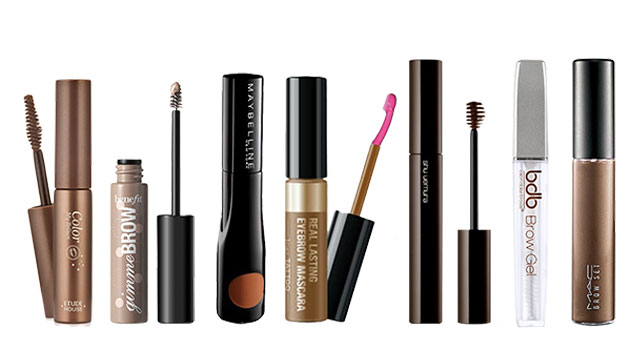 Etude House Color My Brows; Benefit Gimme Brow, Maybelline Brow Drama Sculpting Brow Mascara; K-Palette Real Lasting Eyebrow Mascara; Shu Uemura Eyebrow Manicure; Billion Dollar Brows Brow Gel; MAC Brow Set.
Follow Retty on Twitter.