It's no secret we're obsessed with glitter, so we decided to have a little fun with it on our nails. The results? Spark-tacular! 

Ready to try this textured nail art today?

You'll need: 1. Red nail polish (any color will do, but red just looks so festive!), 2. gold nail glitter (you can buy this at Girl Stuff, but regular glitter will do) 3. tape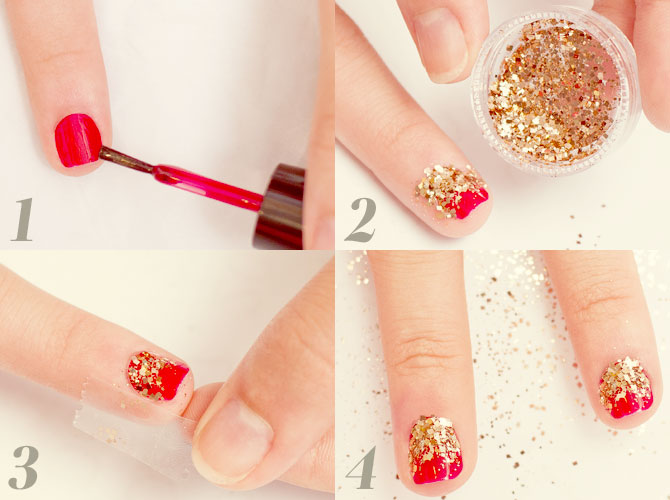 Step 1. Apply a coat of red nail polish.

Step 2. Now go make a mess and sprinkle the glitter on your nails. Tip: Don't wait for the polish to dry completely, so the glitter sticks better.

Step 3. Remove the excess glitter around your nails using tape.

Step 4.  Apply top coat and ta-da!

So fancy!

Nail art design and beauty direction by Nicole Romero of Beauty and Sparkle with Monica Maceda of I Do Nails; Hand Model (Linn Oeymo of PMAP)

Don't have time to do this on your own? Head on over to I Do Nails in Eastwood to get customized nail art—no matter what the occasion is. Don't forget to like them on Facebook, and follow them on Twitter and Instagram!
Continue reading below ↓
Recommended Videos