Just because we don't have reindeer or snow in the Philippines doesn't mean we can't enjoy them on our nails!
What you'll need: a dark metallic polish in any color, white nail lacquer, nail charms (you can buy these from I Do Nails), and a dotting tool like a toothpick or a pin.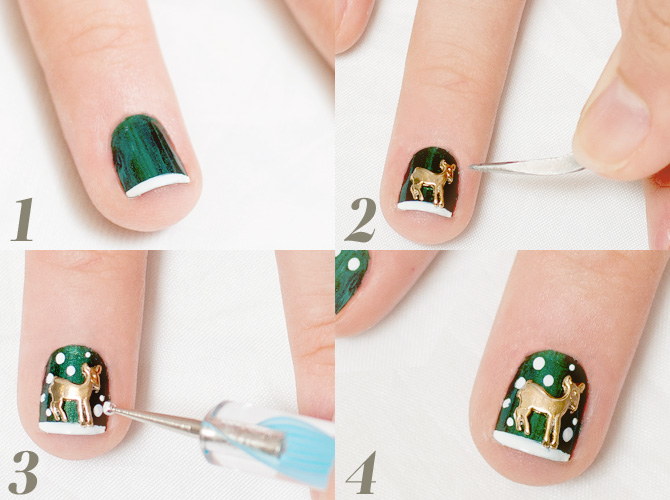 Step 1. Paint your nails in a rich, metallic shade like this pretty blue green color we used. Then, use white polish to paint a straight french tip on your digits. This will look like the reindeer is actually walking on snow!

Step 2. Don't let your base color dry completely, as the reindeer needs something sticky to adhere to. Use tweezers to carefully position the charm in the middle of your nail.

Step 3. Using a nail dotting tool, paint small circles around your reindeer to look like it's actually snowing!

Step 4. And there you go! Little Rudolph dancing on snow!

Nail art design and beauty direction by Nicole Romero of Beauty and Sparkle with Monica Maceda of I Do Nails; Hand Model (Linn Oeymo of PMAP)

Don't have time to do this on your own? Head on over to I Do Nails in Eastwood to get customized nail art—no matter what the occasion is. Don't forget to like them on Facebook, and follow them on Twitter and Instagram!
Continue reading below ↓
Recommended Videos